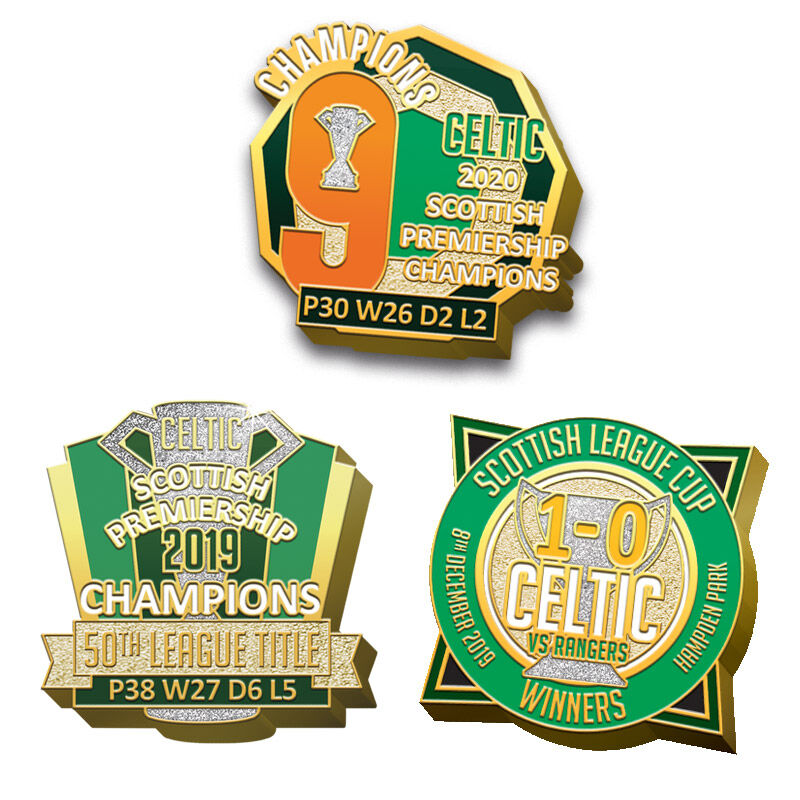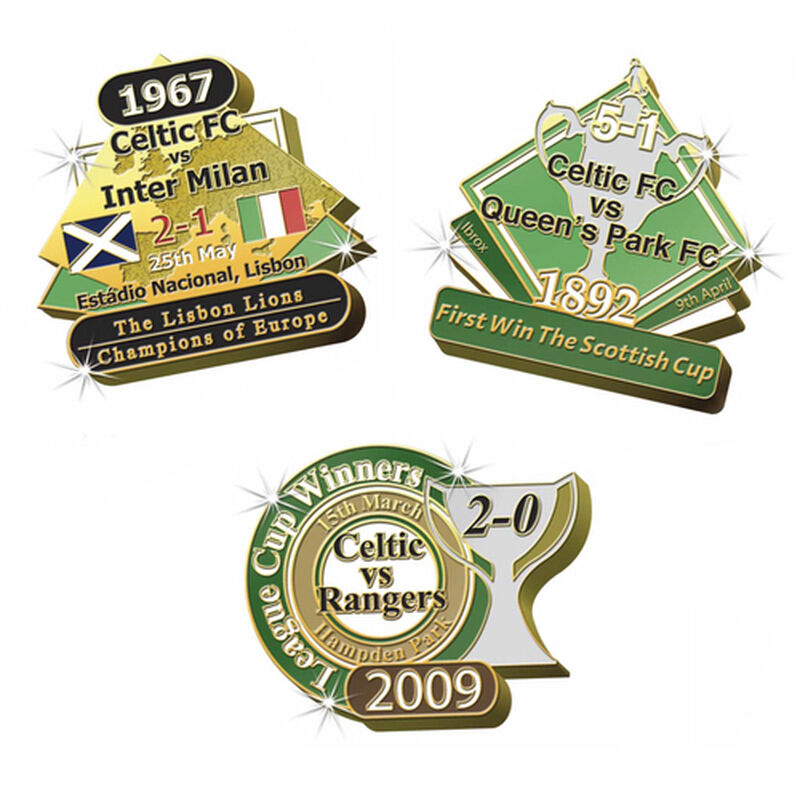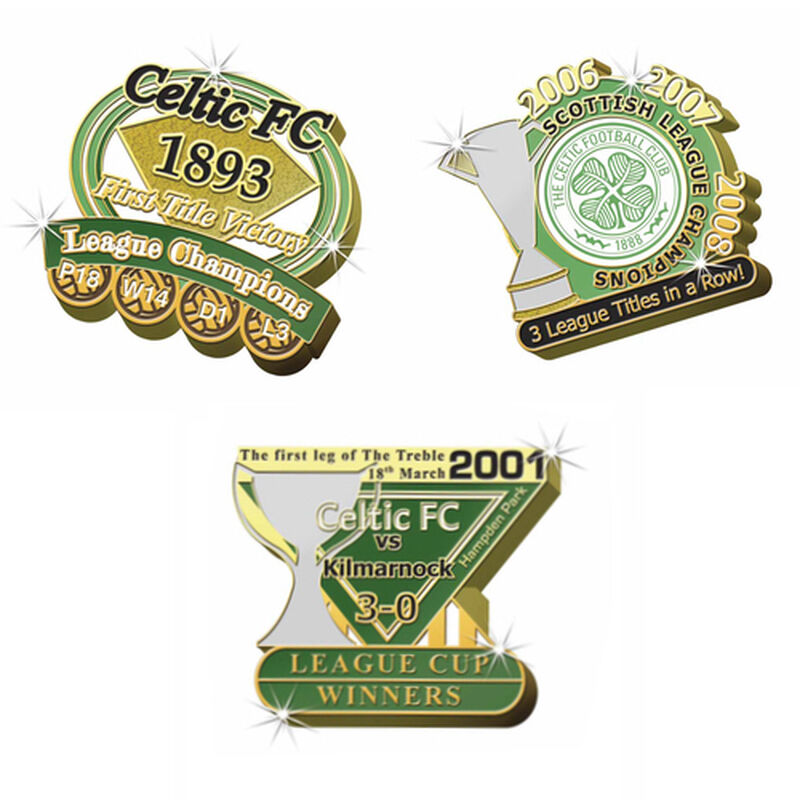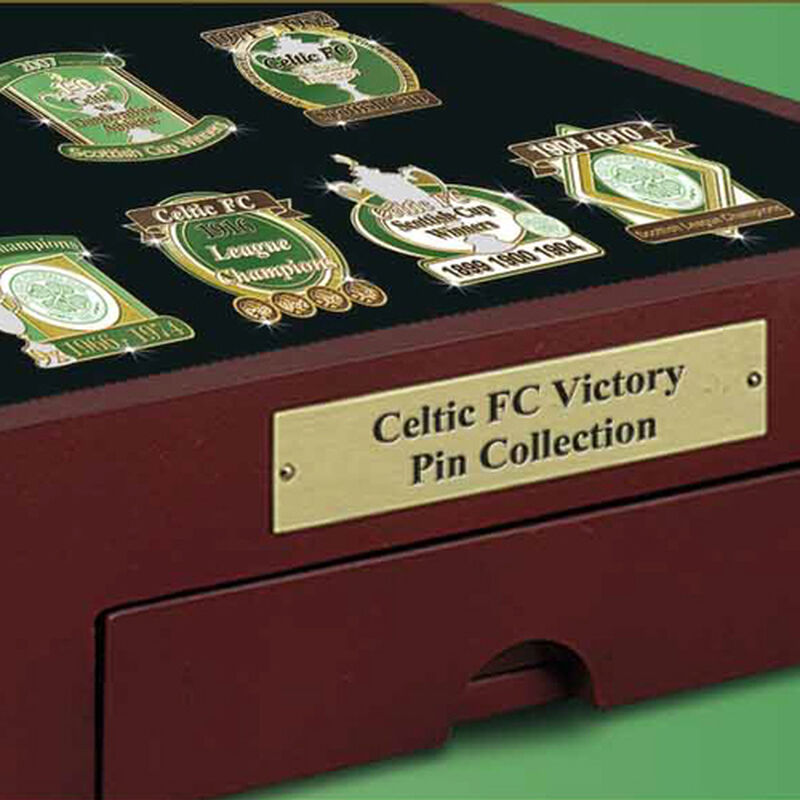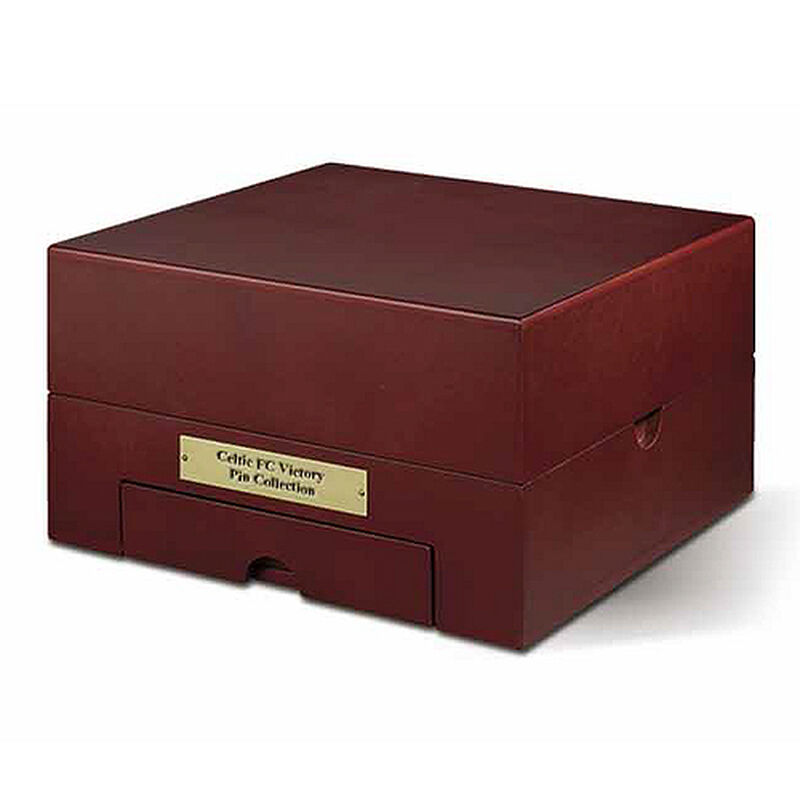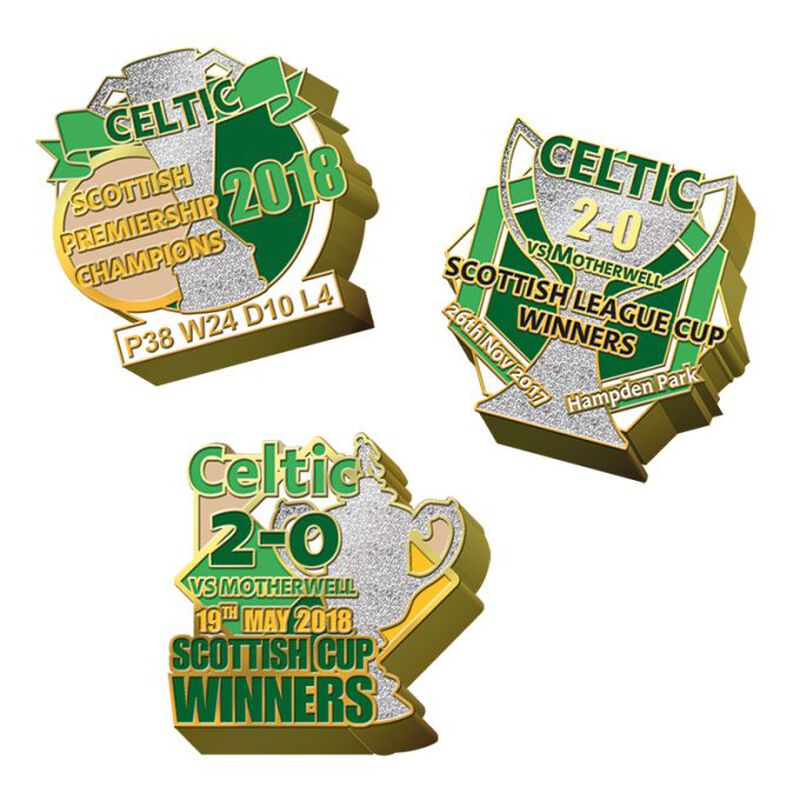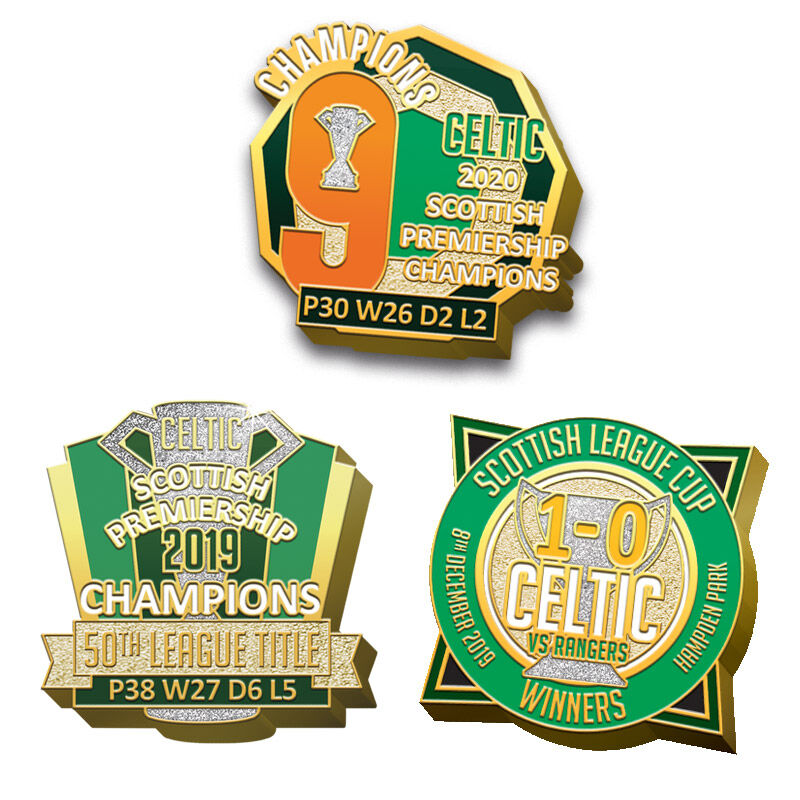 In stock. Ships in 3-4 business days.
£2.95
for first pin
You will receive your first pin for just £2.95 with free postage and handling. Following that, you will receive and pay for two pins per month at a price of £9.95 plus 95p postage and handling per pin. You can cancel at any time.
Each of these pins celebrates different trophies with an original and unique design. From the first League title in 1893… to the famous European Cup triumph in 1967… the unforgettable 9 League Championships between 1966 and 1974… right up to the present day, including the 2019/2020 Scottish League Cup victory. This magnificent collection is an exciting new way to chart the Bhoys' history.
What's more, every pin comes with a fascinating fact card, telling the thrilling story behind each trophy win. This impressive collection also includes a luxurious wooden collector's chest to store and display your pins – free of charge!
Actual size of each pin is approximately 1½" in height. Collector's chest actual size is 10" x 10" x 5½".
Produced under licence for Celtic FC Ltd.