Dragon's Wrath - Men's Steel & Copper Dragon Bracelet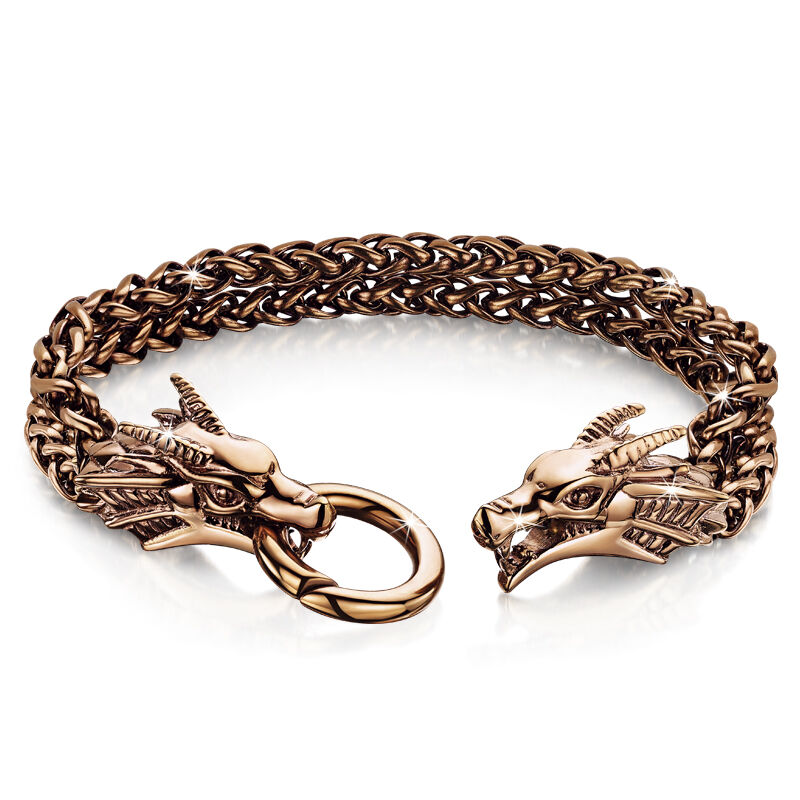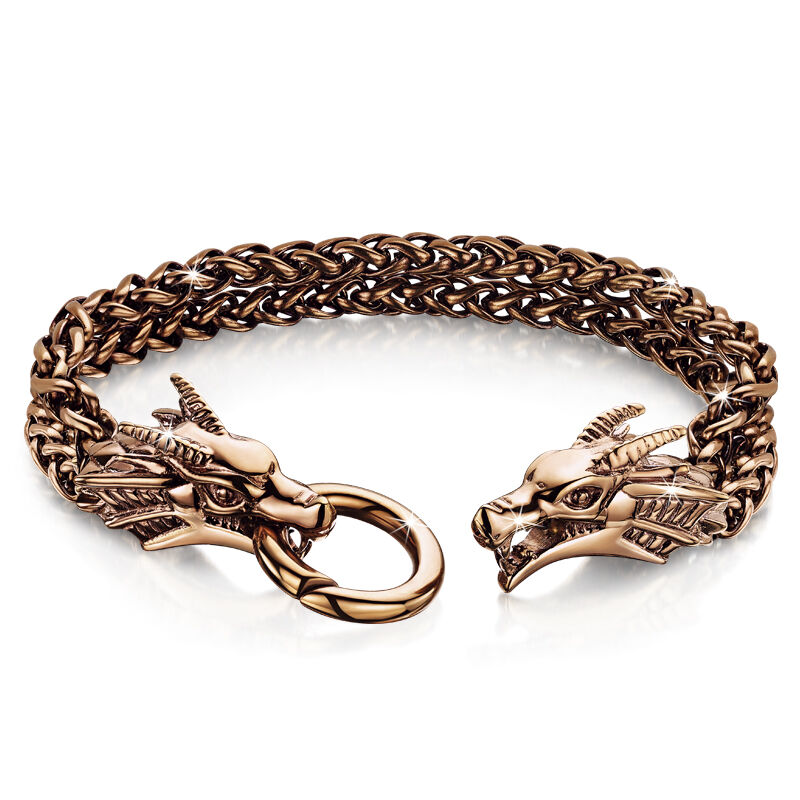 Dragon's Wrath has been expertly designed and each dragon is immensely detailed – from the jagged scales to the razor sharp teeth and piercing eyes. The bracelet is crafted from stainless steel and plated in rich copper. Copper, long worn by the wealthy as a status symbol, is also believed to possess the ability to heal and provide relief.
Dragon's Wrath embodies the power and mystique of the dragon in those lustrous copper hues. The wearer may carry the power of the dragon with them everywhere.
8 ½" (21.6cm)in length.