Defending the Line – The Machine Gun Corps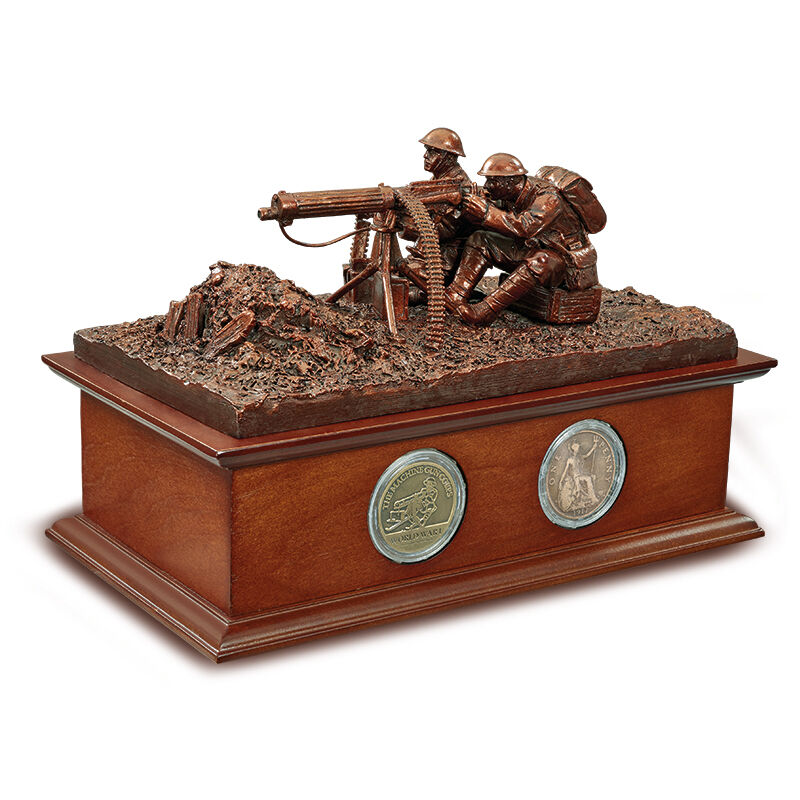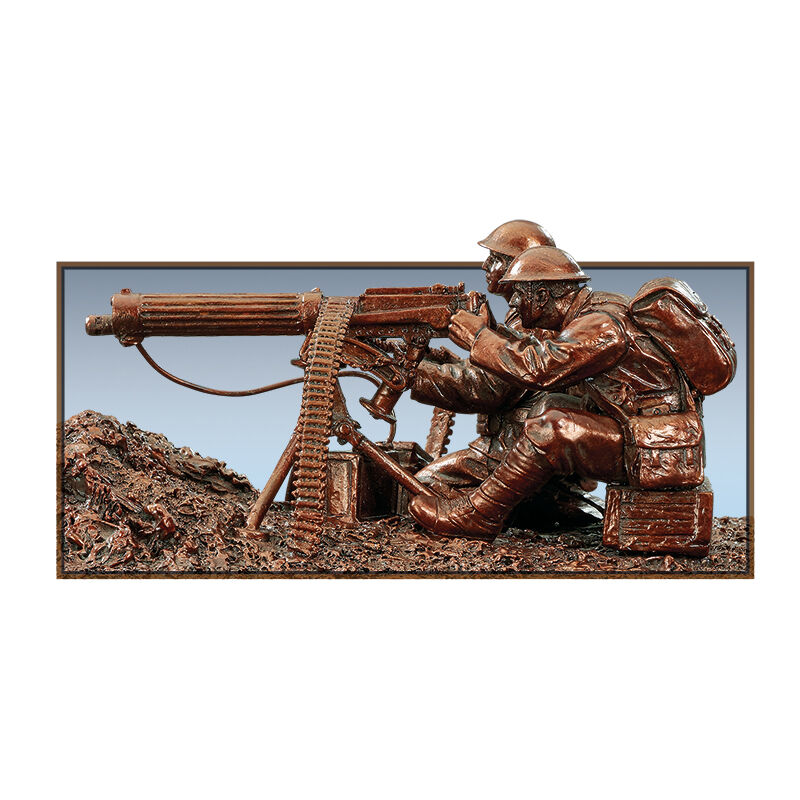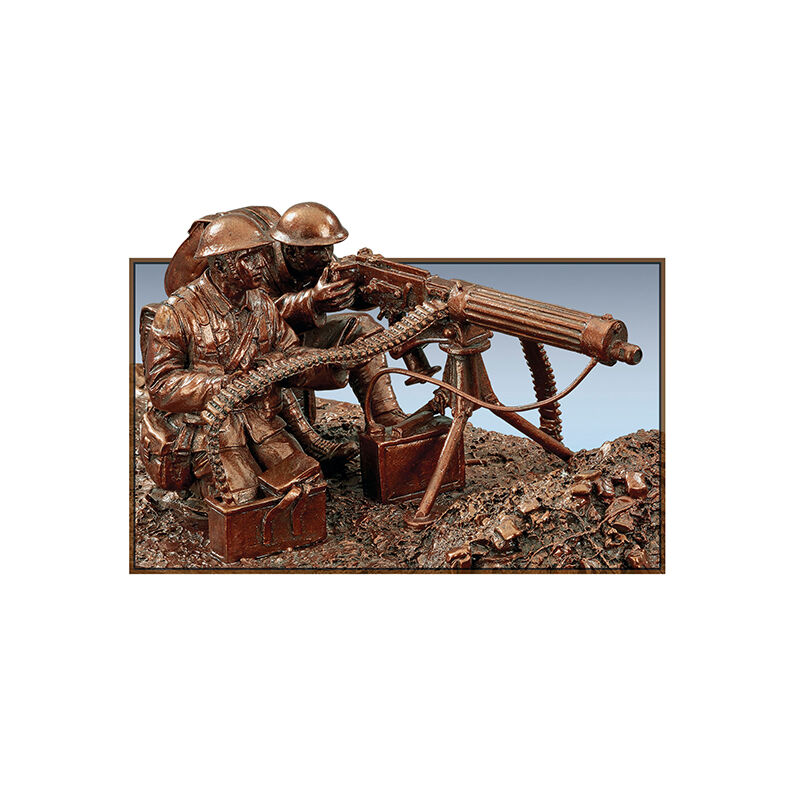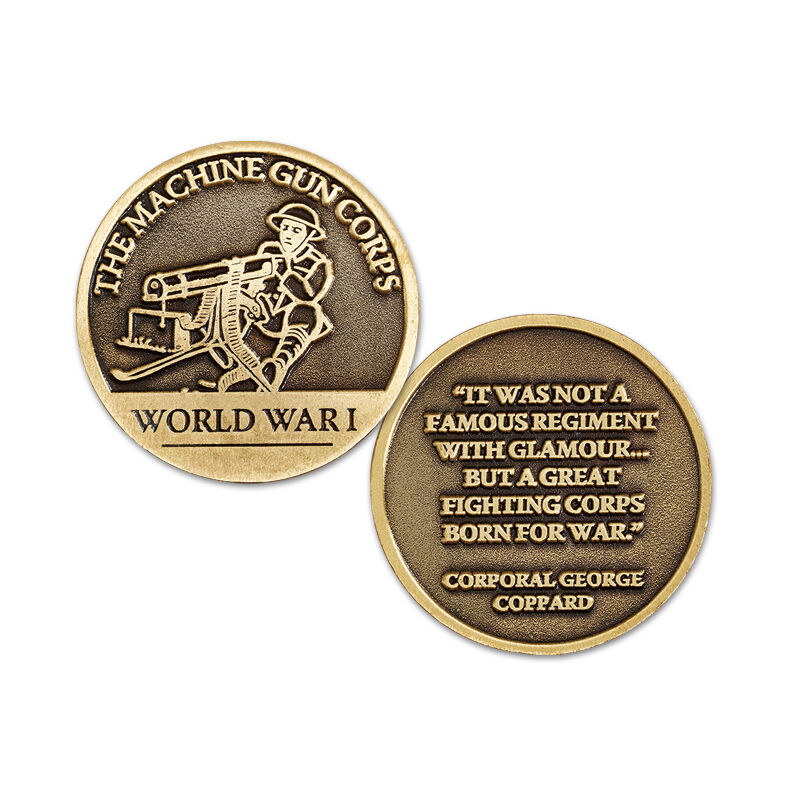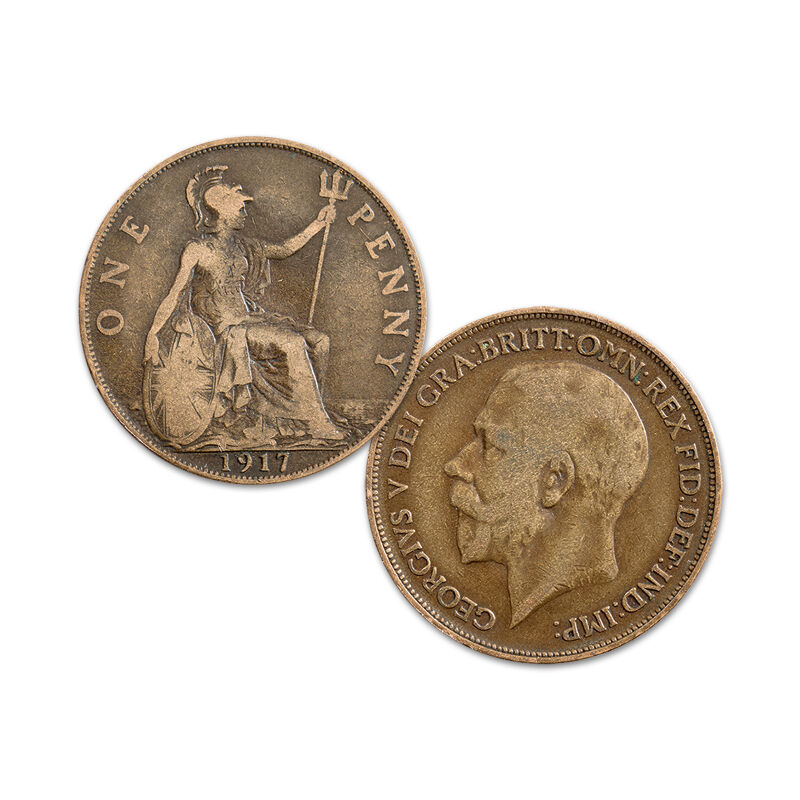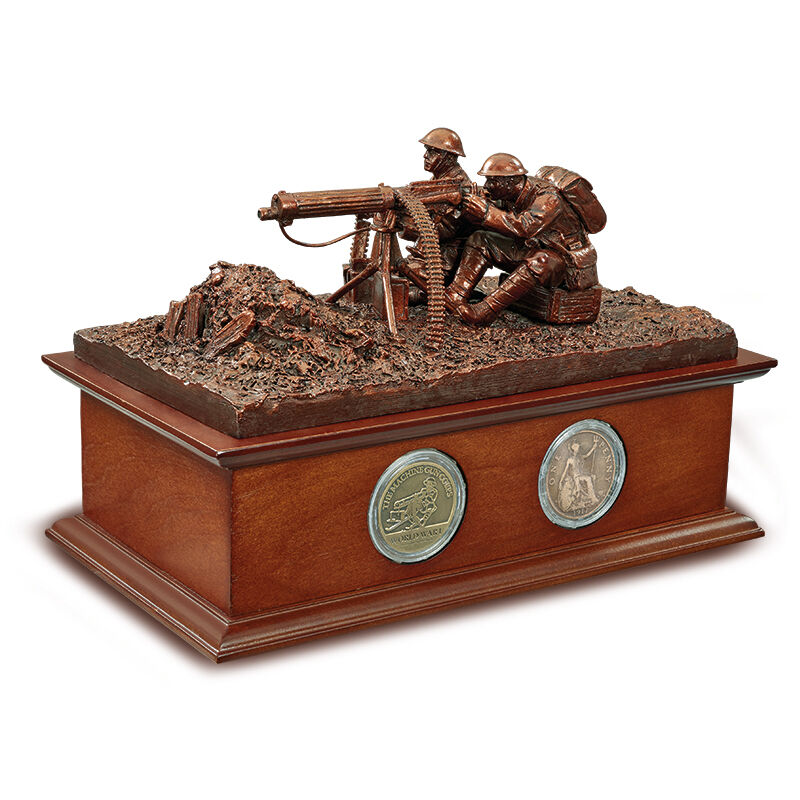 The role of the machine gun helped to define the First World War. It was an incredibly powerful defensive weapon and its effects could be devastating. In 1915, all the British Army's Vickers machine guns were placed under the control of the Machine Gun Corps. This specialist unit developed sophisticated tactics and with the use of maps, clinometers and range-finders, it gave the British the upper hand.In its short history the Machine Gun Corps gained an enviable record for heroism as a front line fighting force during World War One.
Now, to commemorate the brave soldiers of the Corps and their pivotal role in The Great War, Danbury Mint is proud to present an exclusive bronzed sculpture accompanied by a genuine 1917 penny and specially-commissioned commemorative medal.
Skilled craftsmen have successfully captured every detail of this battlefield scene with the Machine Gun Corps in action. The .303 Vickers Heavy Machine Gun is complete with tripod, water-cooled barrel and condenser. The gunner is taking aim, assisted by his fellow squad member feeding through the ammunition belt. Notice the barren, muddy terrain of the trenches, the barbed wire and even the spent cartridges that have fallen to the ground.
In an eye-catching bronze finish, the complete sculpture is mounted on a wooden plinth, set with a commemorative medal, and a penny from 1917, a year in which the Corps became integral to major battles, such as those at Vimy Ridge and Messines. On the reverse of the medal are the words of former machine gunner Corporal George Coppard: "It was not a famous regiment with glamour… but a great fighting corps, born for war."