The You'll Never Walk Alone Spinner Ring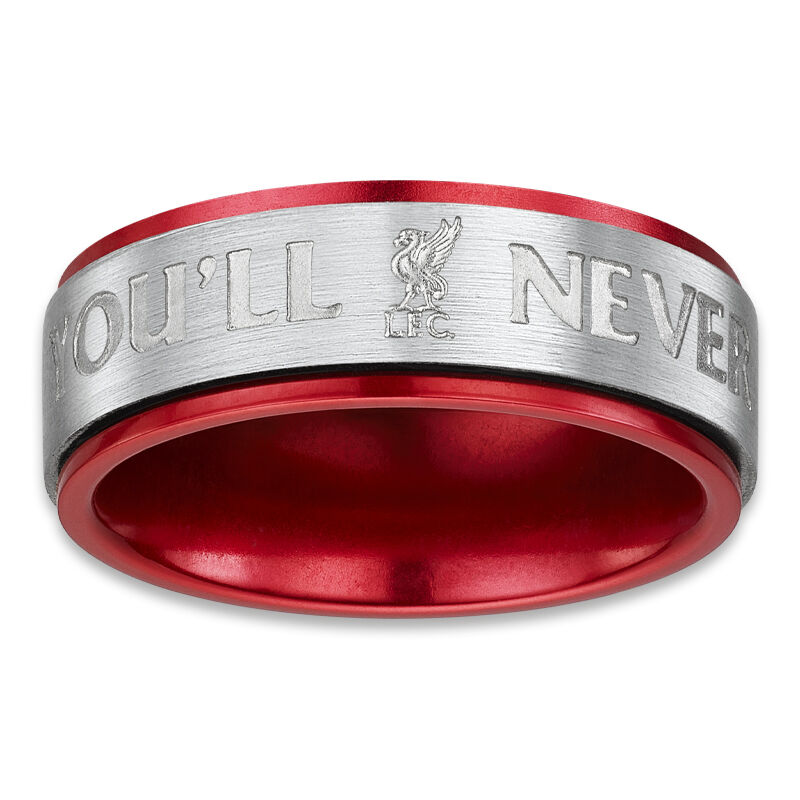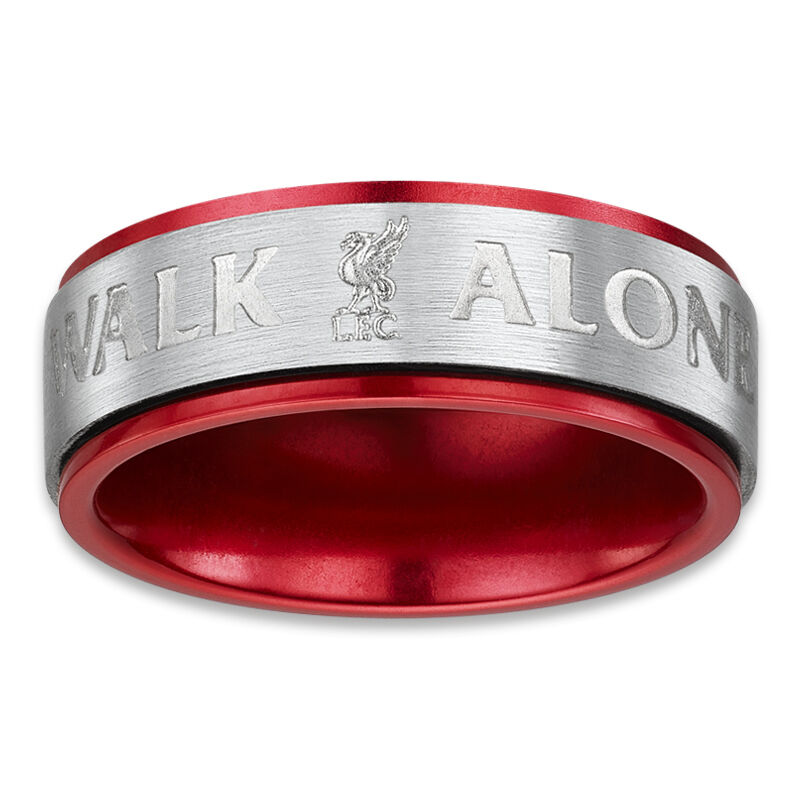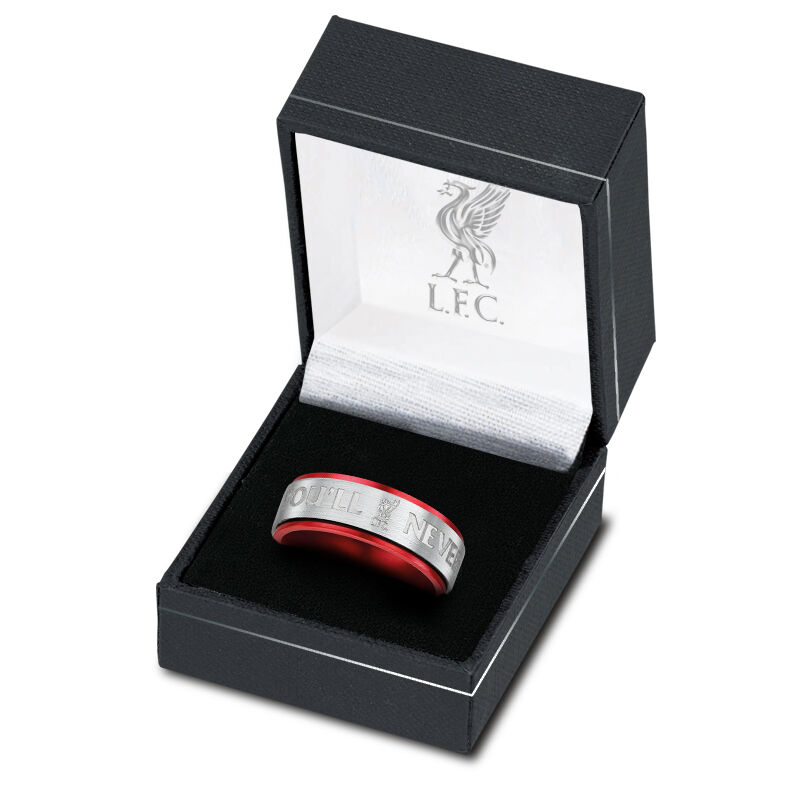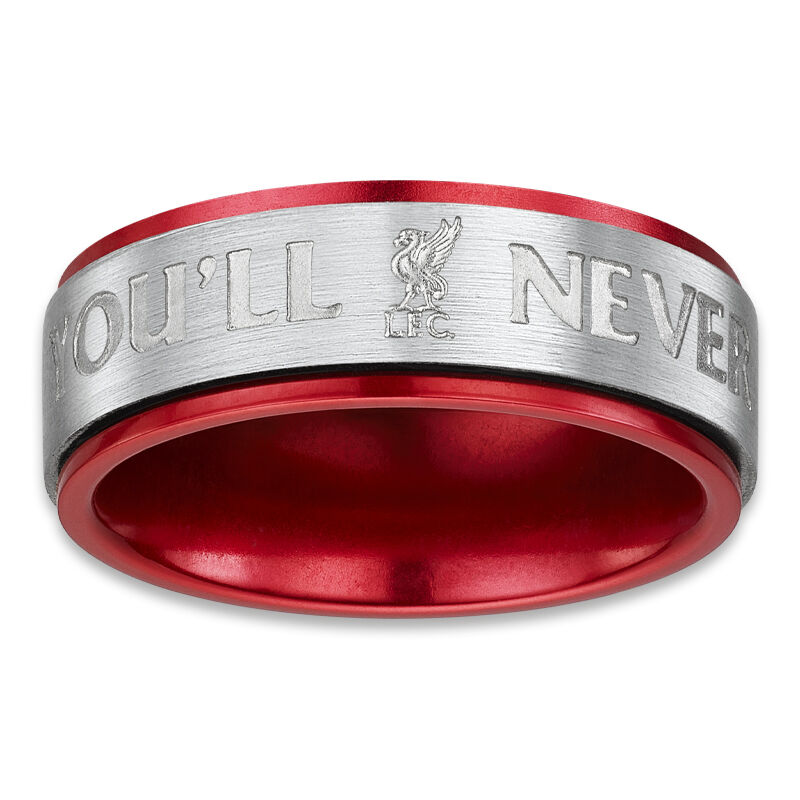 Ships in 3-4 business days.
Select Styles for Availability
Liverpool FC fans have never been shy about displaying their loyalty! When the Anfield faithful join their voices to sing 'You'll Never Walk Alone'… it's a feeling of pride and unity that must be experienced to be fully understood.
Honour this cherished anthem with this impressive stainless steel and aluminium spinner ring, ion-plated with Liverpool Red. Laser engraved with the celebrated anthem 'You'll Never Walk Alone' and the famous Liverpool FC crest, the stainless-steel outer band is free-spinning, allowing you to see the inscriptions without removing the ring from your finger.
This magnificent ring will arrive in a custom gift box, featuring the famous Liverpool FC crest. Ideal for gift-giving and safekeeping, it's included at no additional charge.
™ & © 2019 Liverpool Football Club & Athletic Grounds Ltd.