The Complete 2021 Silver Proof Crown Collection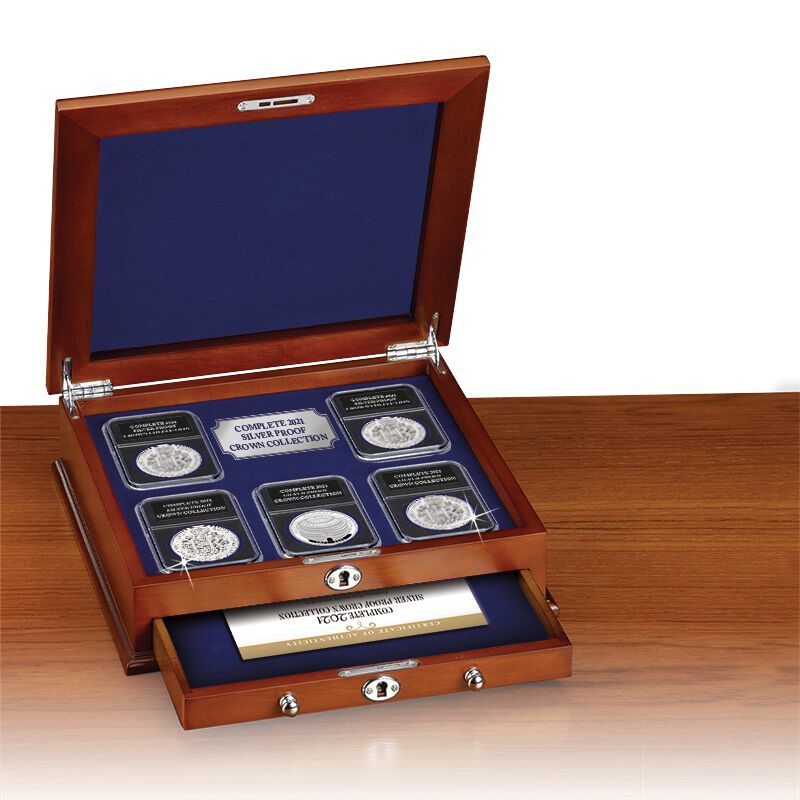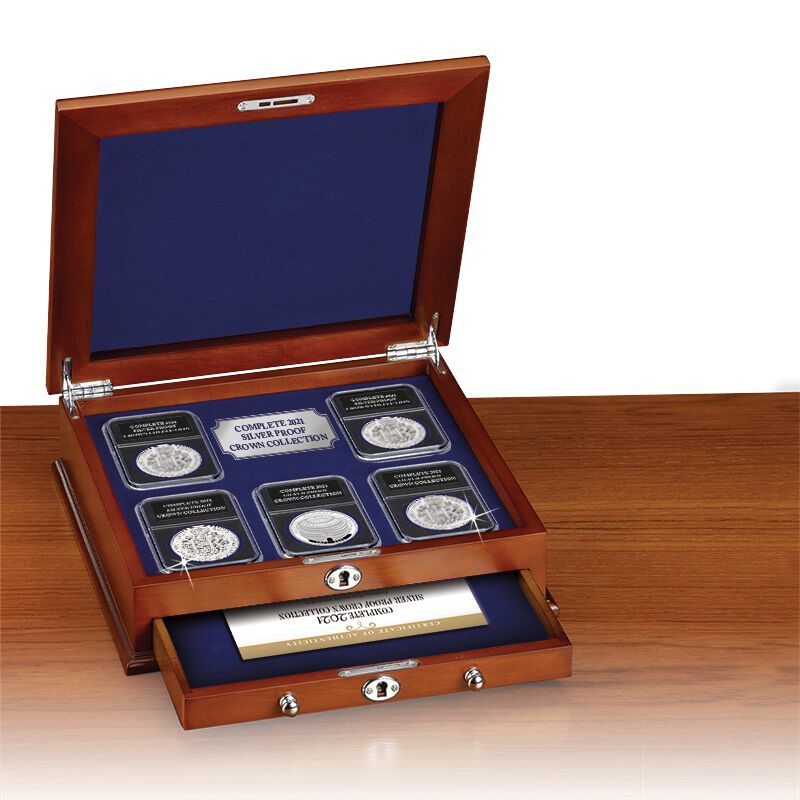 Every year the Royal Mint issues Crown coins to commemorate special occasions of national importance. Major Royal events and landmark historical anniversaries always traditionally appear on our largest silver coin. And this year is no different! From the Queen's 95th Birthday, to the 150th Anniversary of the Royal Albert Hall, to the 1,150th Anniversary of King Alfred's Coronation and more, there is a wonderful array of events to celebrate in 2021.Now, you can acquire all the crowns that the Royal Mint will issue this year... all in pure silver and their condition preserved for generations to come.
Proof coins struck by the Royal Mint – the ultimate grade of coin, struck at least twice on highly polished 92.5% silver blanks resulting in crisply detailed high relief images.
Sealed-For-Life Technology preserves these masterpieces in their original pristine state by encapsulating them in a sonically-sealed capsule.
A FREE bespoke display, custom-designed with a luxurious felt-lined interior to house, display and protect your collection.
The complete list of 2021 Crowns issues has yet to be confirmed by the Royal Mint, but rest assured, you are guaranteed to receive all of the 2021 coins as they are released.