The Celtic FC Nine-in-a-Row .999 Fine Silver Bullion Collection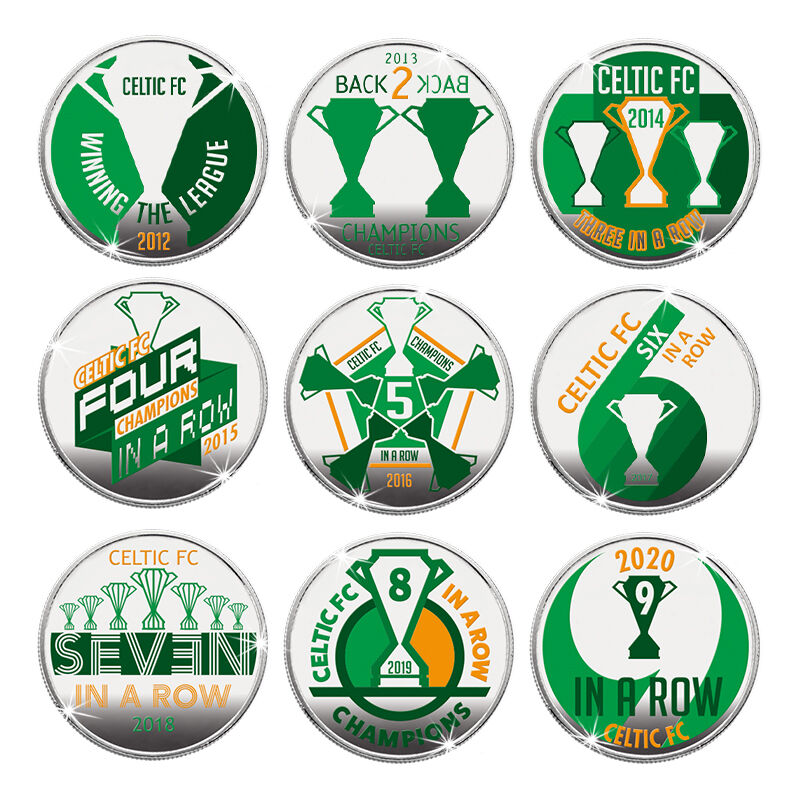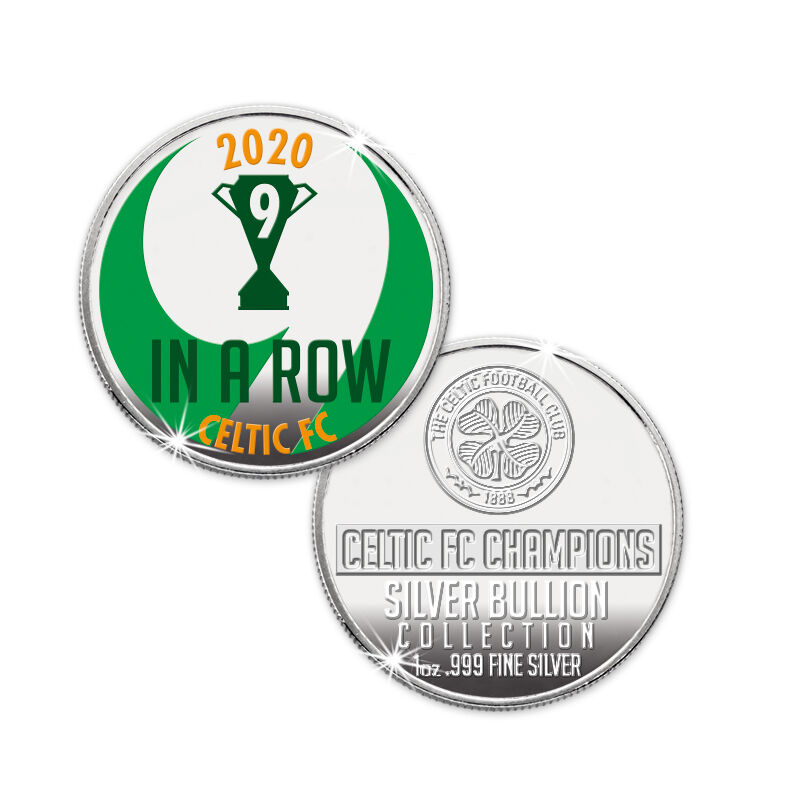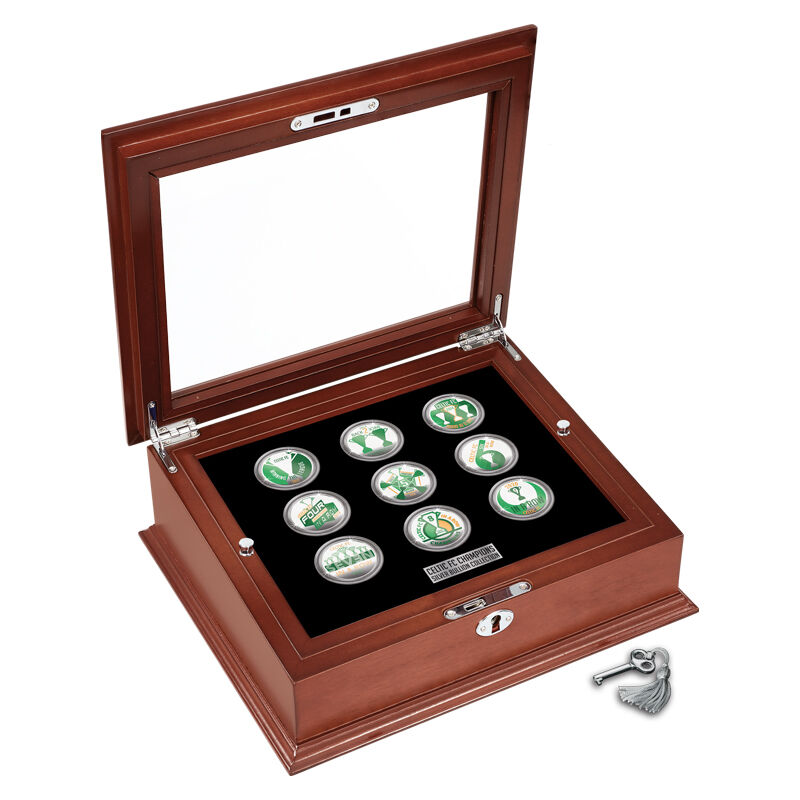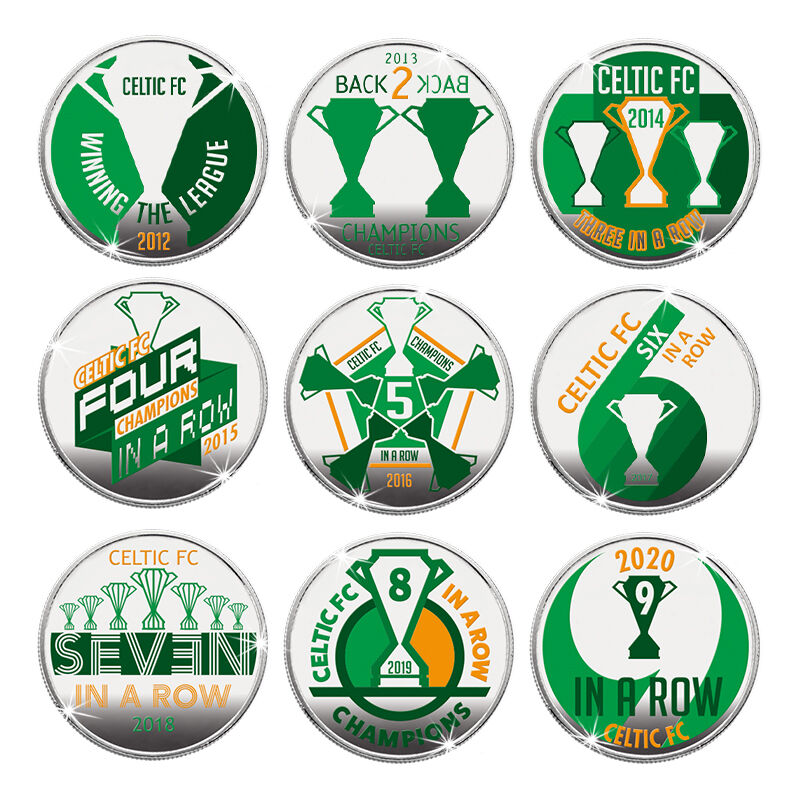 In stock. Ships in 3-4 business days.
£99
per coin
You will receive one coin every two months.
Nine league titles in a Row! In an unprecedented end to the season, the Bhoys have won a record-equalling ninth League Title in a Row and cemented themselves yet again as the dominant force in Scottish Football! To celebrate this incredible run of success, Danbury Mint is proud to present an impressive collection of 1oz. Silver coins. Each coin is struck from one troy ounce of 99.9% pure silver and commemorates one of Celtic FC's NINE league titles in a Row!
This collection includes:
Nine silver coins, each commemorating one of Celtic FC's title wins in this period of dominance. Each coin has the words "1oz .999 Fine Silver" around the edge, indicating their purity and weight.
One side of the coin has the famous Celtic FC crest, with the reverse commemorating one of nine consecutive seasons of Hoops dominance, enhanced with 3D printing!
Each coin will come with a collector card which provides fascinating information about each season.
A luxurious wooden Display Chest, complete with lock and key as well as a compartment to store you collector cards, and a numbered certificate of authenticity. Included free of charge!
Coins are 1½" (38.5 mm) in diameter.
Display is 11½" x 6½" x 3".
Produced under licence for Celtic FC Ltd.