Rupert Bear & Friends Pin Collection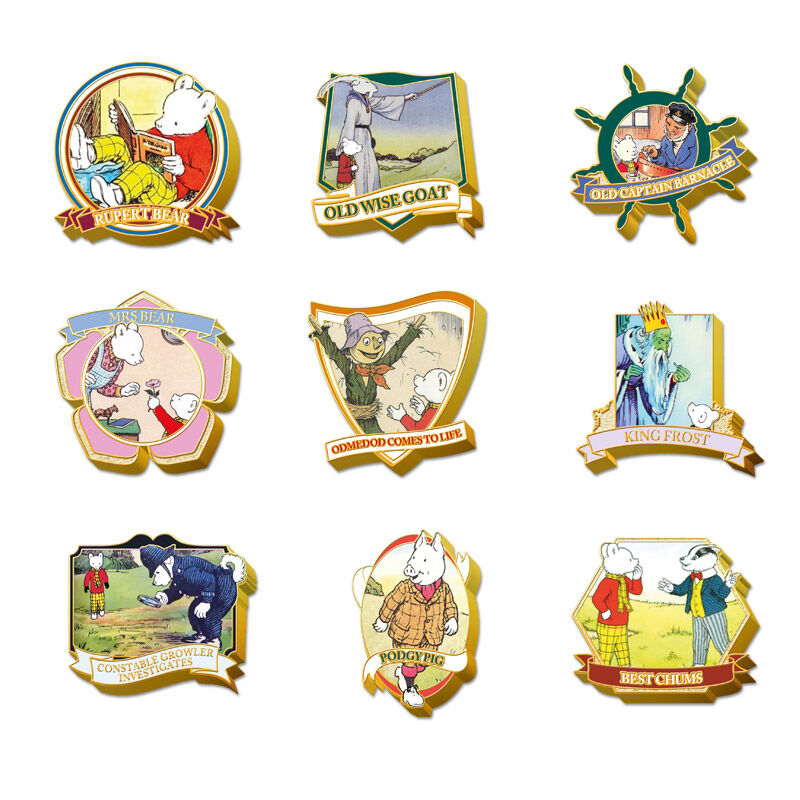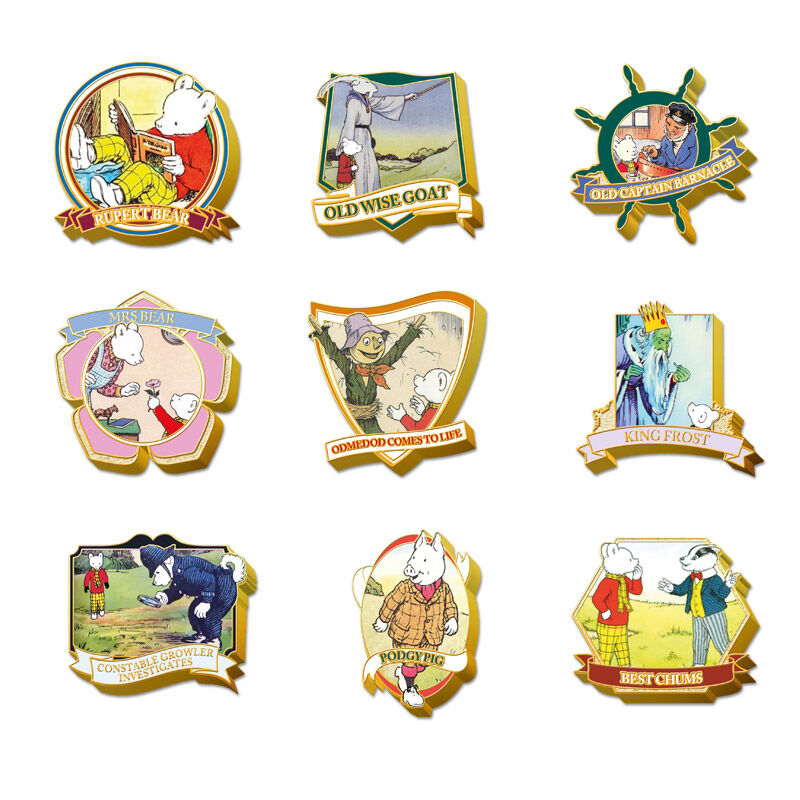 In stock. Ships in 3-4 business days.
£7.95
for first pin
You will receive your first pin for just £7.95 with free postage and handling. Following that, you will receive and pay for three pins per month at a price of £17.95 plus 95p postage and handling per pin. You can cancel at any time.
Since his introduction to the world 100 years ago, Rupert Bear has been a staple feature in Children's fiction. Rupert and his friends are in the heart and minds of millions of fans around the world for over a century, so what better way to celebrate 100 years of joyous memories with a deluxe pin collection?
Each pin is supremely crafted and lavishly plated in 22ct gold. Rupert, his friends and 100 years of wonderful adventures are commemorated in the perfect way!
Each pin comes with a fascinating full-colour fact card, telling the wonderful story of every character & adventure in Nutwood.
This impressive collection includes a custom-made glass-topped wooden collector's chest to store and display your pins & fact cards – in your fourth shipment – FREE of charge!
Subsequently you will receive and pay for three pins every month at £17.95 (plus 95p postage and handling) per pin. You may cancel at any time.
Rupert Bear © & TM Express Newspapers & DreamWorks Distribution Limited. All rights reserved.
Actual size of each pin is approximately 1½" in height.