The Lisbon Lions Pin Collection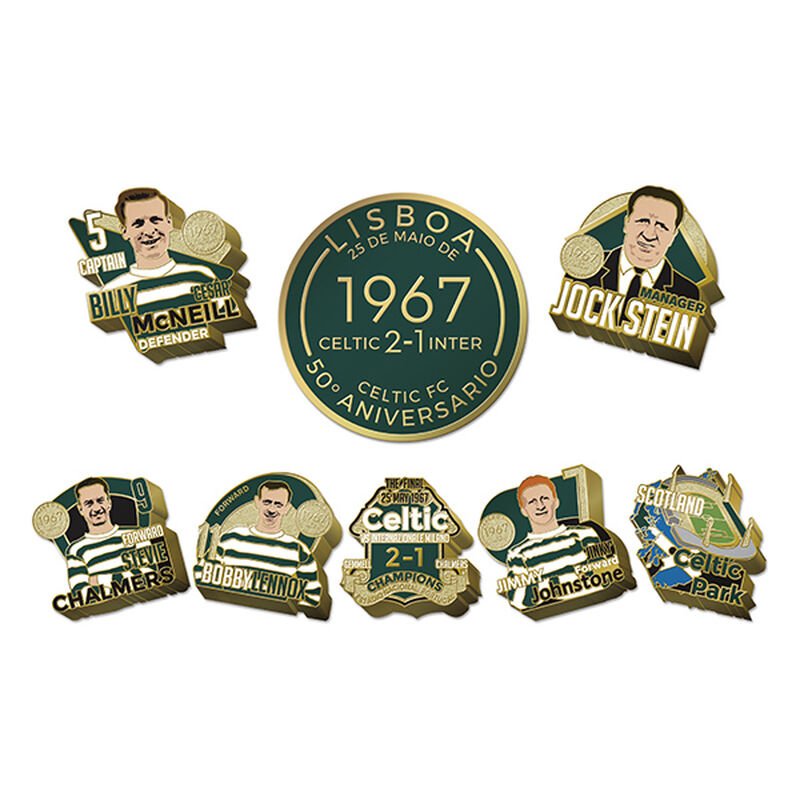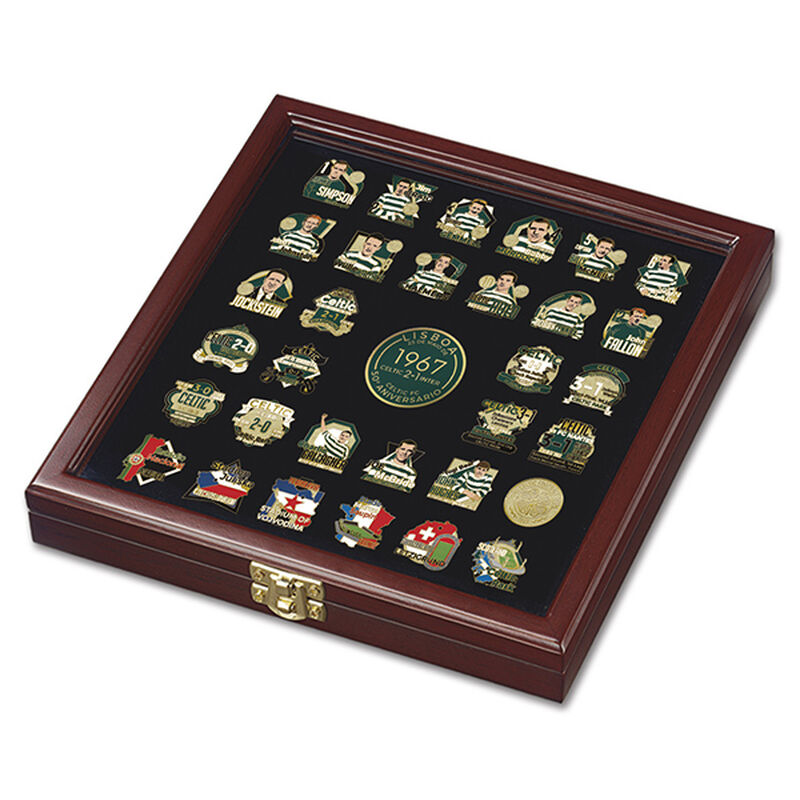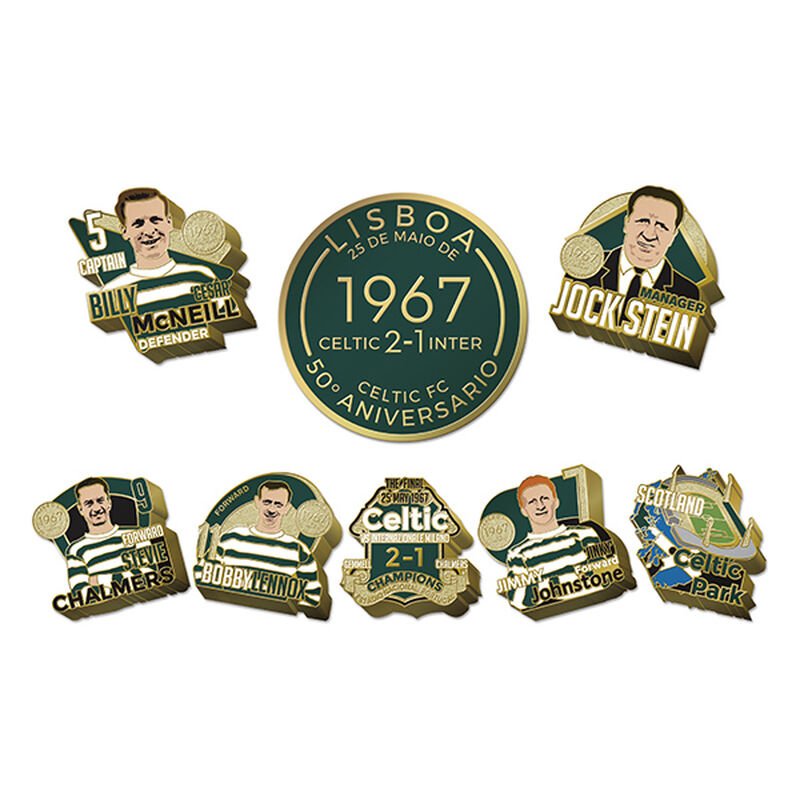 Ships in 3-4 business days.
£4.95
for first pin
You will receive your first pin for just £4.95 with free postage and handling. Following that, you will receive and pay for two pins per month at a price of £13.95 plus 95p postage and handling per pin. You can cancel at any time.
On a May night in Portugal the Lions of Celtic FC rewrote the history of Scottish football. These unique, specially-commissioned 22ct gold-plated pins pay tribute to key aspects of the Lisbon Lions' journey through the 1967 European Cup competition – the players, the games, the stadiums, each shown in striking detail with an original and unique design!What's more, every one of the 32 pins comes with a fascinating fact card, telling the thrilling story behind each player, match or stadium. This officially licenced collection also includes a glass-topped wooden collector's chest to store and display your pins – free of charge!