The Chelsea FC 1970 FA Cup Pin Collection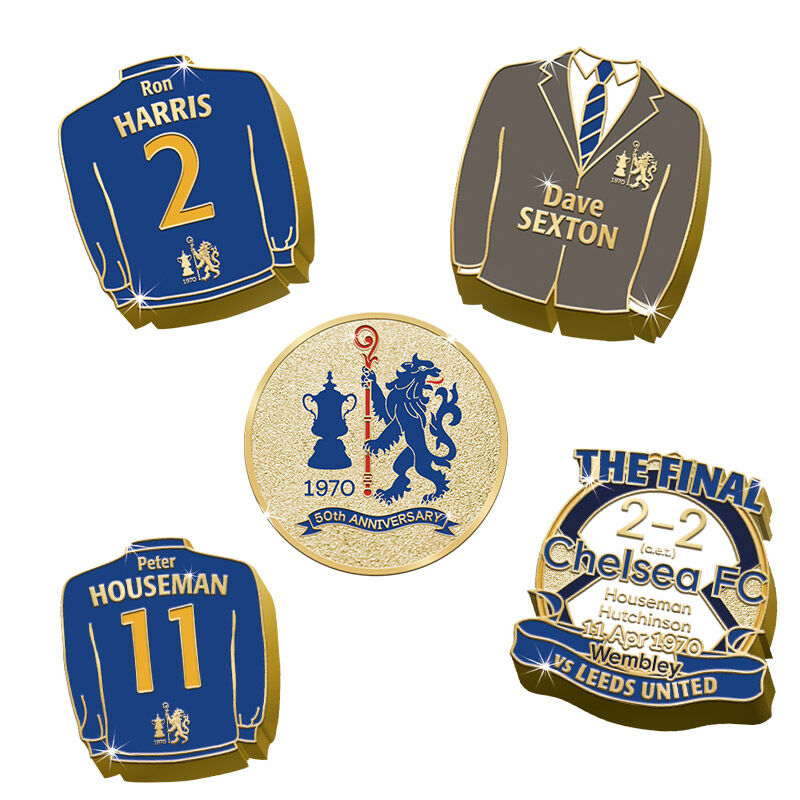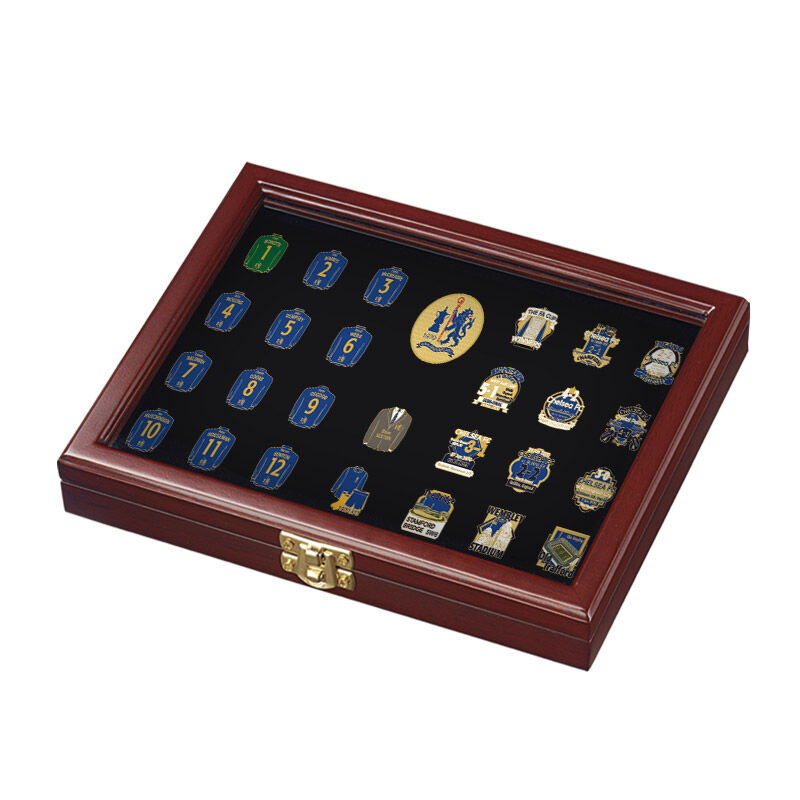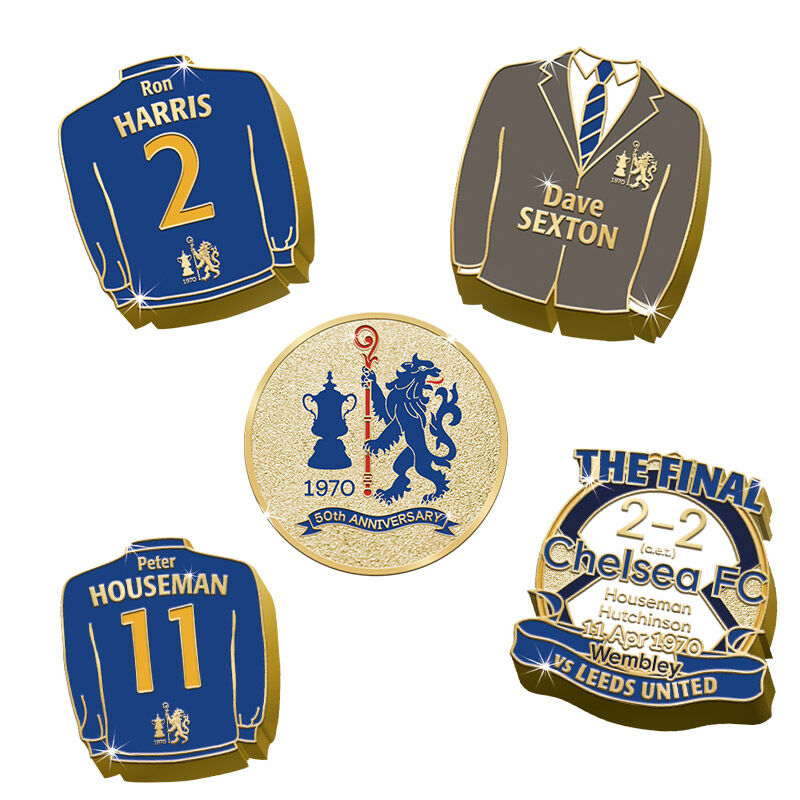 In stock. Ships in 3-4 business days.
£4.95
for first pin
You will receive your first pin for just £4.95 with free postage and handling. Following that, you will receive and pay for two pins per month at a price of £14.95 plus 95p postage and handling per pin. You can cancel at any time.
The 1970 FA Cup final was unforgettable! This was Chelsea FC's first FA Cup win in their decorated history, beating fierce rivals Leeds United in a replay! Celebrate this remarkable achievement with this unique and wonderful pin collection.
Each pin is superbly crafted and lavishly plated in 22ct. gold. Dave Sexton's legendary side are commemorated in beautiful pins, as well as the Blues' incredible cup run!
Each pin comes with a fascinating fact card, telling the wonderful story of every player, match and stadium in this collection!
This impressive collection includes a custom-made glass-topped wooden collector's chest to store and display your pins & fact cards – in your third shipment – FREE of charge!
Actual size of each pin is approximately 1½" in height. Collector's Chest is 19" x 10" x 1¾"TM & © 2020 Chelsea Football Club & Athletic Grounds Ltd. © FA 2020. Official Licensed product of the FA Cup.