The Chelsea 1971 European Cup Winners' Cup 50th Anniversary Enamel Set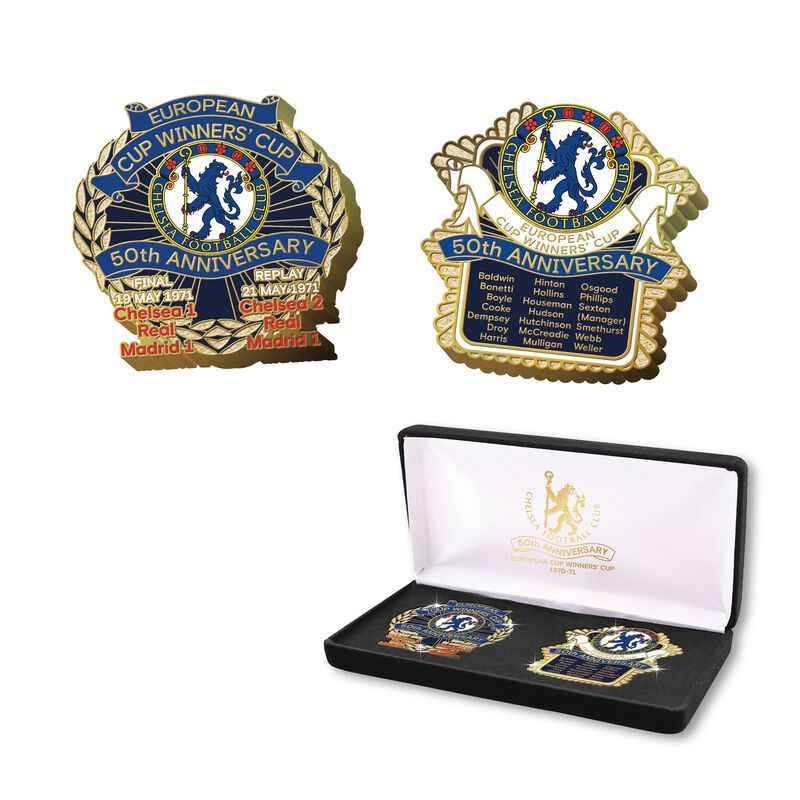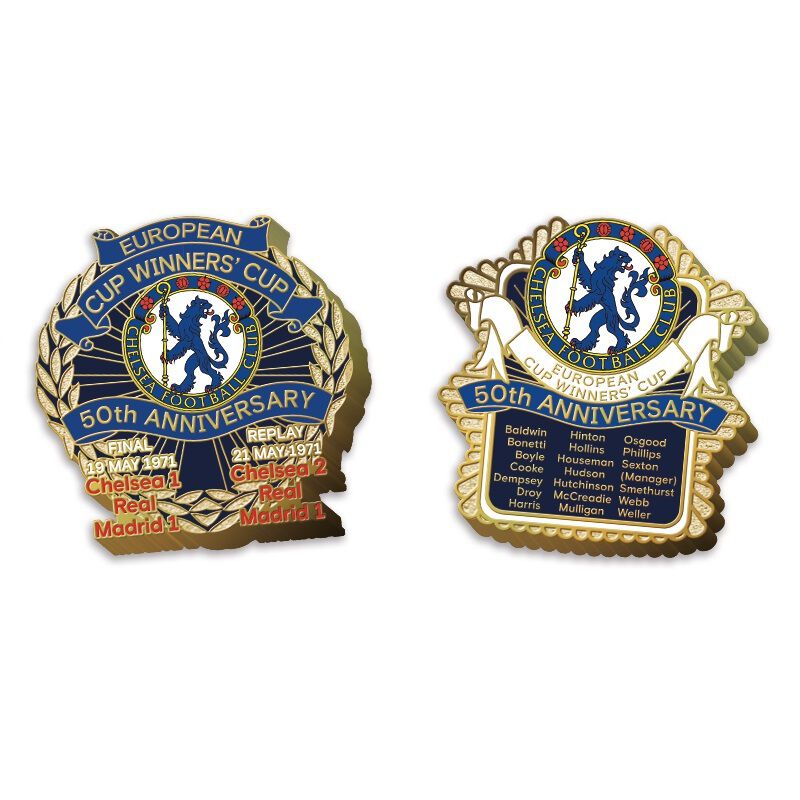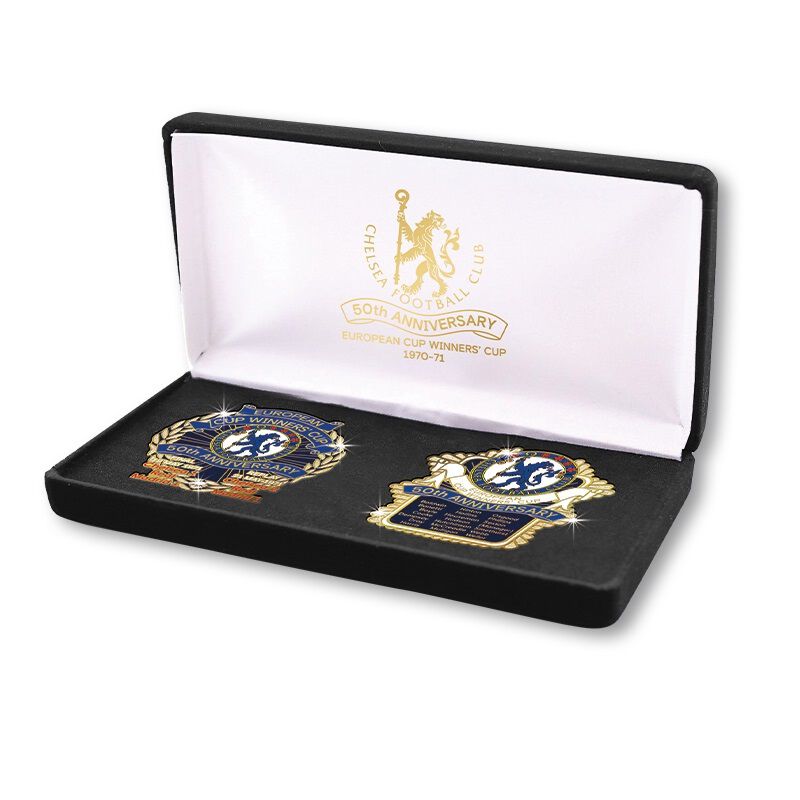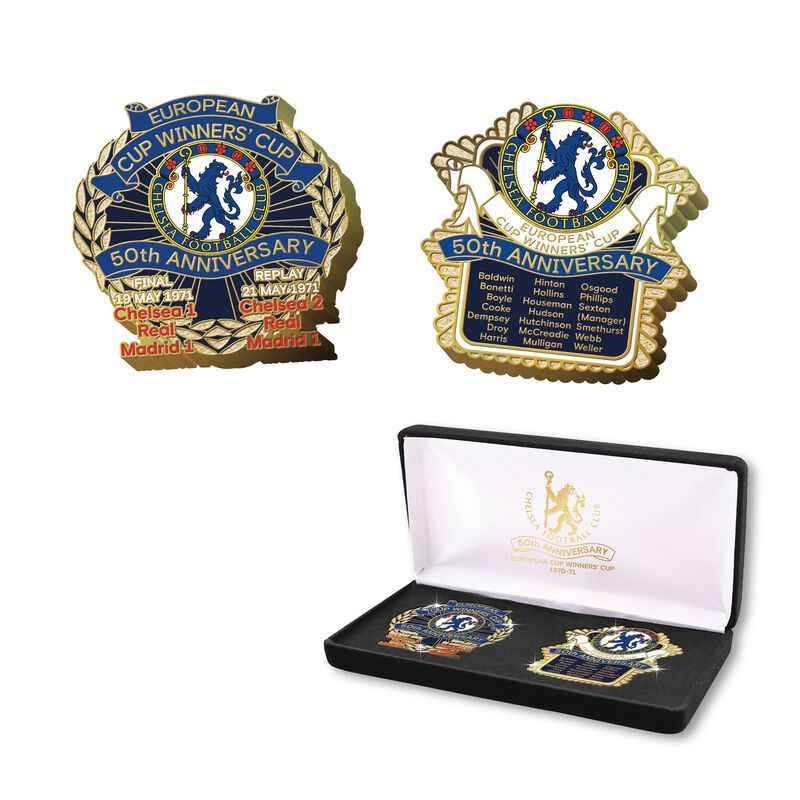 To celebrate Chelsea F.C.'s unforgettable first European trophy, our expert craftsmen have fashioned a stunning pair of deluxe, 22-carat gold plated enamels.
Each enamel is expertly crafted, hand-polished and luxuriously plated with 22-carat gold – to give a lavish finish, fitting of such an accomplishment. To match the year of this stunning victory, only 1,971 sets can ever be made!
Your enamels will arrive in their own custom-made presentation case bearing the official Chelsea F.C. logo. The interior of the case is luxuriously lined, a fitting presentation for these stunning enamels.