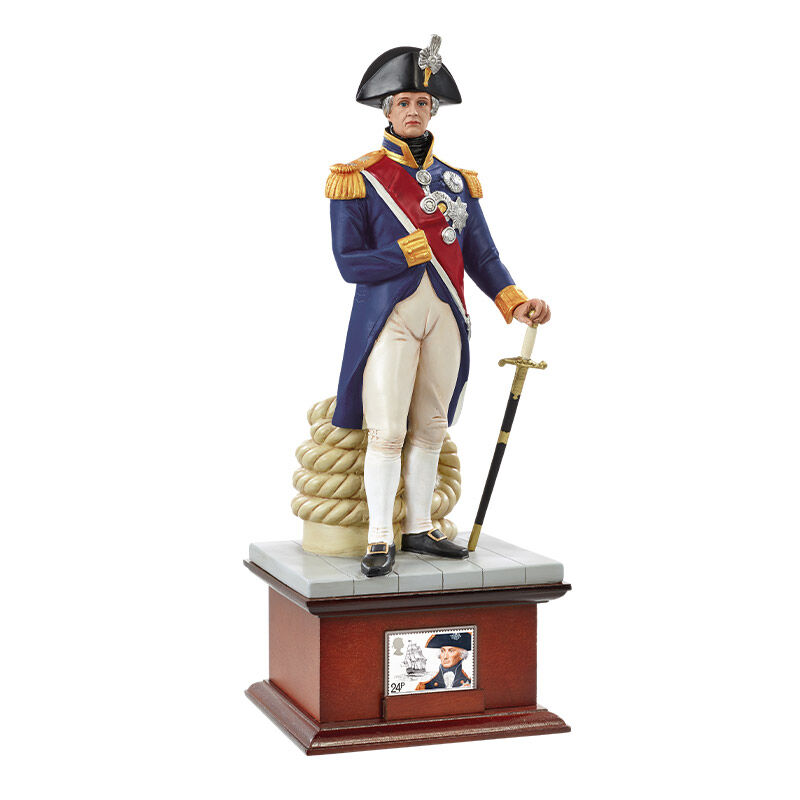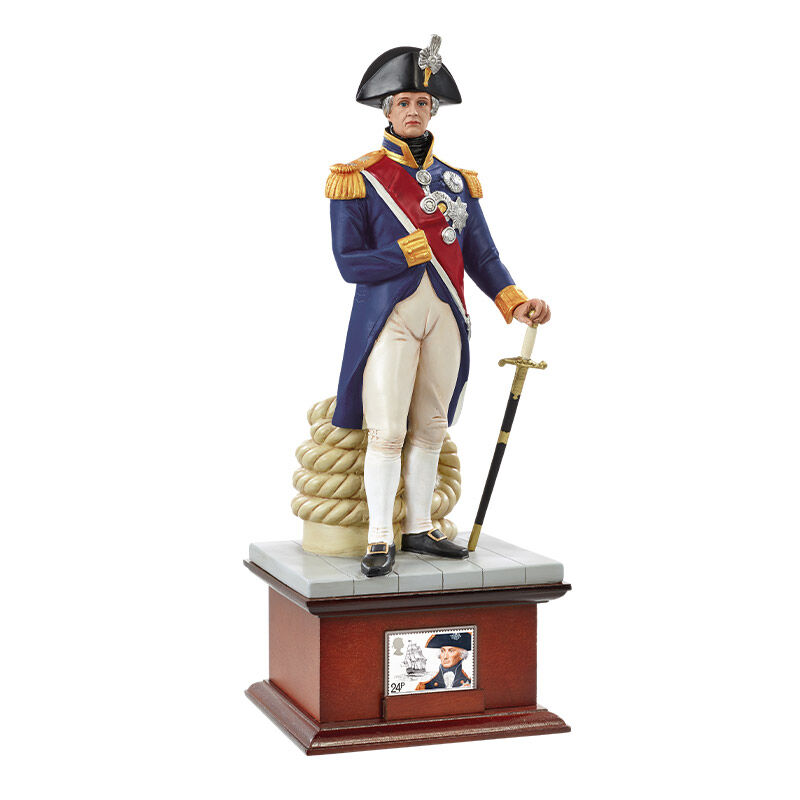 An inspirational leader and brilliant tactician, Vice-Admiral Horatio Nelson led the British fleet to victory in battle after battle from 1793 to 1805. At the Battle of Trafalgar – his most famous victory – he demolished the joint forces of France and Spain without the loss of a single British vessel. Emperor Napoleon would never again threaten to invade Britain and the country's reputation as the world's leading naval power was assured for more than a century.
Now, Danbury Mint presents a tribute to this Great British hero…Lord Nelson.
This masterful hand-painted sculpture of the famous vice-admiral stands proudly on a wooden plinth, set with a mint condition Royal Mail stamp.
Posed just as he appears atop his column in Trafalgar Square, Nelson stands proudly before a coil of rope. The empty sleeve where his right arm should have been is pinned against his jacket, and his left hand rests on the pommel of his down-pointing sword. Set into the plinth is a mint condition Royal Mail stamp, originally issued in June 1982 to commemorate Britain's maritime heritage. It features a portrait of Nelson alongside his famous flagship, HMS Victory – complementing this magnificent tribute to a Great Briton perfectly!