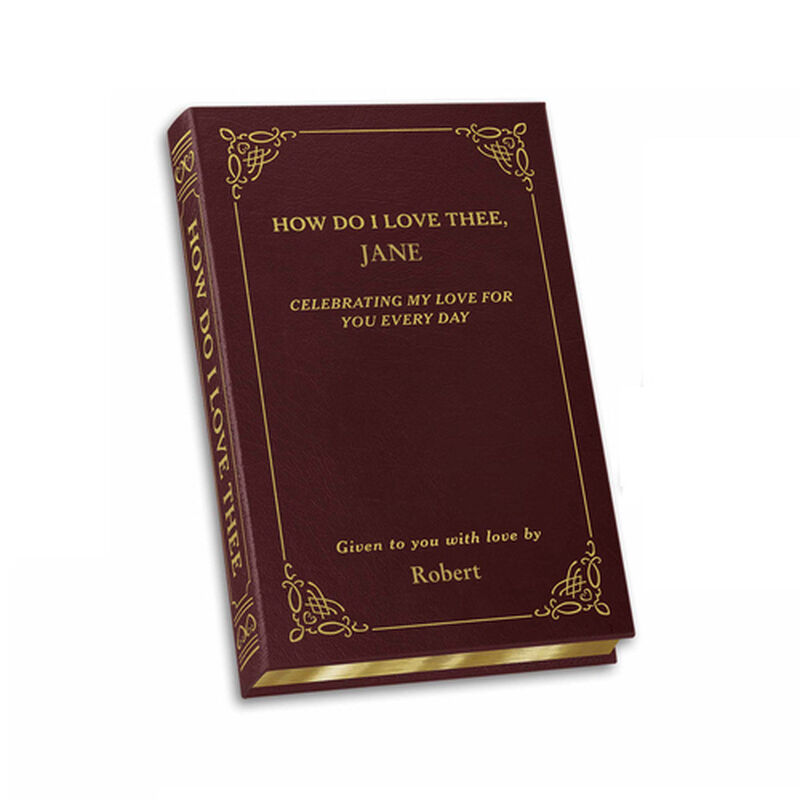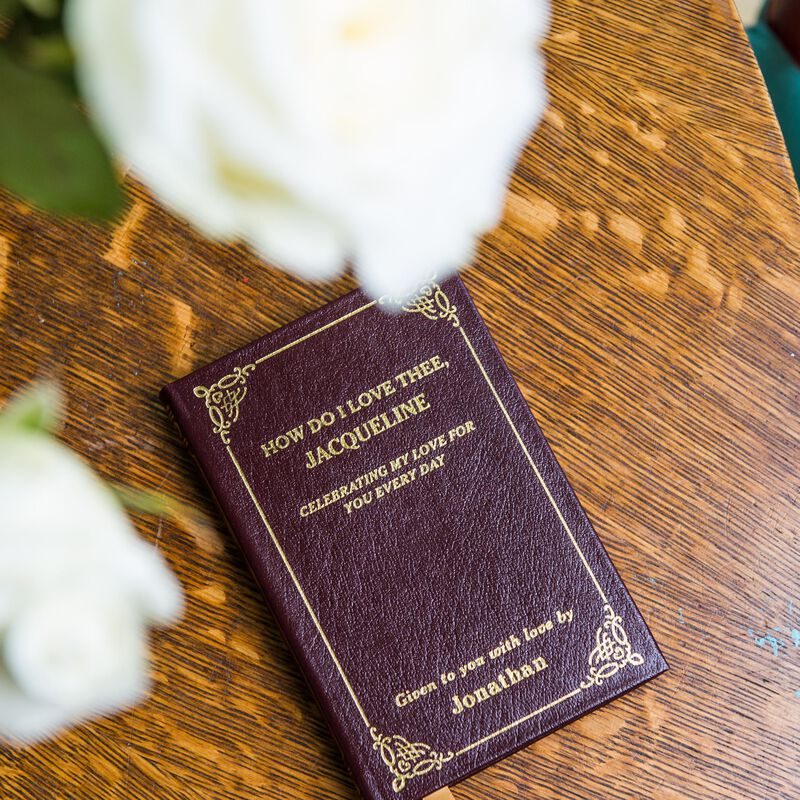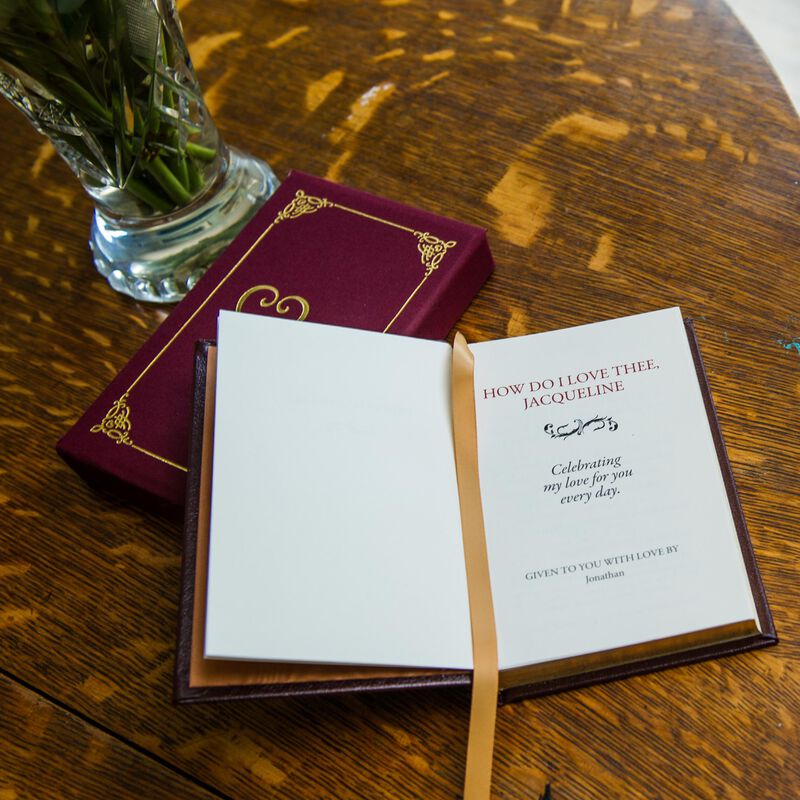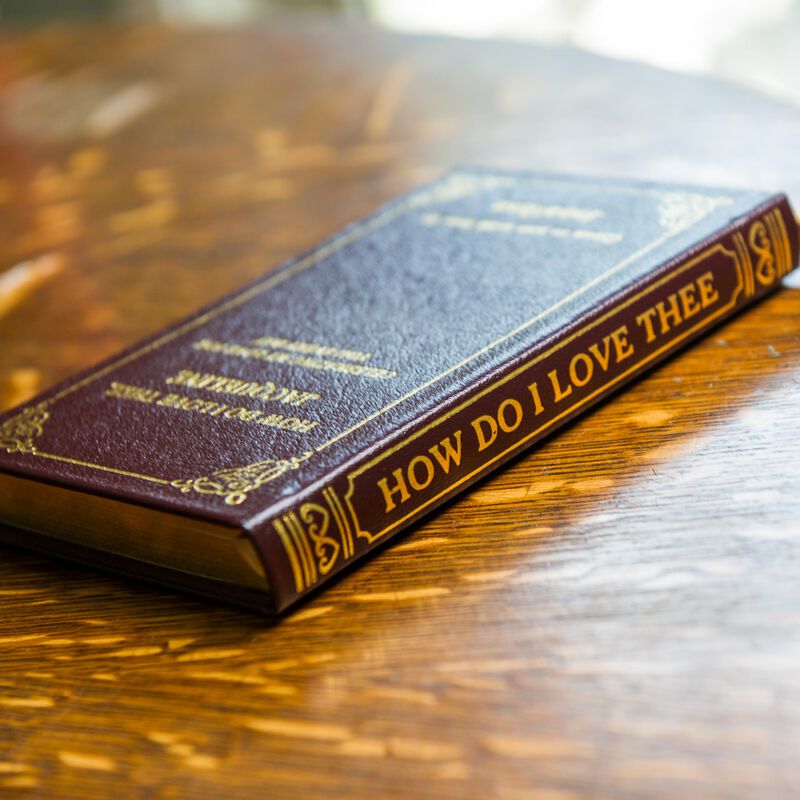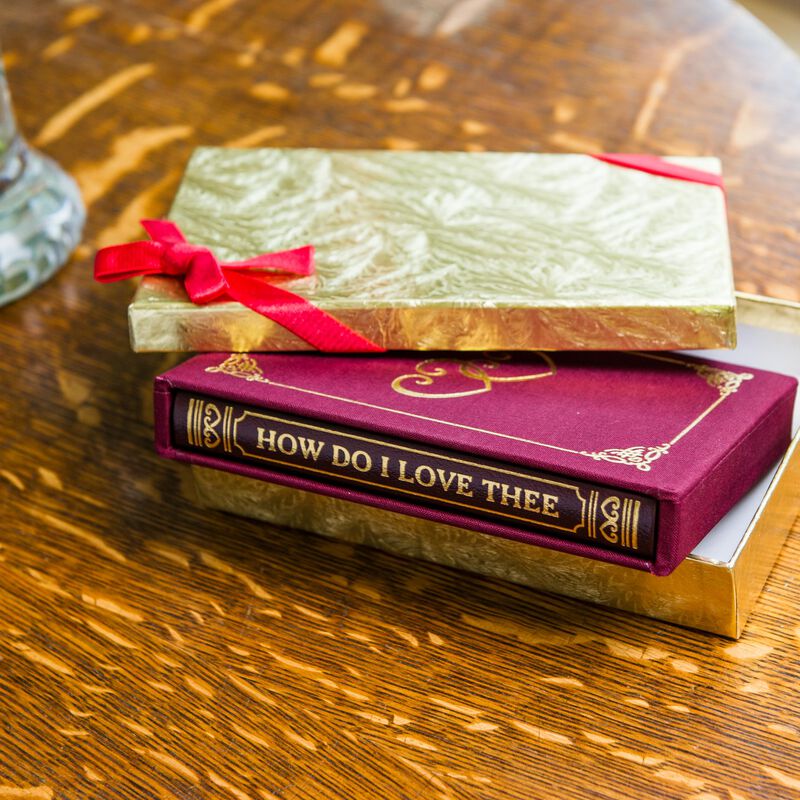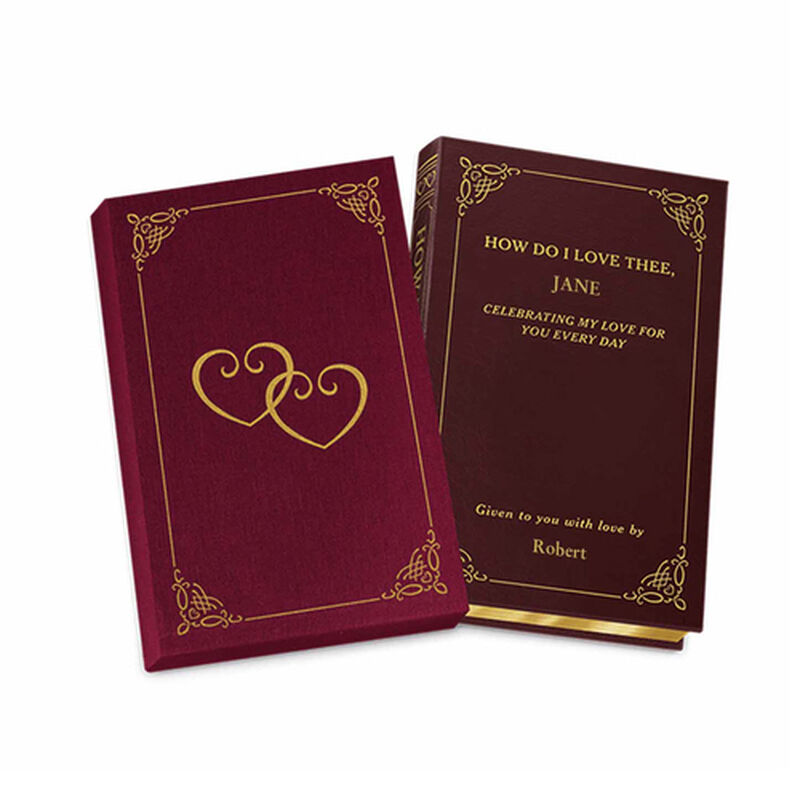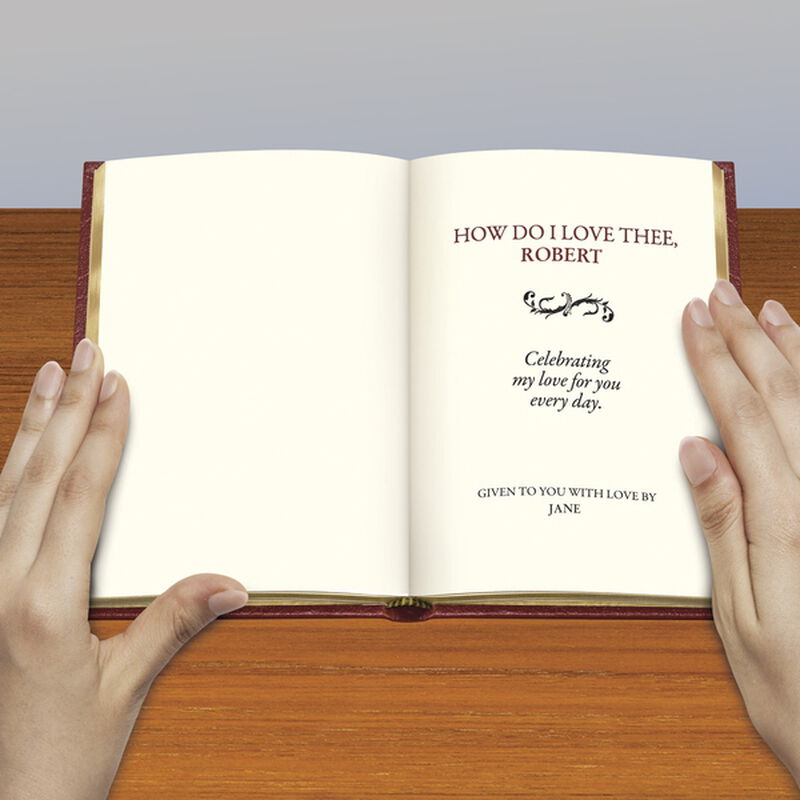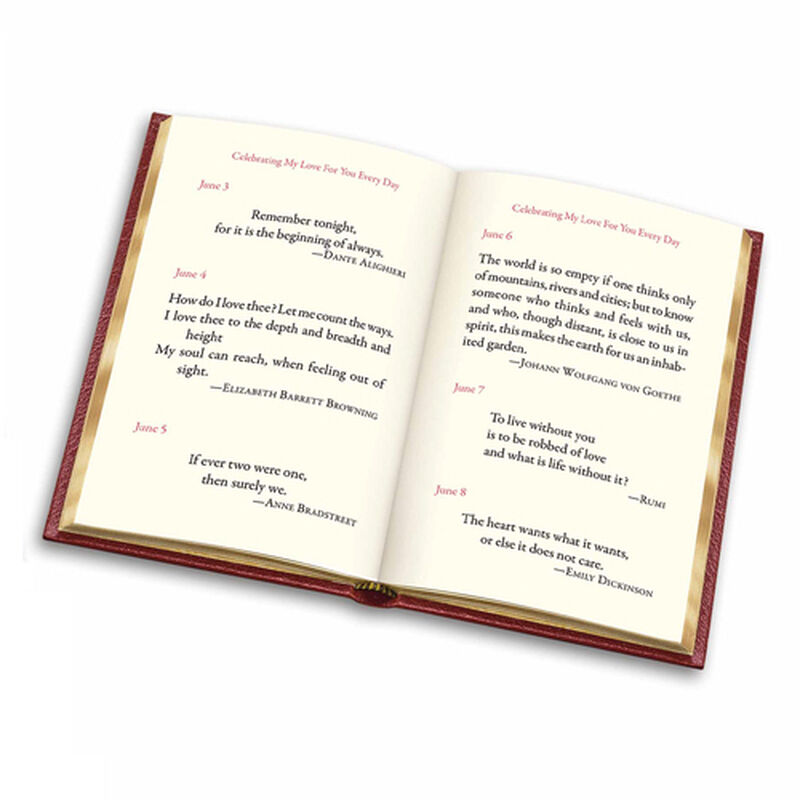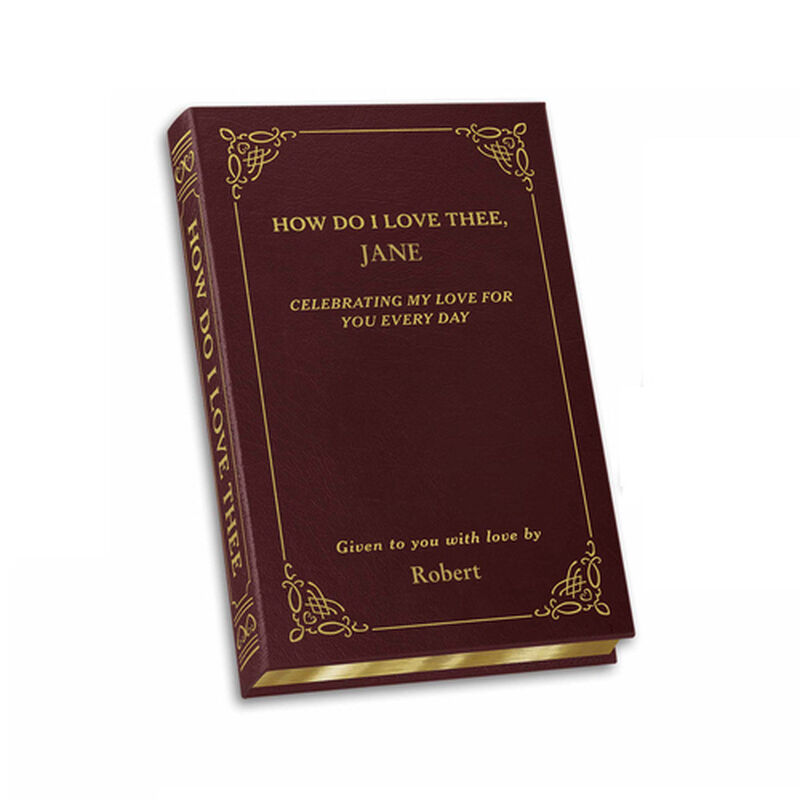 Surprise your special someone with this gift that shows just how much you appreciate them, every day of the year.
This magnificent book of 366 love quotes is expertly bound in genuine leather and accented in 22ct gold. What's more, you can make it personal with both of your names in golden lettering! This unique gift will be cherished for years to come.
Book is 6½" (16.5cm) tall x ¾" (2cm) thick.