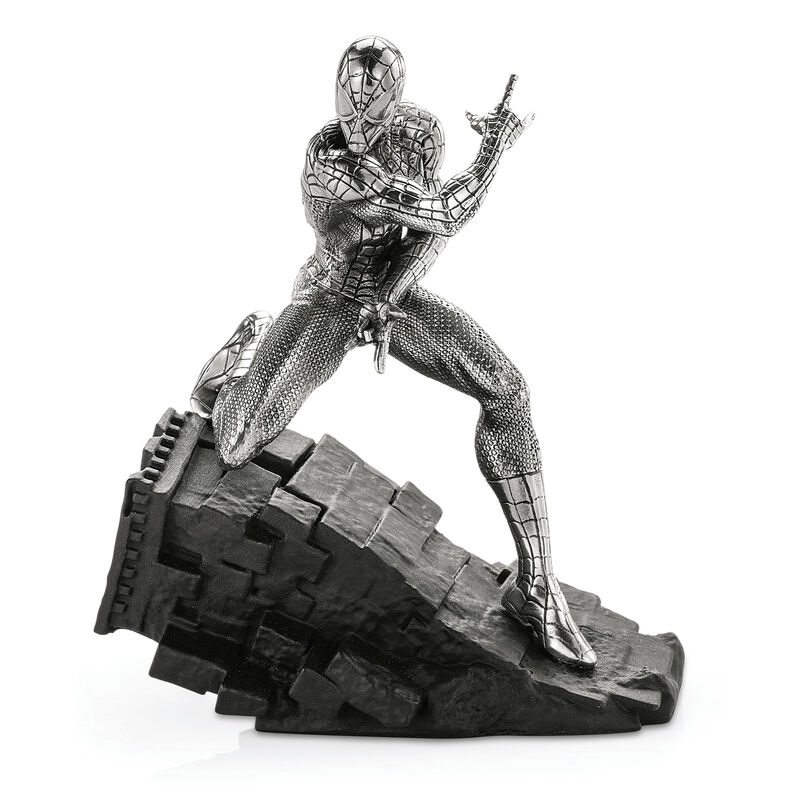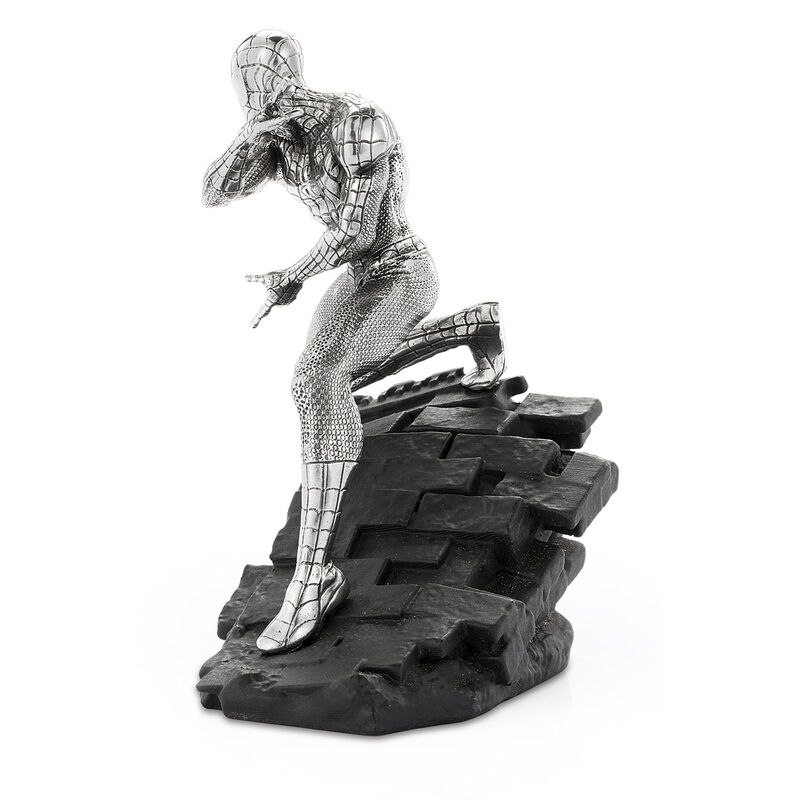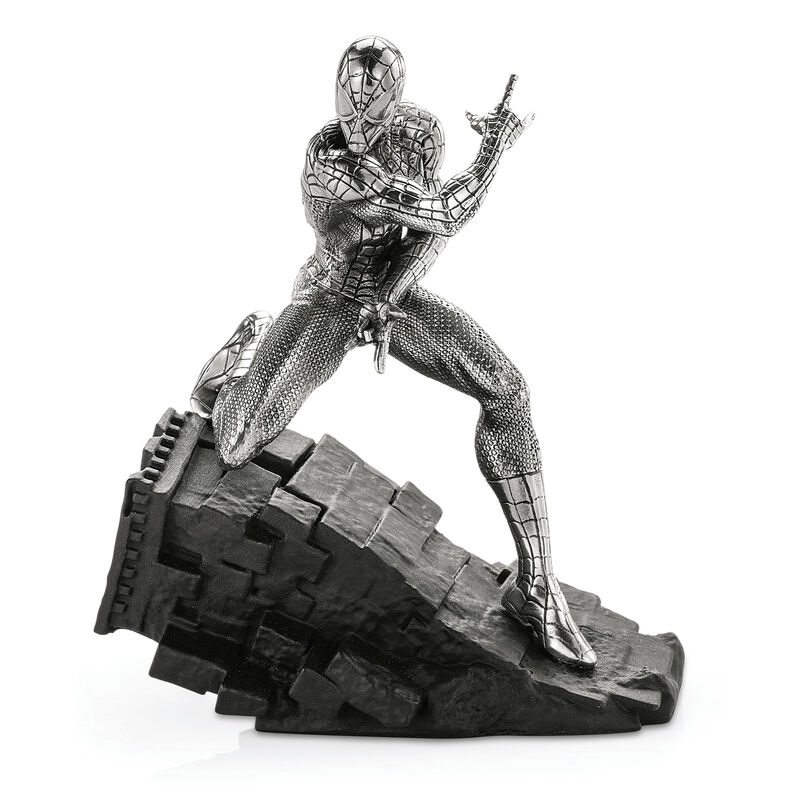 It's a pose we've seen countless times since his creation by Stan Lee and Steve Ditko in the sixties. Our favourite wall crawler is once again up against his dastardly foes across the rooftops of New York City. Who is it this time? The Vulture? Doctor Octopus? Morbius? Whoever it is, the wisecracking Peter Parker knows he only has mere seconds to act.
This work showcases the combined creativity of renowned sculptors Alan Quah and Mufizal Mokhtar, artists highly respected by the international comics and collectibles communities. They've recreated Spidey in his perfect pose, all crafted in pewter. A project with Marvel Comics, featuring iconic characters and insignia of the Marvel multiverse, this item comes in Official Marvel Licensee packaging.
Height 12.5cm including base x 10.5cm x 8cm.