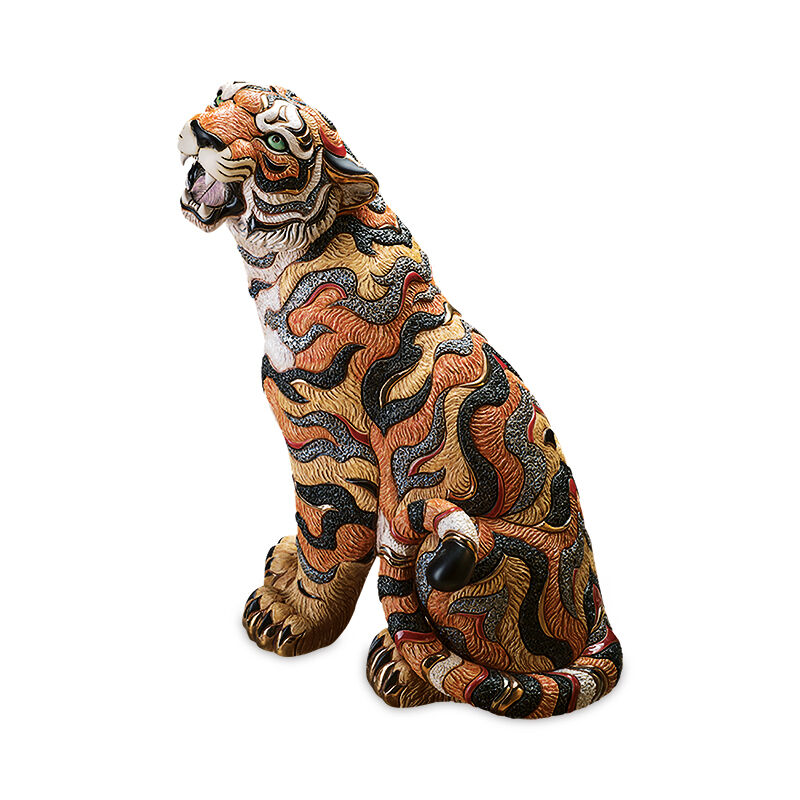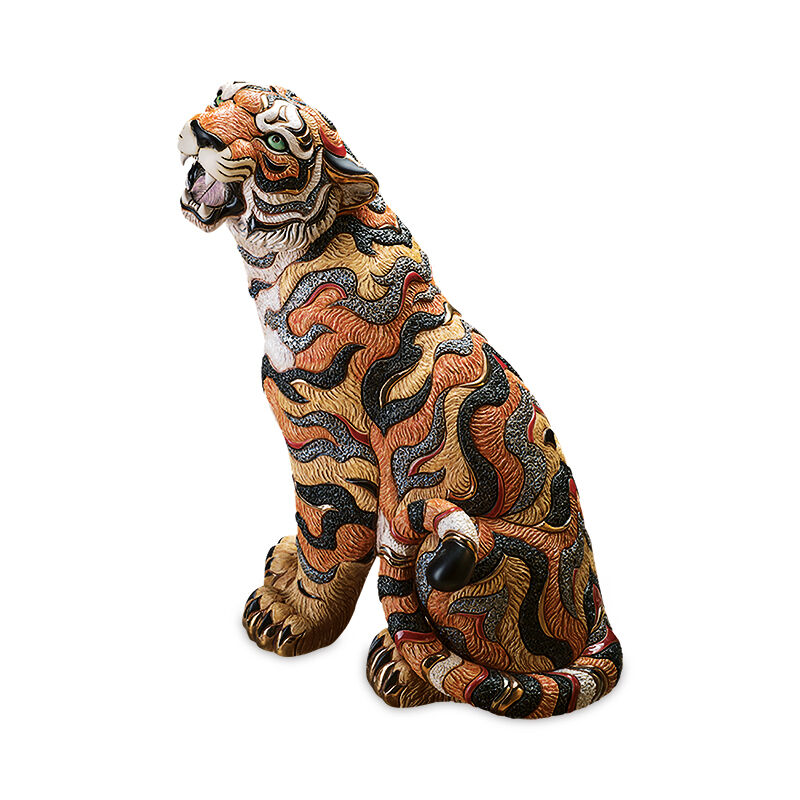 This beautiful depiction of a Bengal tiger is the result of a unique and entirely handmade process of the highest technical and artistic quality. These rinconada figurines have been sourced from South America where they are individually hand carved… a process that can take days and thus ensuring no two are ever identical.
The tiger is then delicately hand-painted in rich gold and platinum enamel glazes. Each glaze must be re-fired individually in order to preserve its distinctive colouration. This is truly one of the finest examples of contemporary ceramic design and craftsmanship.
This rare piece is issued as a strict limited edition of just 500 worldwide. It comes supplied gift boxed, with a certificate of authenticity and information regarding the 100% handmade process.
Actual size is 14" (35cm) high.