Queen Elizabeth II – Commemorative Sculpture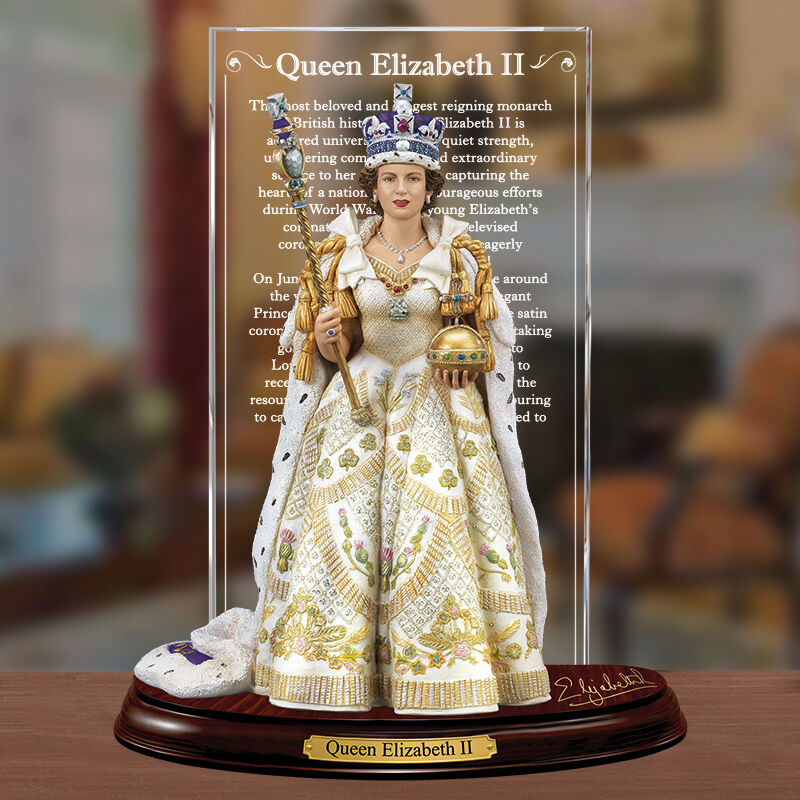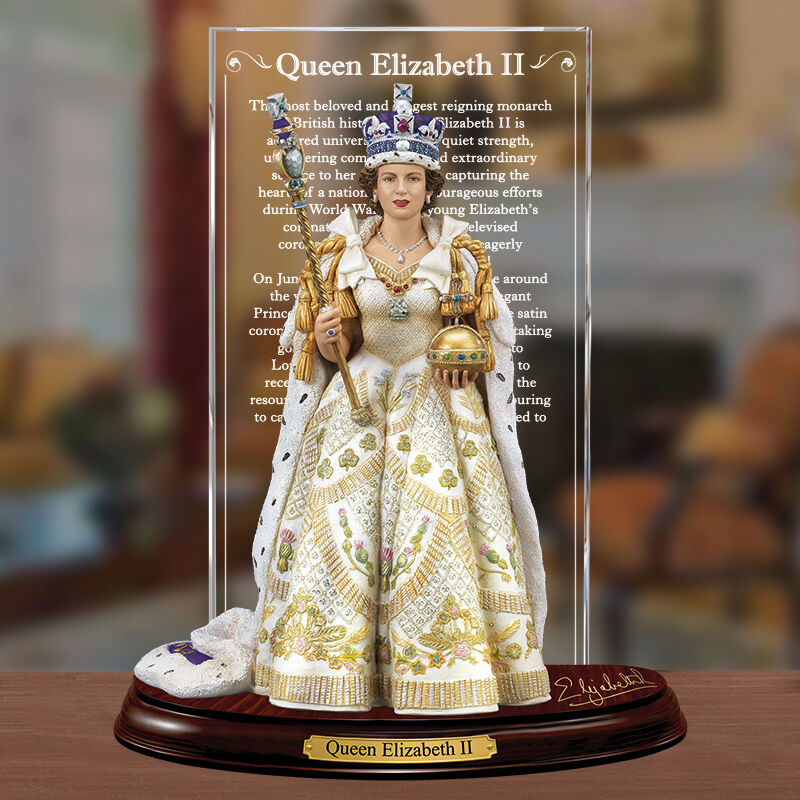 On 2nd June 1953, as throngs of well-wishers filled the streets of London and 20 million more around the world watched the first coronation ever broadcast on television, a young woman walked down the centre aisle of Westminster Abbey to receive the crown. When she emerged to the resounding cheers of those present and the heartfelt pride and good wishes of those watching from afar, she greeted the world for the first time as a crowned monarch –Queen Elizabeth II.
Inspired by that momentous coronation day, and to properly pay tribute to Queen Elizabeth's glorious reign, the newly-crowned monarch is presented in her full coronation regalia before a gleaming crystal backdrop inscribed with a touching homage to the Queen.
Meticulous sculpting by our master craftsmen faithfully captures the young Queen's likeness as well as her majestic grace and poise. The sculpture is crafted of cold-cast porcelain, a special blend of powdered porcelain and resin prized for its ability to hold minute detail. From the soft blush of the Queen's complexion and the subtle colours of the embroidery on her gown, to the brilliant multi-coloured jewels in her crown, orb and sceptre, every hue and shade is precise and accurate. A handsome wooden base and the inscribed crystal backdrop are both included at no additional charge.
11" x 6½" x 5½".