In His Sights – The Sniper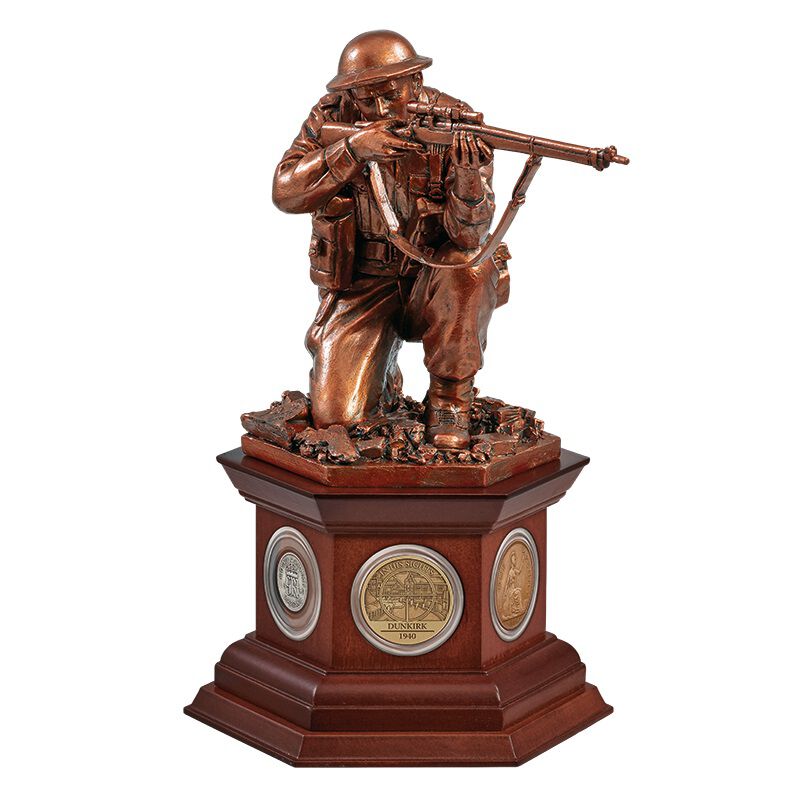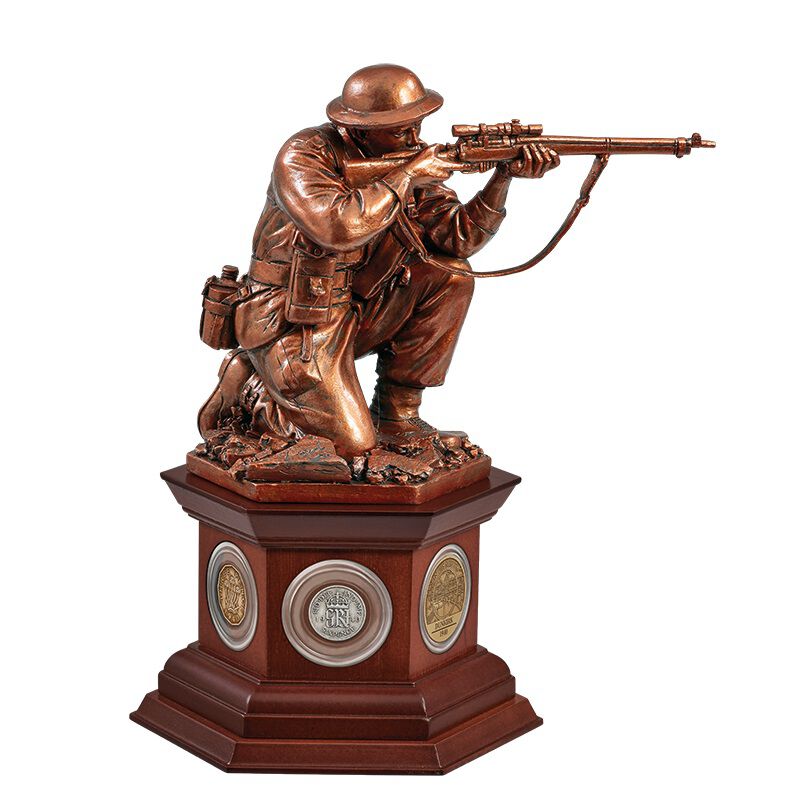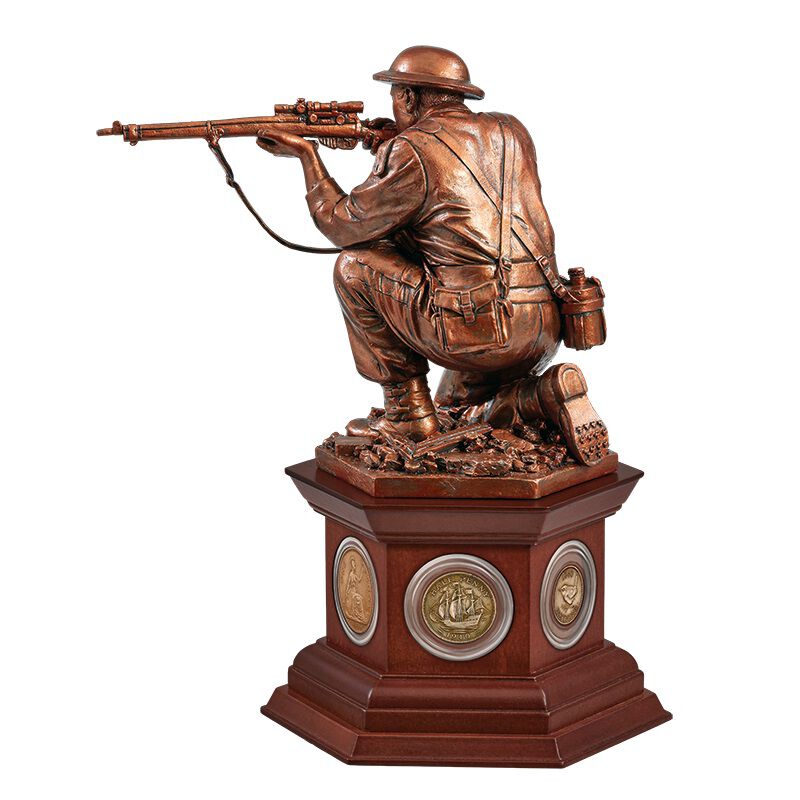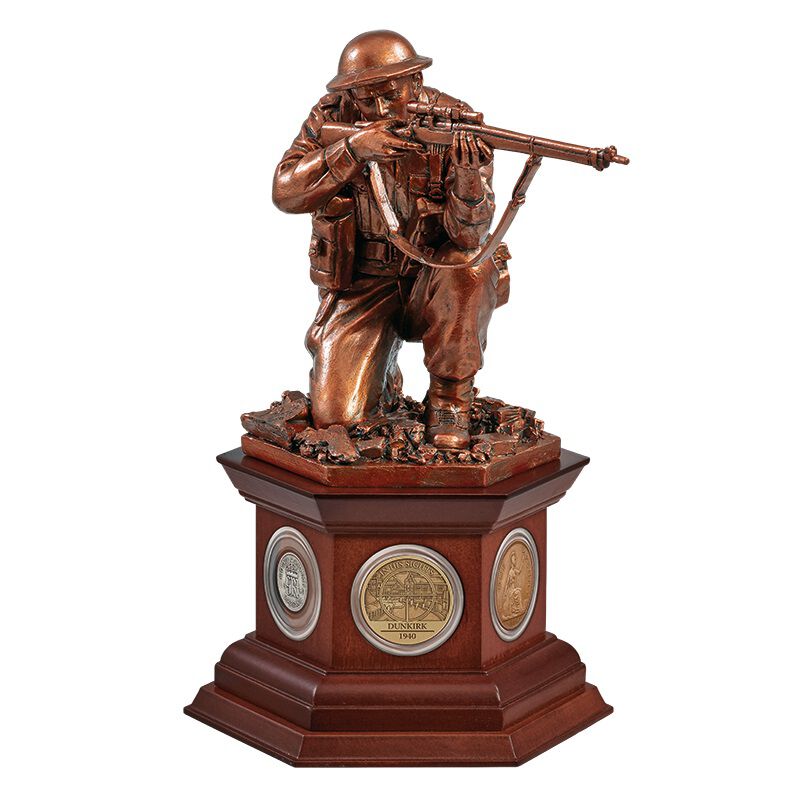 This stunning commemorative piece is a fitting tribute to the brave men who operated as snipers in the British Army during the Second World War. Every detail of his uniform and equipment is displayed. From his camouflaged Brodie helmet to his Lee-Enfield rifle, telescopic sight and even his binoculars case, there is detail to admire from every angle.
In an eye-catching bronze finish, the complete sculpture is set upon a specially-crafted hexagonal wooden plinth. Into it are set five genuine coins from 1940 – the year of the Dunkirk evacuation – as well as an exclusive commemorative medallion.
The front of the medallion features a view through a sniper's telescopic sight. On the reverse are Winston Churchill's immortal words "We shall fight on the beaches, we shall fight on the landing grounds…We shall never surrender!" which rallied the nation in the aftermath of the evacuation.