Beatrix Potter's Benjamin Bunny Garden Figurine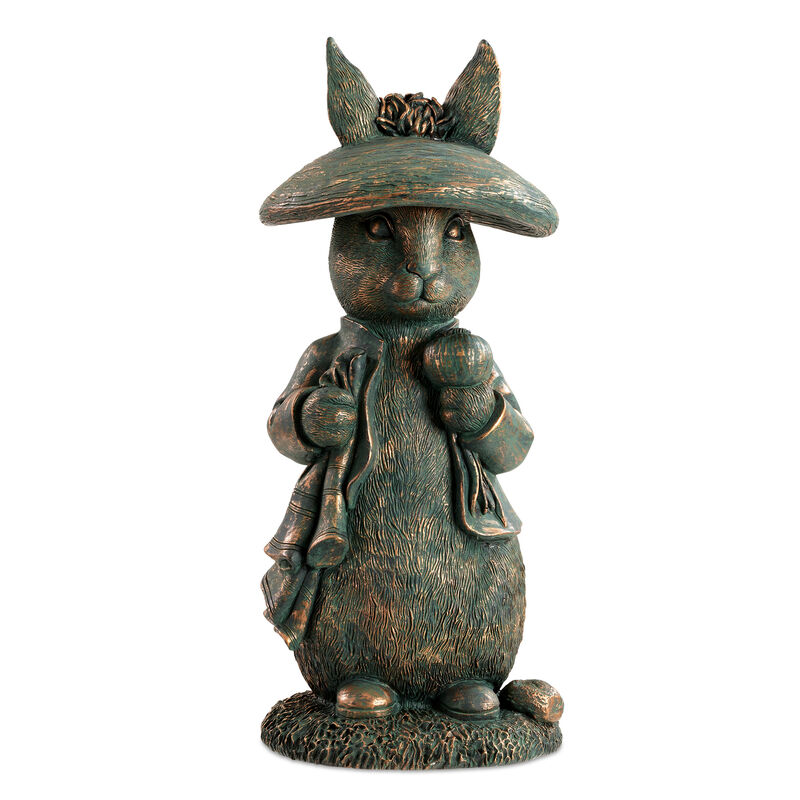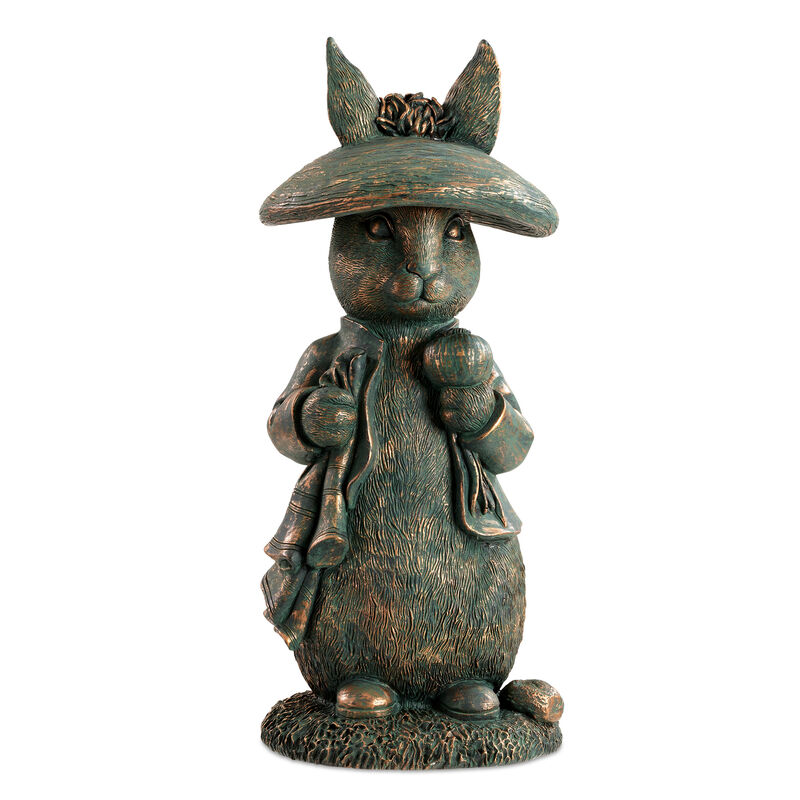 Beatrix Potter's wonderful tales have lasted for generations with good reason; for more than a century, characters like Peter Rabbit and Benjamin Bunny TM have brought joy to boys and girls around the world. Potter's ability to bring animals to life with such human characteristics has appealed to so many parents and children alike, across the world.
Masterfully crafted and hand-painted using a technique that replicates the patina of weathered bronze, Benjamin is an absolute 'must-have' for any Beatrix Potter fan. He'll look just at home sitting on your patio or in the corner of your conservatory, as he would nestled in your veg patch or border.
Made from a mix of PVC and concrete, sturdy enough to resist wind damage but light enough to move around the garden as you desire, this superb figurine has been crafted to withstand the extremes of our notorious weather. And even if you don't have a garden, with his rustic charm Benjamin Bunny would also look great indoors.
Actual height of figurine is 12" (30cm).
BEATRIX POTTER TM© Frederick Warne & Co., 2022
Frederick Warne & Co. is the owner of all rights, copyrights and trademarks in the Beatrix Potter character names and illustrations. Licensed by Frederick Warne & Co. Ltd.