Crystal Blue Flame Dragon Sculpture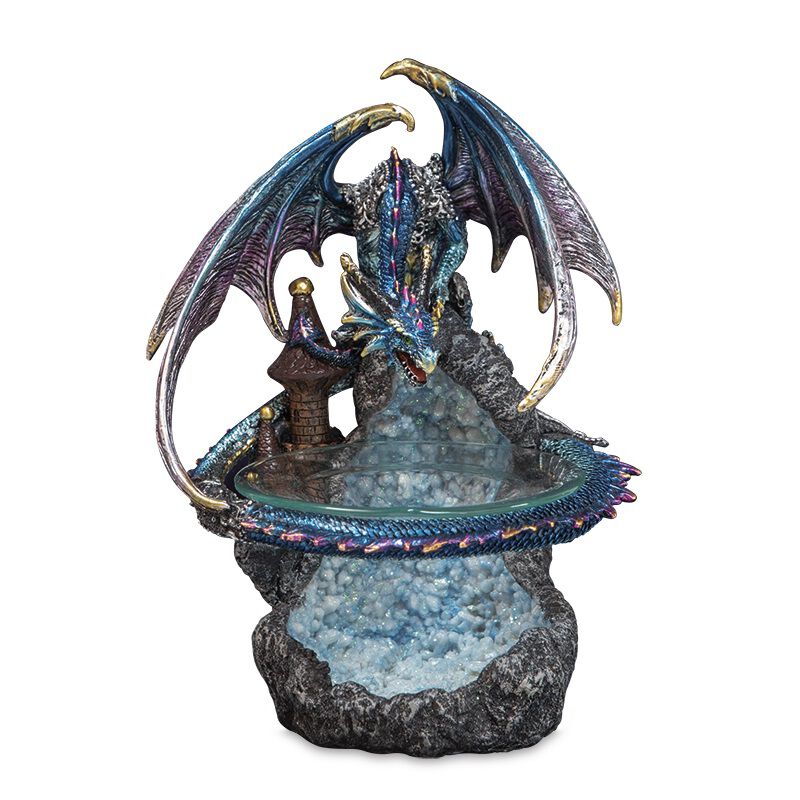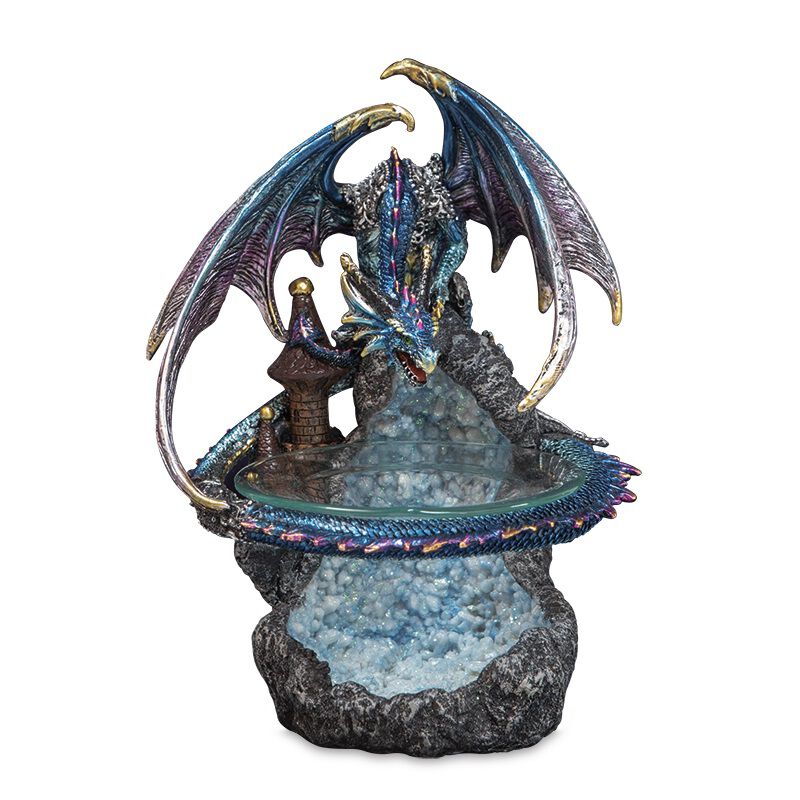 Blue dragons, also known as storm dragons, take great pleasure in wielding their power. They also enjoy capturing castles built up-on-high. They make their lairs as lofty as possible to survey their domains from the heights. Elevation makes them feel truly part of storms that roll through.
This stunning figurine is a perfect example of a blue dragon as he proudly boasts of his latest capture. Hand-painted to an exacting standard, this spectacular ornament doubles up as a unique oil burner. The dragon's tail creates a rest for the glass oil bowl, suspended over a glittering hollow for a single tea-light candle.
Actual size is 9" (23cm) height x 7" (17.5cm) width x 7.5" (18.5cm) depth.