Decimal Day 50th Anniversary Newspaper Book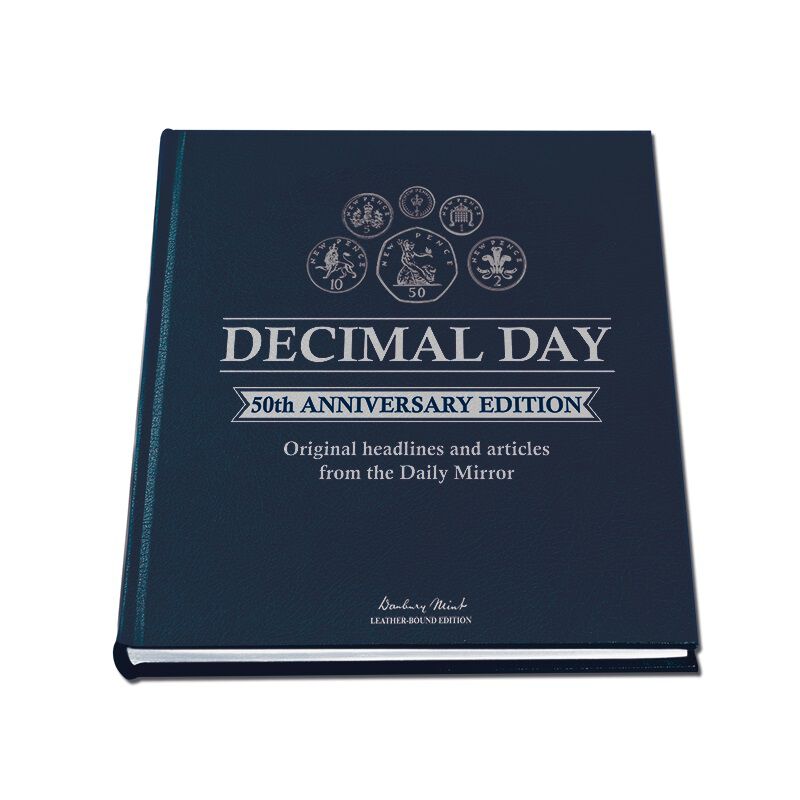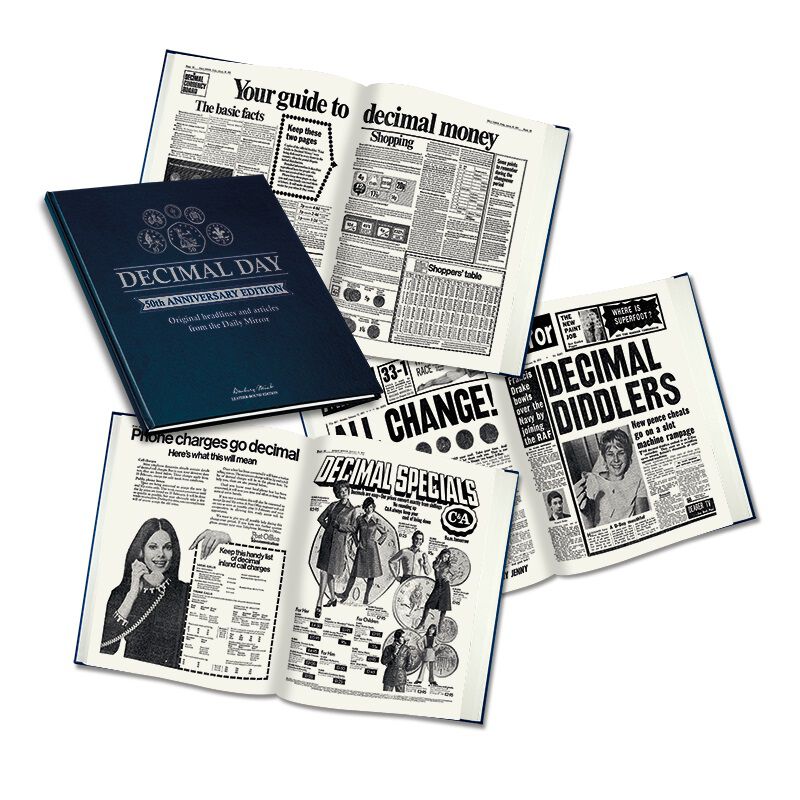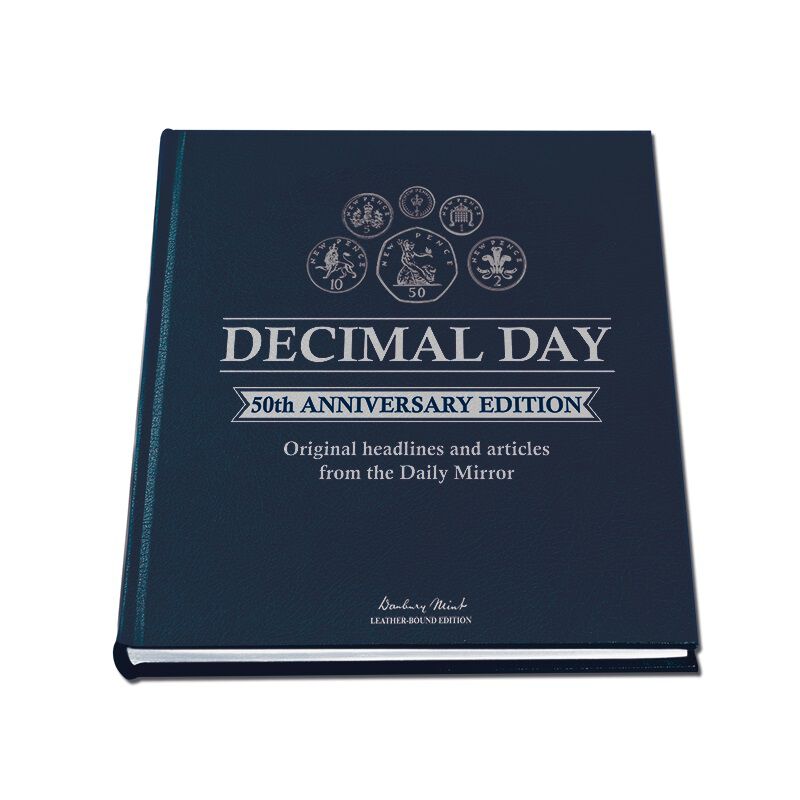 In stock. Ships in 3-4 business days.
2021 marks 50 years since the people of Britain said goodbye to the nation's much-loved tanners, bobs and thruppenny bits. On 15th February 1971 – known as Decimal Day – Britain officially adopted the decimal currency we know today. But the change did not happen overnight. It was the culmination of a decade of planning, which included a huge public information campaign and, of course, the production of millions of new coins!Read all about it in the Decimal Day 50th Anniversary Newspaper Book, an enlightening collection of newspaper articles telling the story of how Britain came to adopt a currency based on units of ten. As you leaf through the pages of this remarkable book, you'll see the story of decimalisation unfold before your eyes. Taken from the archives of the Daily Mirror, many of these articles and pictures have only been seen by a privileged few since they were originally published. Presented in an attractive and luxurious leather binding that has been embossed in a unique silver design, this collector-quality book is an essential reference for anyone interested in numismatic history.