1971 Plymouth Hemi 'Cuda'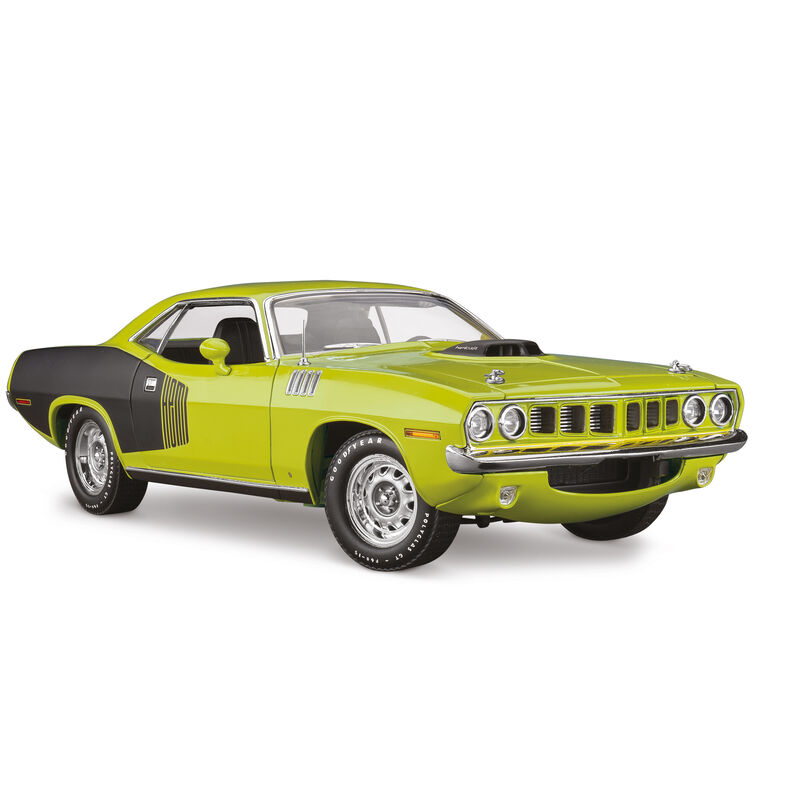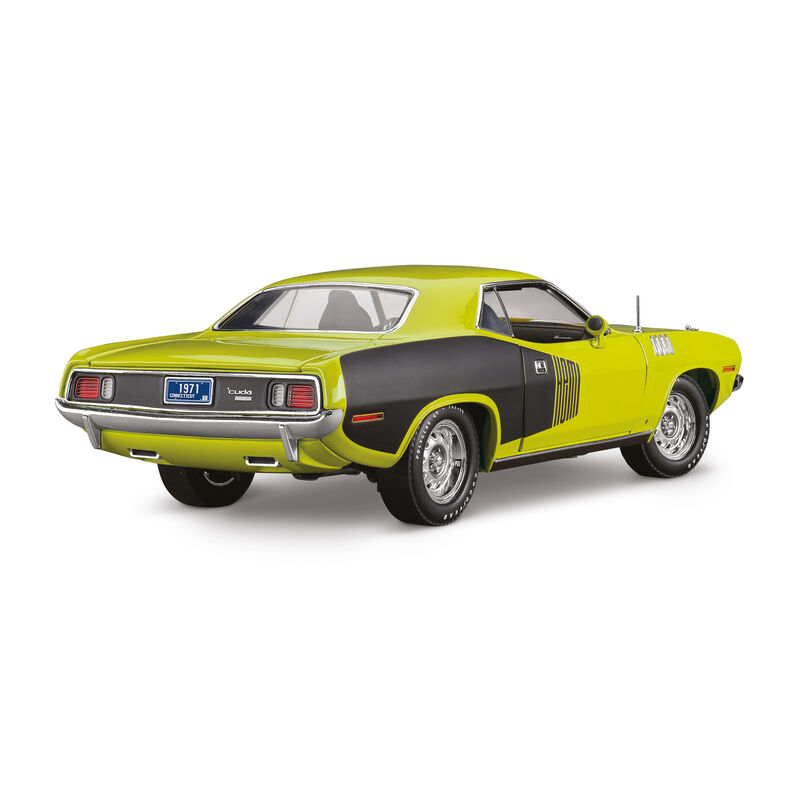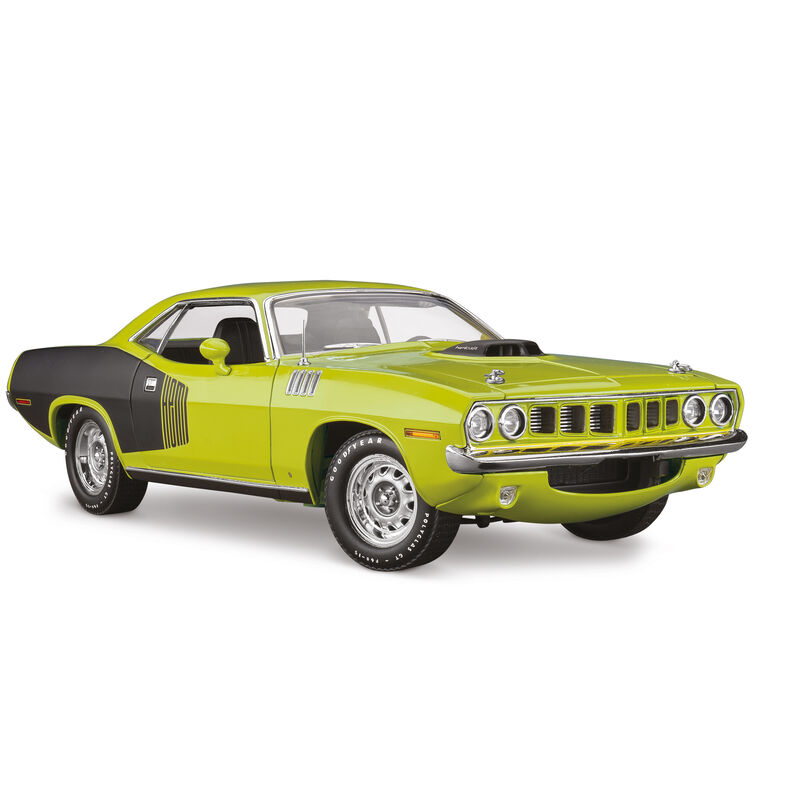 The Plymouth Barracuda is considered one of the most iconic muscle cars ever made. With its revised grill, lights and bumper gills, the 1971 Cuda is easily recognisable and considered by many to be the pinnacle in the Cuda line.
This real head-turner has been carefully re-created as a 1:18 scale die-cast replica with all the fascinating style of the actual car including the big-block 426 cubic inch/425-hp engine. The sensational curious yellow paint job — a one-year-only colour option — actually changes from a vibrant yellow to a lime green depending on the light.
You're sure to be impressed when you open the doors to view the detailed interior complete with the famous pistol grip shifter!
The model features a host of amazing visual details too that will set it apart in your collection, including the quad headlights set into the slotted grill meant to resemble Barracuda teeth, and the air extractor gills on the front bumpers.
1:18 scale. 11" long.