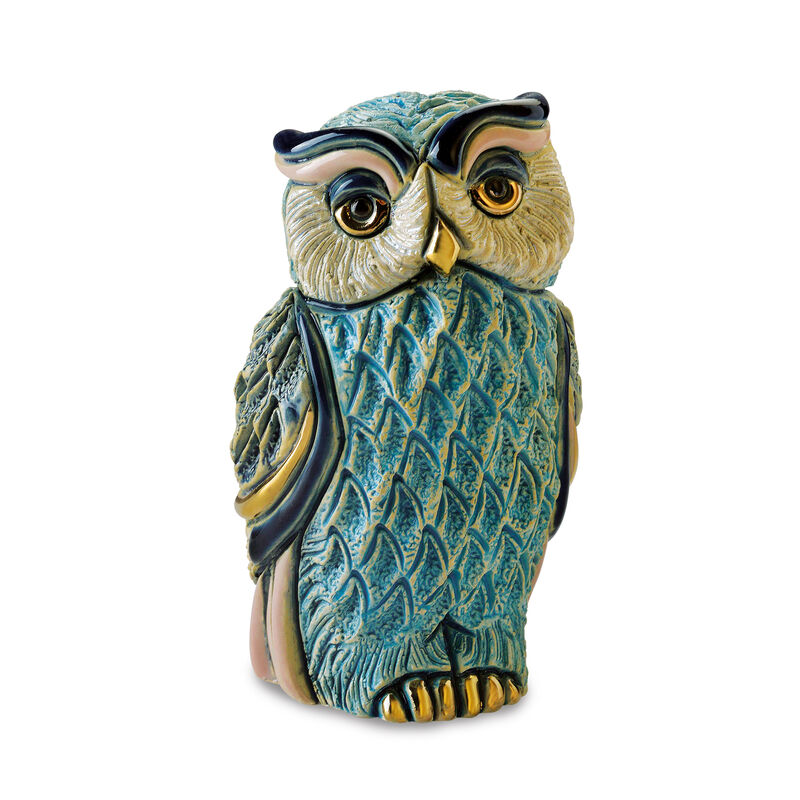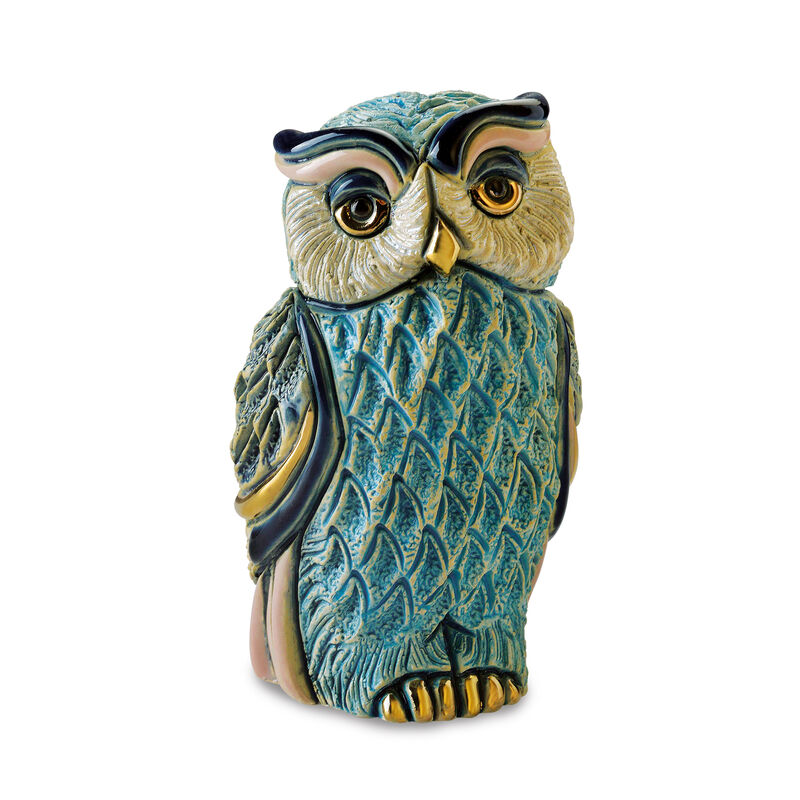 The wise old owl… their haunting hoots fill the night air as they gaze out across the woodland. For centuries, they've completely fascinated us with their mysticism and superstition.
This beautiful depiction is the result of a unique and entirely handmade process of the highest technical and artistic quality. Each sculpture is individually hand carved… a process that can take days and thus ensuring no two are ever identical.
Each owl is then hand-painted in rich enamel glazes to give it that wonderful feathered look. It's a process that time and expertise; each enamel glaze must be re-fired individually in order to preserve its distinctive colouration. This is truly one of the finest examples of contemporary ceramic design and craftsmanship.
Each piece is supplied gift boxed, with a certificate of authenticity and information regarding the 100% handmade process.
Actual size is 4 ¾" (12cm) high.