The Queen's Platinum Jubilee Plate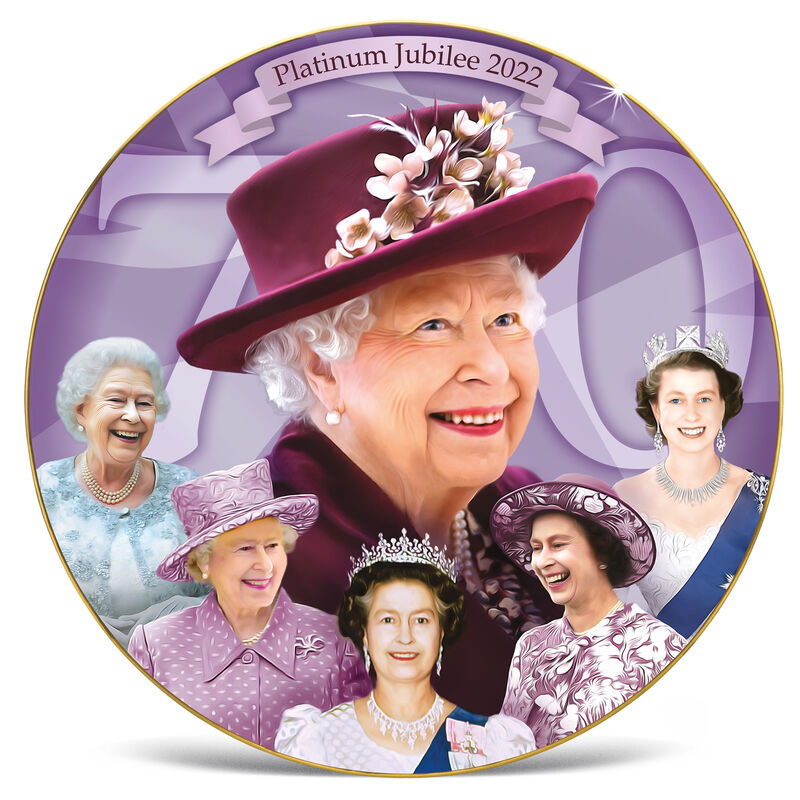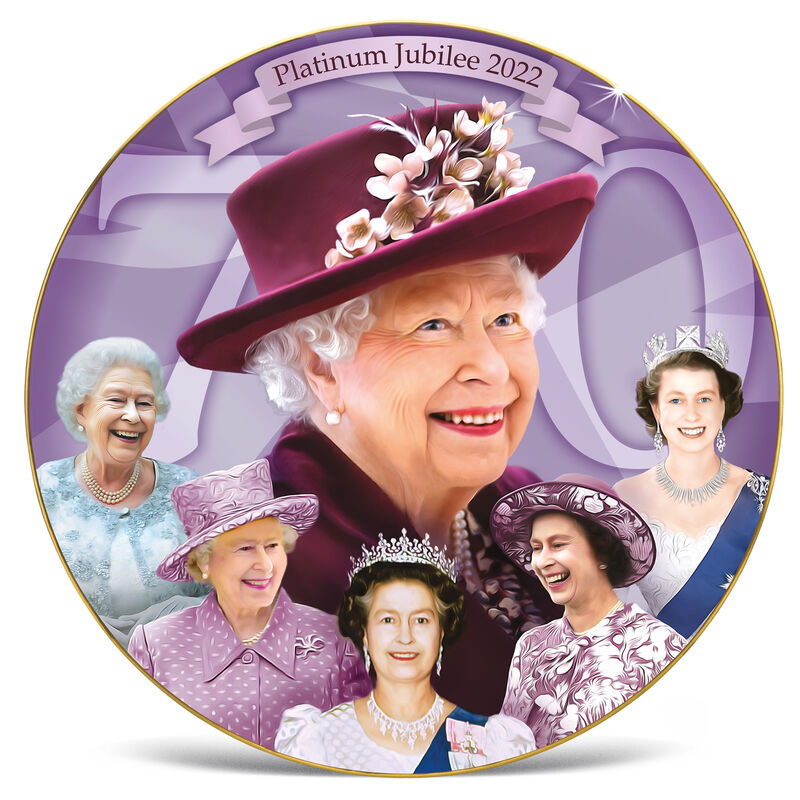 2022 is a truly historic year, Her Majesty Queen Elizabeth II celebrates her Platinum Jubilee, the only British monarch to celebrate seventy years on the throne. The Queen's Platinum Jubilee Plate is the perfect way to commemorate this glorious occasion, featuring a beautiful montage of regal portraits through her time on the throne.
From expectant young queen after her Coronation in 1953… to her Silver Jubilee in 1977… to those memorable Golden and Diamond Jubilee celebrations… this stunning montage is a unique record of Her Majesty's historically long reign.
Created using fine porcelain, this exceptional plate is hand-edged with a luxurious band of 22-ct gold.
Plate is 8 ¼" (21cm) in diameter.