Way of the Cross Figurine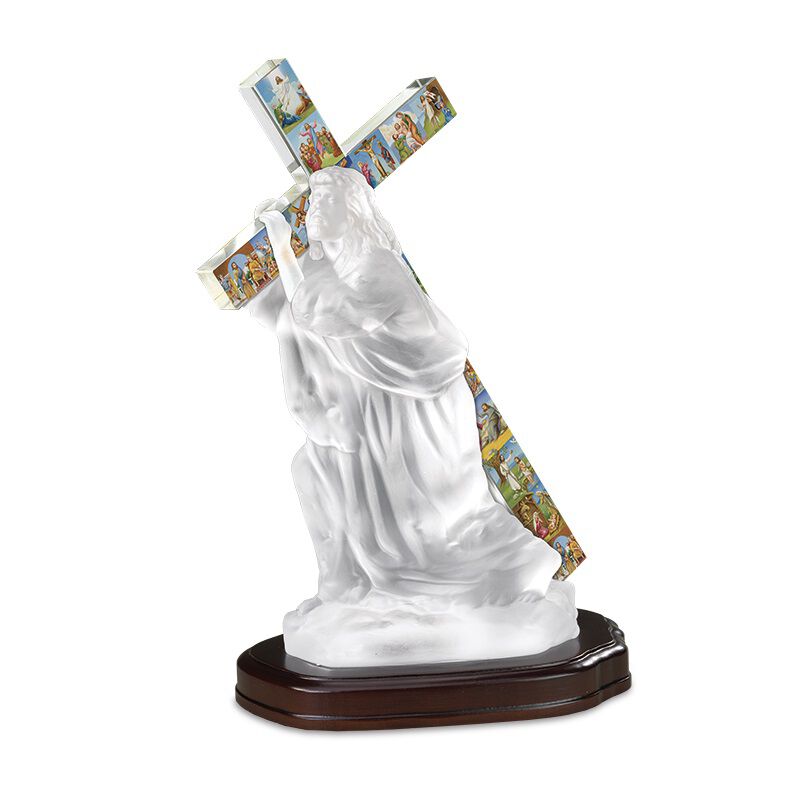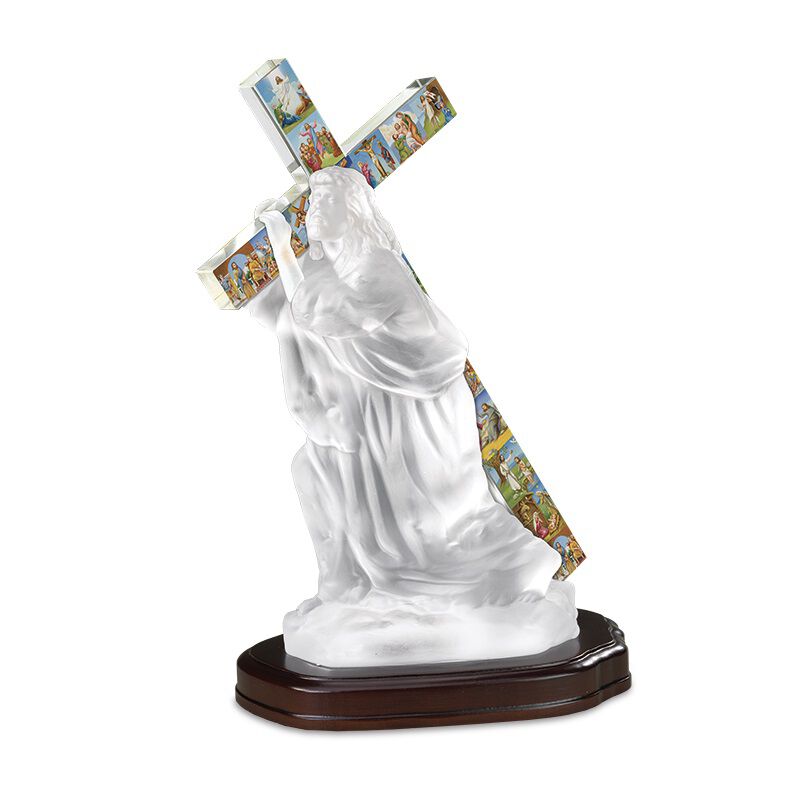 The breathtaking, polished crystal cross featuring artwork depicting powerful moments in Jesus' life contrasts with the frosted finish of the sculpture in order to serve as a poignant reminder of Jesus' ultimate sacrifice. From Jesus' humble birth in a stable, to His life among the Apostles to His crucifixion and glorious resurrection, the most meaningful moments in Jesus' life are all beautifully portrayed on the crystal cross.
Expert sculpting perfectly captures the drama and emotion of Jesus struggling under the weight of the cross. The sculpt has been replicated in glass for a stunningly beautiful effect. A Danbury Mint exclusive; attractively priced; convenient to acquire; satisfaction guaranteed. An heirloom quality work of art sure to be an inspiration to you and your family. Also makes a thoughtful and touching gift.