The Sacred Life of Christ Cross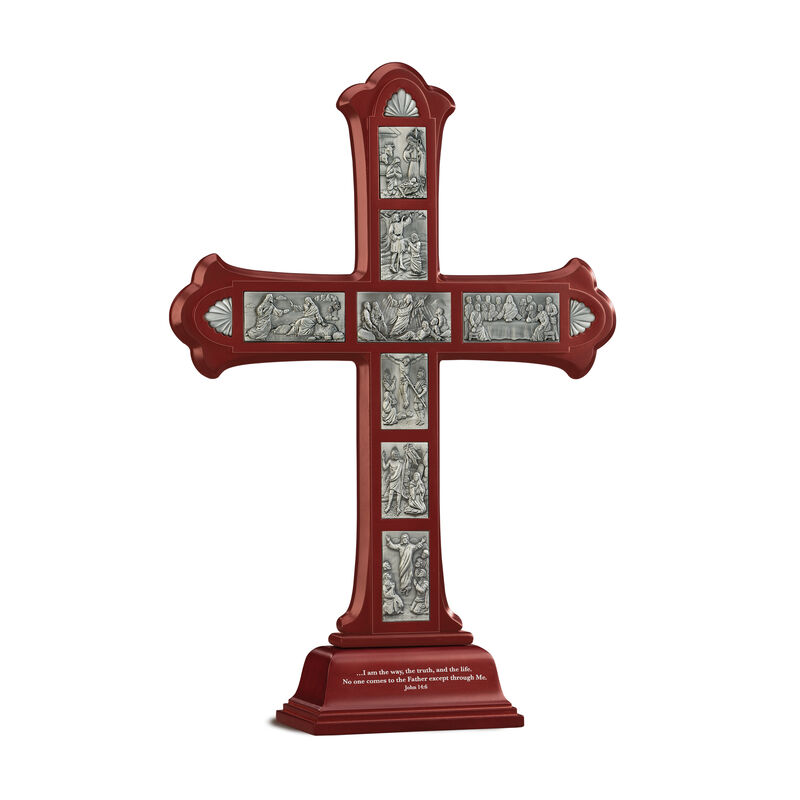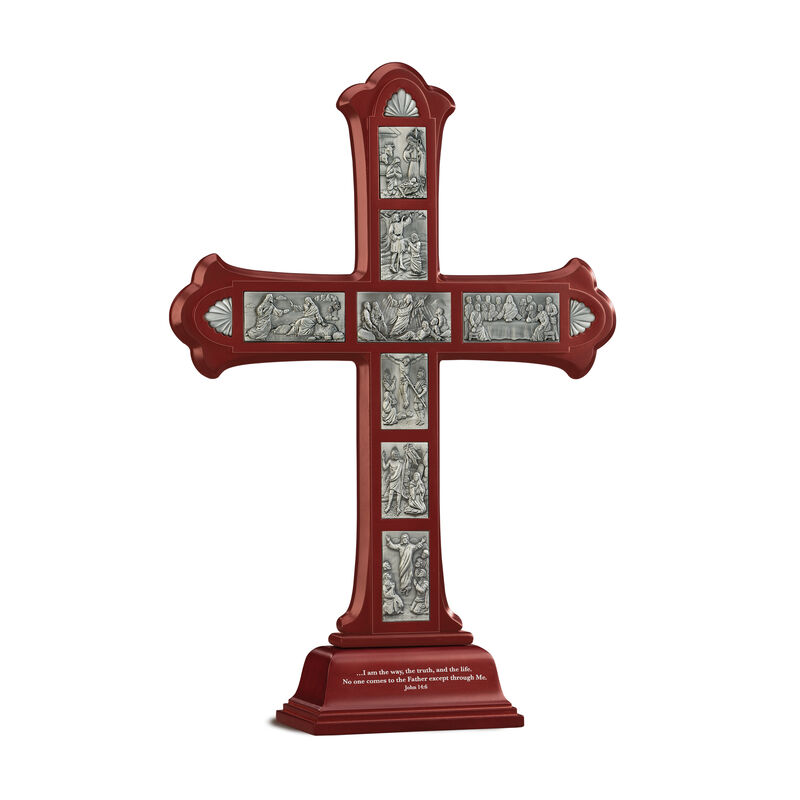 Bring the inspiring example of His life into your home with this meticulously-crafted wooden cross. Eight milestones in the life of Christ are depicted in lustrous ingots, dramatically set against a contrasting wooden cross that features the quote: "I am the way, the truth, and the life. No one comes to the Father except through Me." (John 14:6).
From the adoring looks of Mary and Joseph as they behold Him as an innocent babe, to Christ's expression of humility as He is baptised by John the Baptist, to the breathtaking awe of His Transfiguration, each scene is carefully rendered to capture the power of the moment. Every scene has been expertly crafted in exquisite bas-relief, and then carefully hand-finished to achieve a shimmering radiance.