My Peace I Give You Jesus Figurine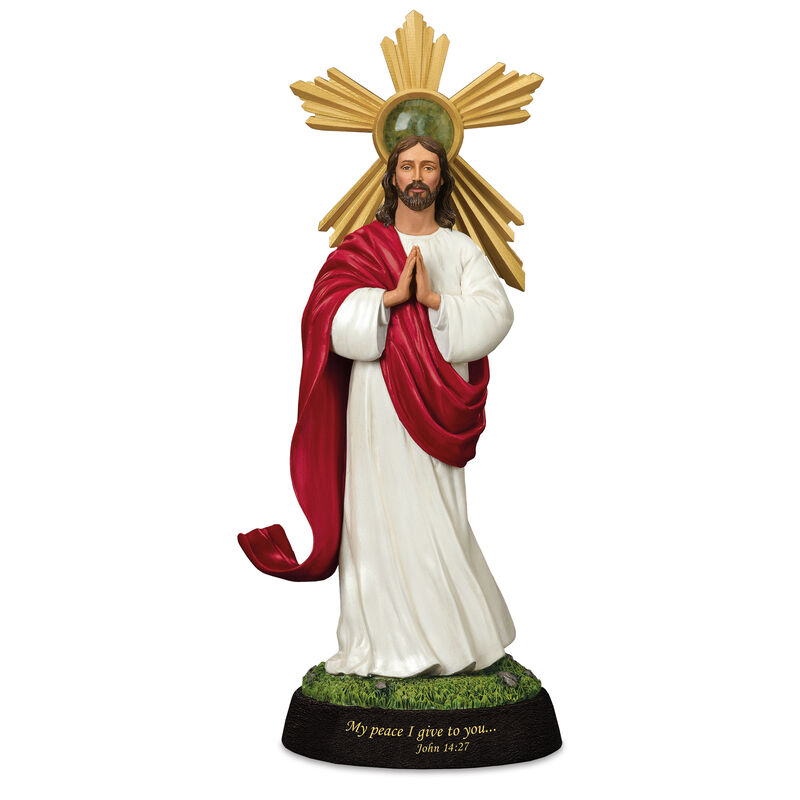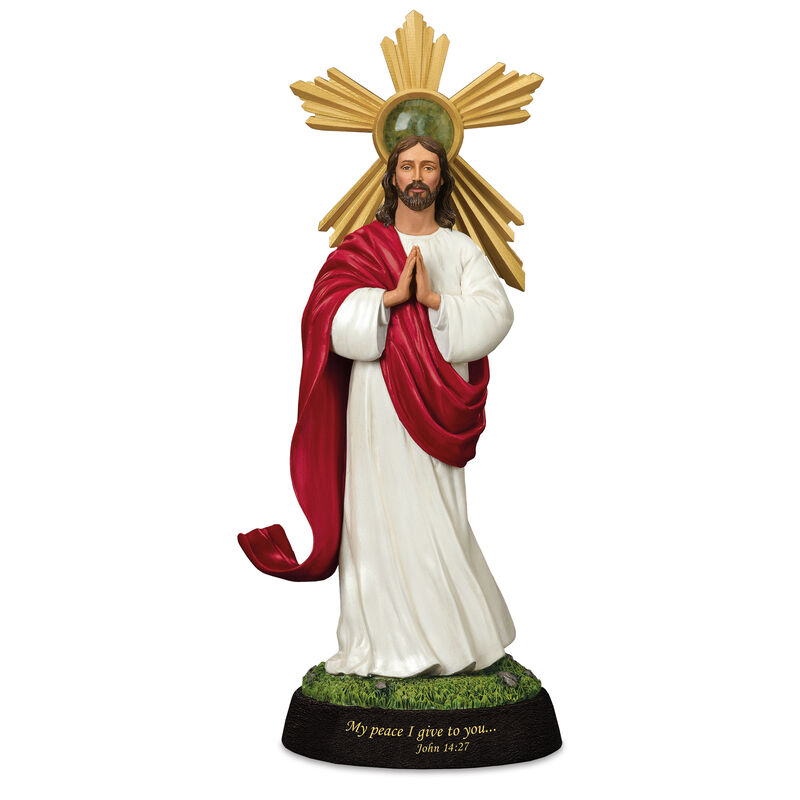 Faced with the prospect of His departure from them, Jesus' disciples feared a life without Him. Sensing their troubled hearts, Jesus reached out to comfort His disciples and gently encouraged them to continue His divine work. Jesus offered these loving words to His disciples, "My peace I give to you...," to serve as inspiration to all believers in His word.
The comforting image of Jesus delivering these words is brought to life in stunning three-dimensional form, with every detail meticulously captured in cold-cast porcelain, lovingly hand painted and then complemented by a magnificent halo containing genuine Roman glass. As the perfect finishing touch, the sculpture is mounted on a handsome wooden base, bearing the moving Bible passage.
11 ¼" (28.5cm) tall.