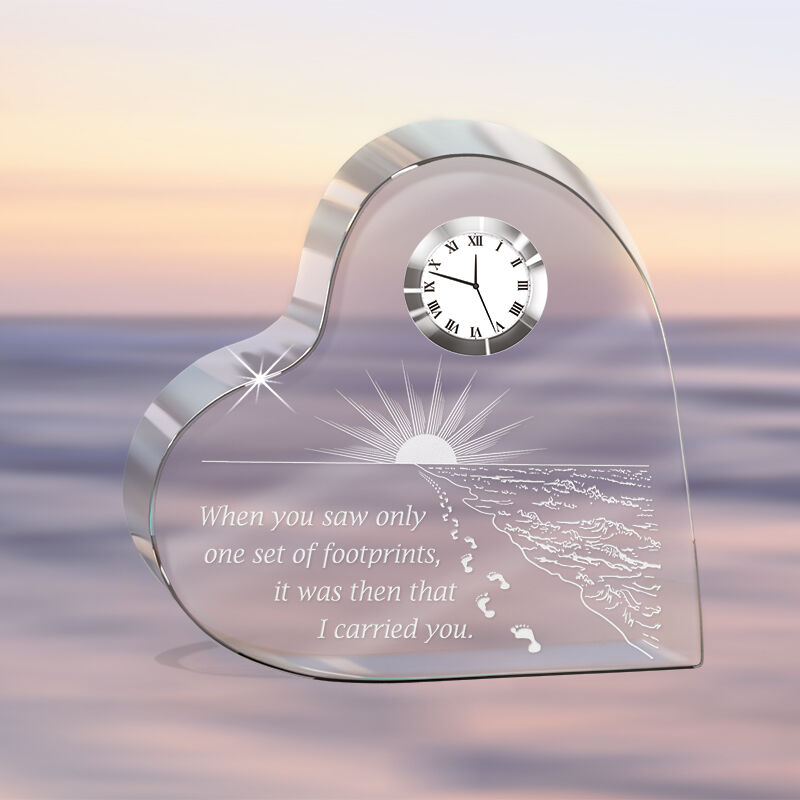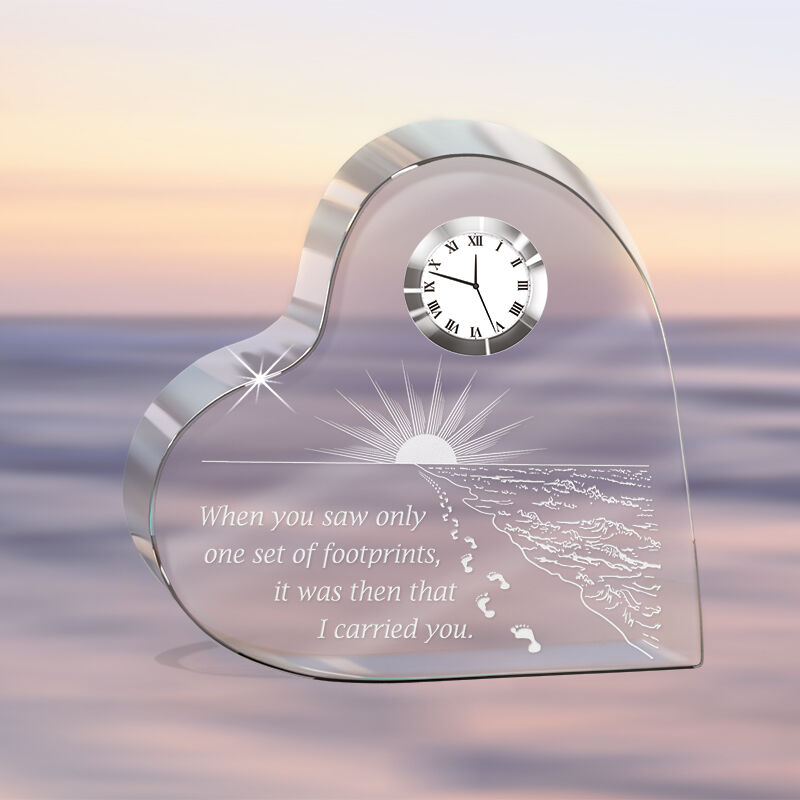 Of all the world's inspirational poems, few have the impact of "Footprints in the Sand", telling the story of a person's journey through life and the Lord's guidance along the way. Now there is a beautiful clock that reminds you of His love and compassion.
The heart-shaped design will surely catch the eye. But its true beauty comes from its meaningful etching: a trail of footprints beside crashing waves leads to a brilliant sunset. The poem's final lines are elegantly engraved beneath the horizon: "When you saw only one set of footprints, it was then that I carried you." The clock itself features a precision quartz movement to ensure accuracy throughout the day. (Battery is included).
Size is 4" x 4" x 1".