The World War II Campaign Stars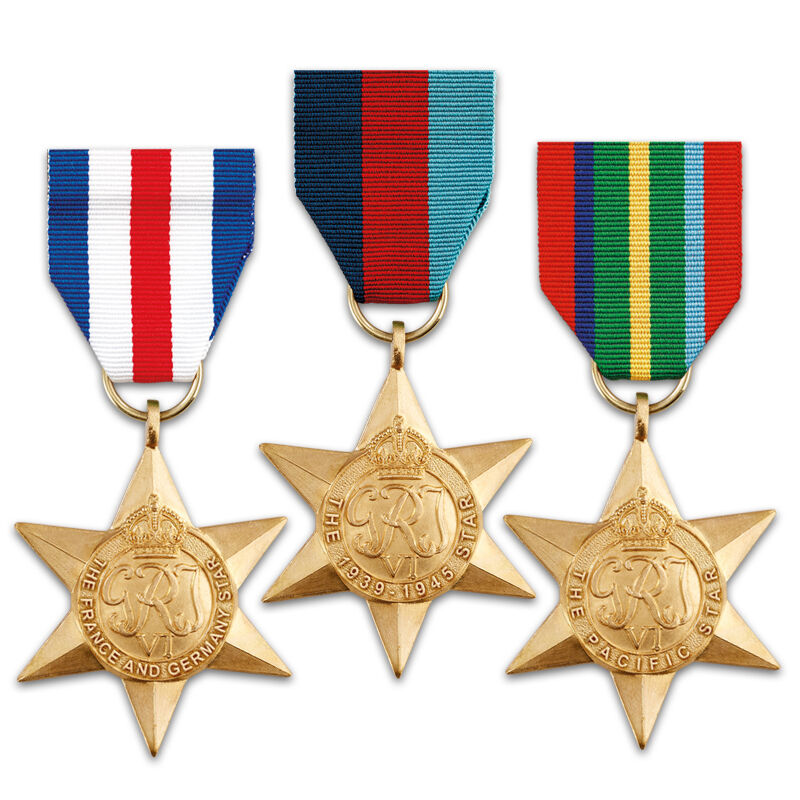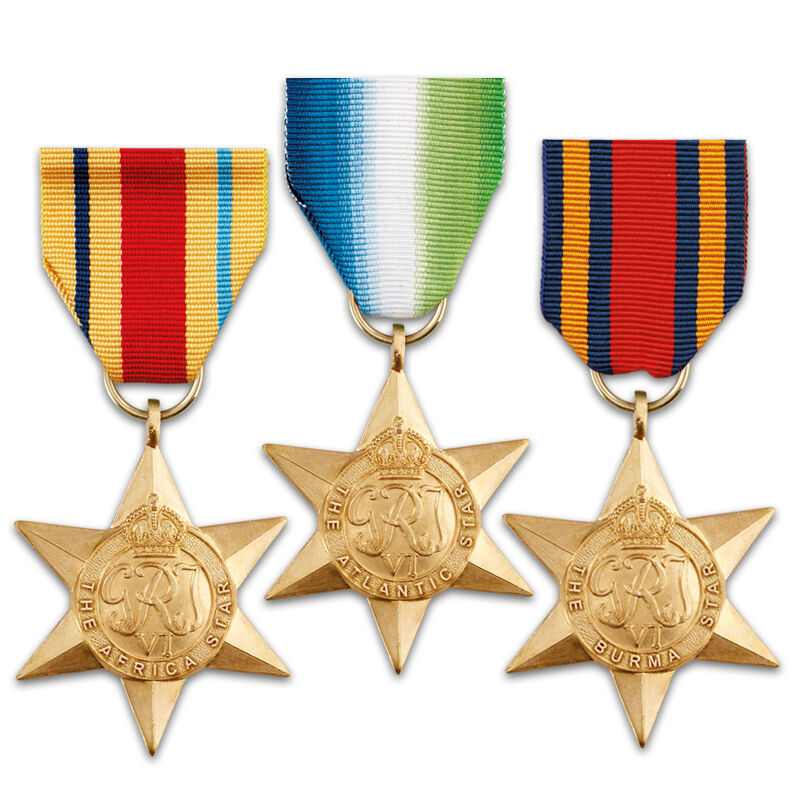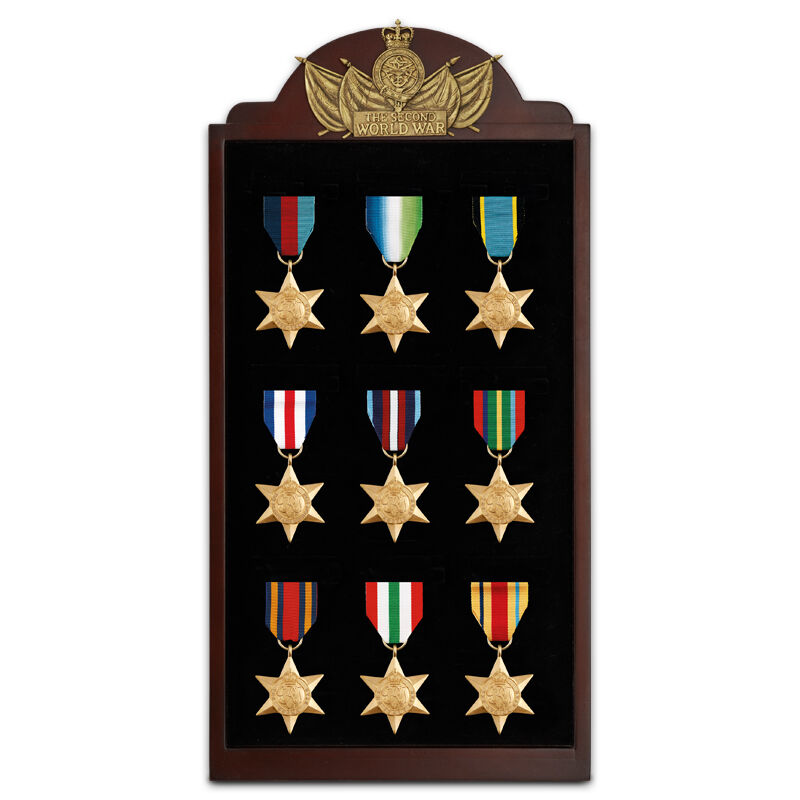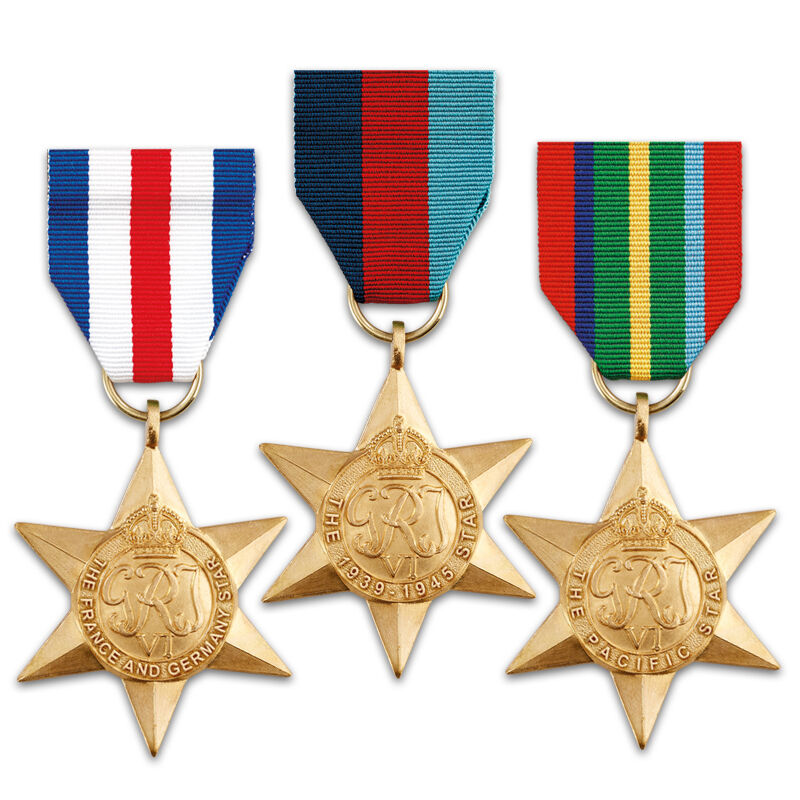 In stock. Ships in 3-4 business days.
£29.95
per medal
First and last deliveries will contain one medal. Other shipments will contain two medals.
The end of the Second World War brought to a close seven long years of conflict. A grateful nation turned its attention to recognising the brave servicemen and women who served our country. Believed to have been designed by King George VI himself, they are proud symbols of our military's sacrifices and achievements.
Includes all the Campaign Stars issued after the War: the 1939-1945 Star, Atlantic Star, Pacific Star, Burma Star, Italy Star, Africa Star, Air Crew Europe Star, France & Germany Star and the Arctic Star.
Each six-pointed star has a circular centre with the GRI/VI royal cypher monogram, surmounted with a crown and inscribed with the name of the campaign.
Each medal is presented with its own special ribbon.
Made by Firmin & Sons, an official supplier to Her Majesty's Armed Forces, using traditional skills handed down over three hundred years of military medal and insignia manufacturing.
Showcased in a specially-designed frame, complete with a special motif representing the branches of the Armed Forces – Army, Royal Navy, and Royal Air Force – and the Merchant Navy. Yours for the same price as a medal.
Along with each medal, you will receive a fact card giving you fascinating details about the medal and the campaigns for which it was awarded for.