The Defender – The British Expeditionary Force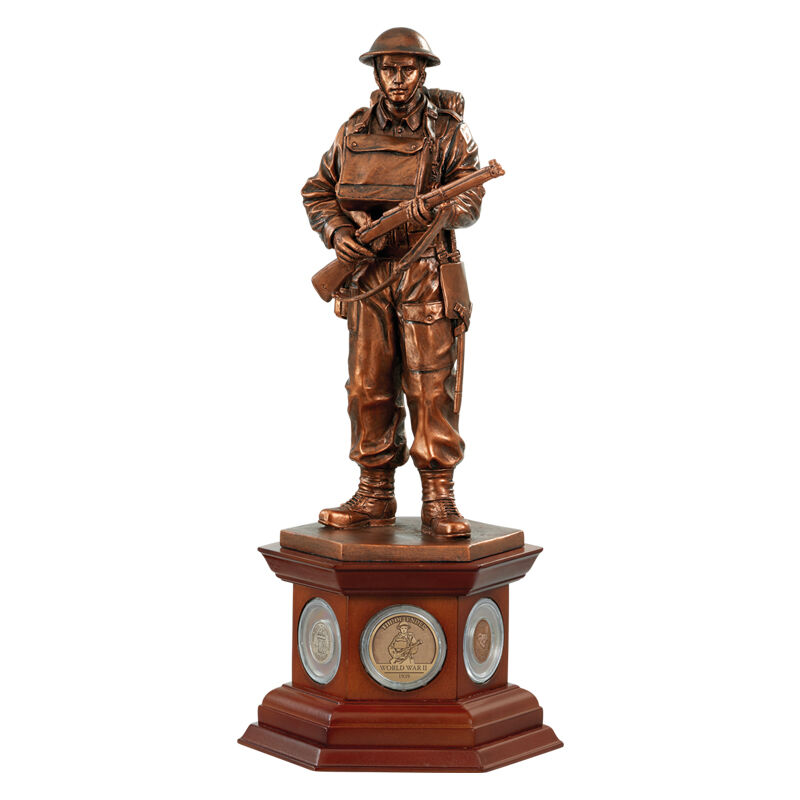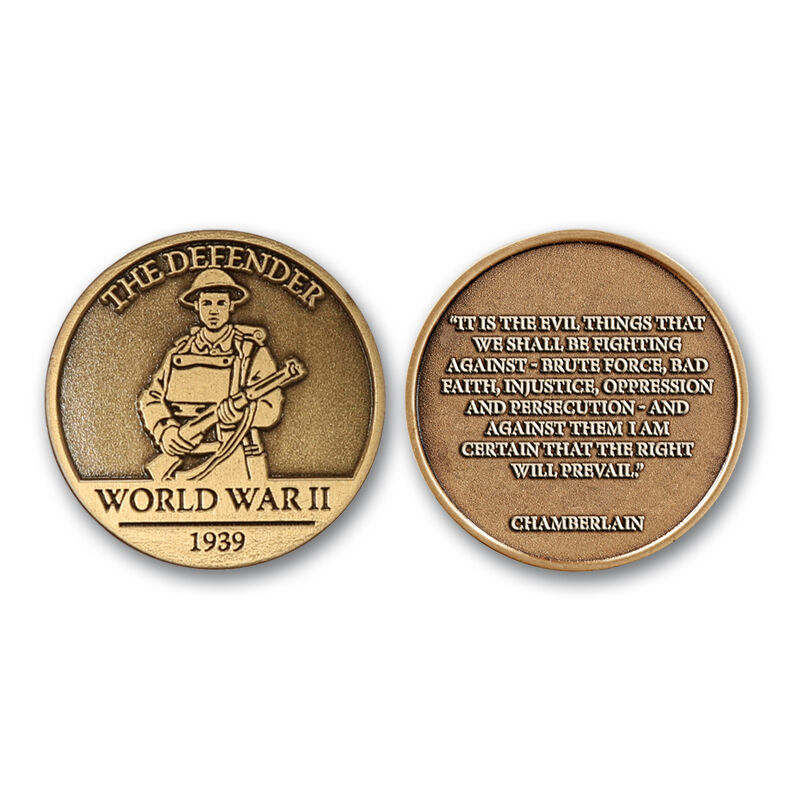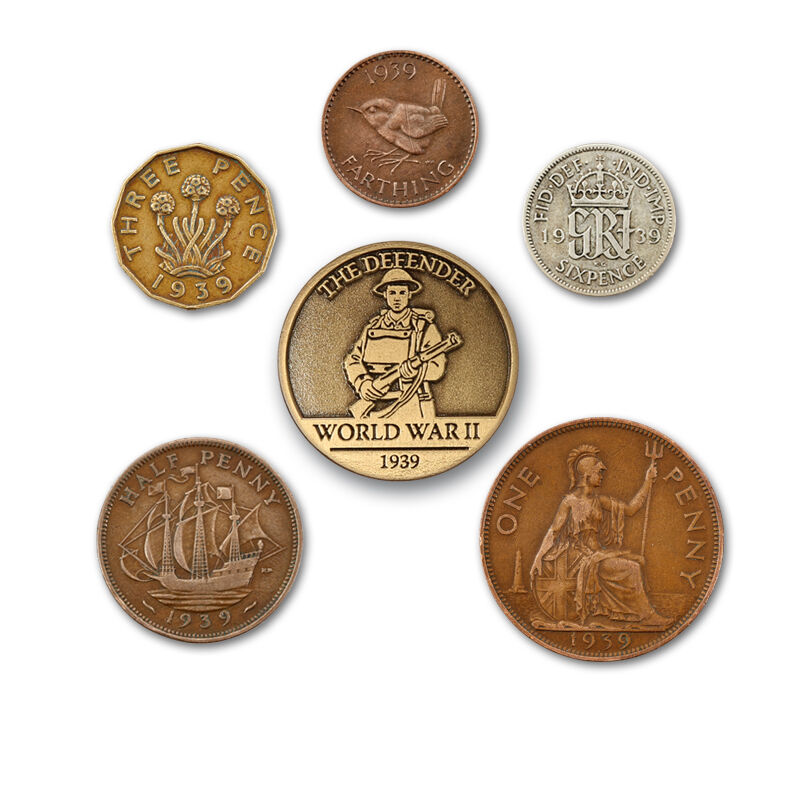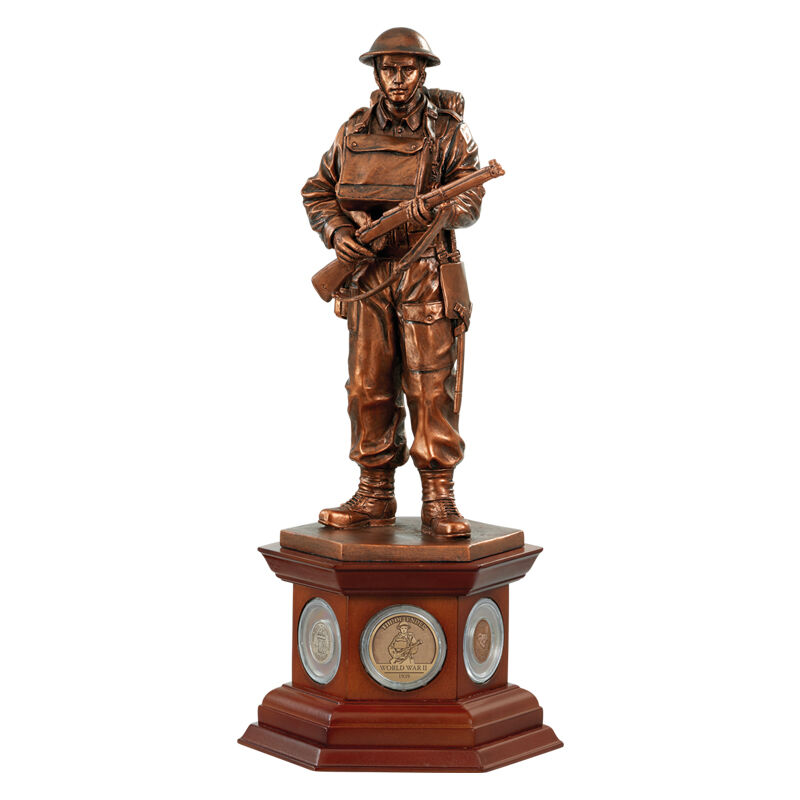 The British Expeditionary Force had been established in 1938 in response to Germany's annexation of Austria. Within a few days of Britain declaring war on Germany on 1st September 1939, the B.E.F. began moving to mainland Europe and by the end of the month 152,000 soldiers, 21,424 vehicles and 37,000 tons of ammunition had been deployed across the Channel.To honour those who were among the first to enter the fray, Danbury Mint is proud to present… The Defender.
Using expert guidance from our military historian, our craftsmen have successfully captured every detail. Prepared for action, the soldier is wearing his B.E.F. battle dress, gripping his Lee Enfield rifle and carrying all his equipment, including his respirator bag, water bottle carrier and ammunition pouches.
Genuine coins from 1939, including a farthing, halfpenny, penny, threepence and silver sixpence.
A specially-crafted hexagonal wooden base.
An exclusive commemorative medal. In raised relief on the front, a depiction of a British Tommy ready for battle. The reverse features the words of Neville Chamberlain's announcing to the nation that we were at war with Germany.