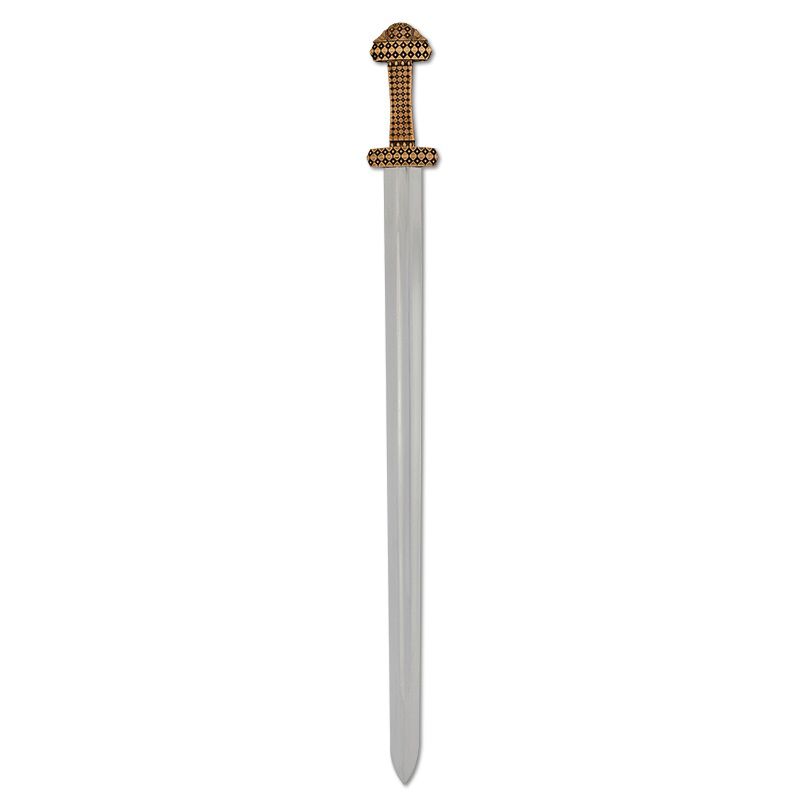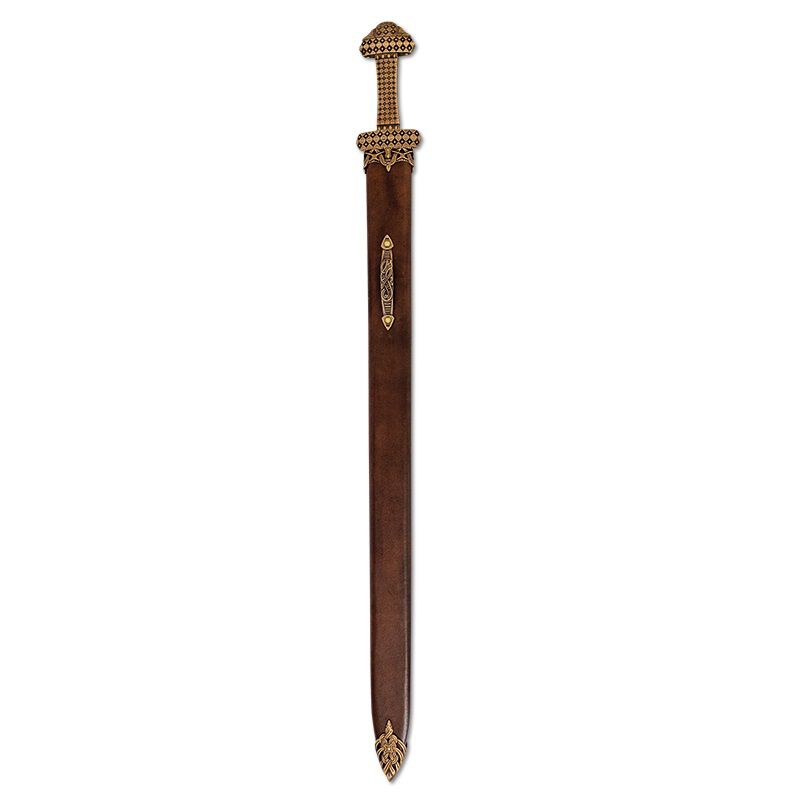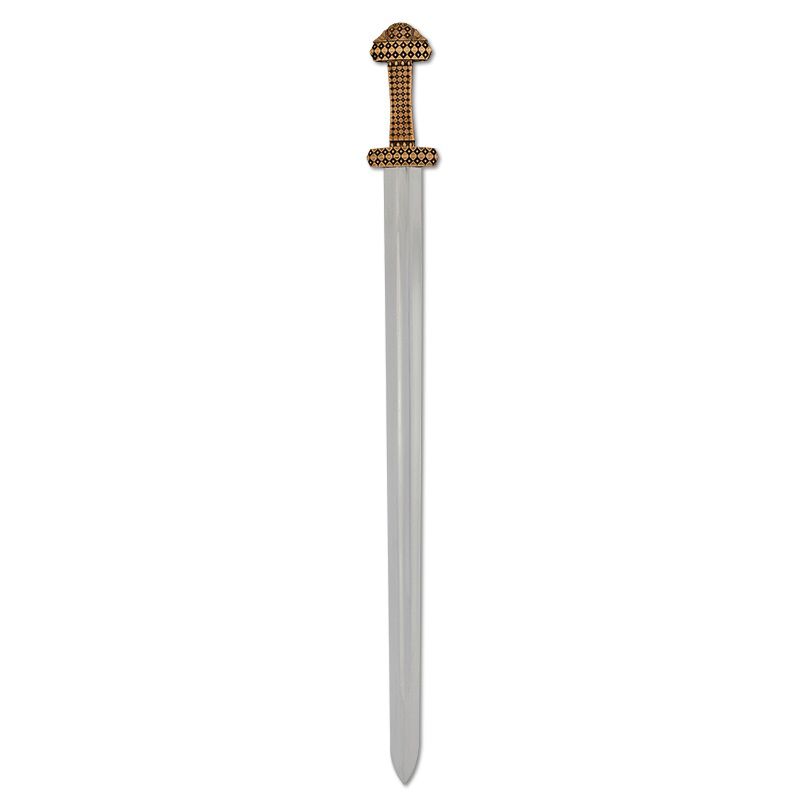 Based on the original displayed in the Museum of Cultural History in Oslo, this Norse Viking Sword is typical of those wielded by Viking warriors of the ninth and tenth centuries. The ornately crafted hilt signifies a high-status of the original wielder.
The hilt fittings have been cast in bronze and mounted using the traditional method of construction; riveting a cap over the pommel base.
The leather bound wooden scabbard is decorated with bronze "knot-work" fittings of Norse origin.
The Norse Viking Sword is for display purposes only.
37 ¾" long.