Puppy Bath Time Pug Figurine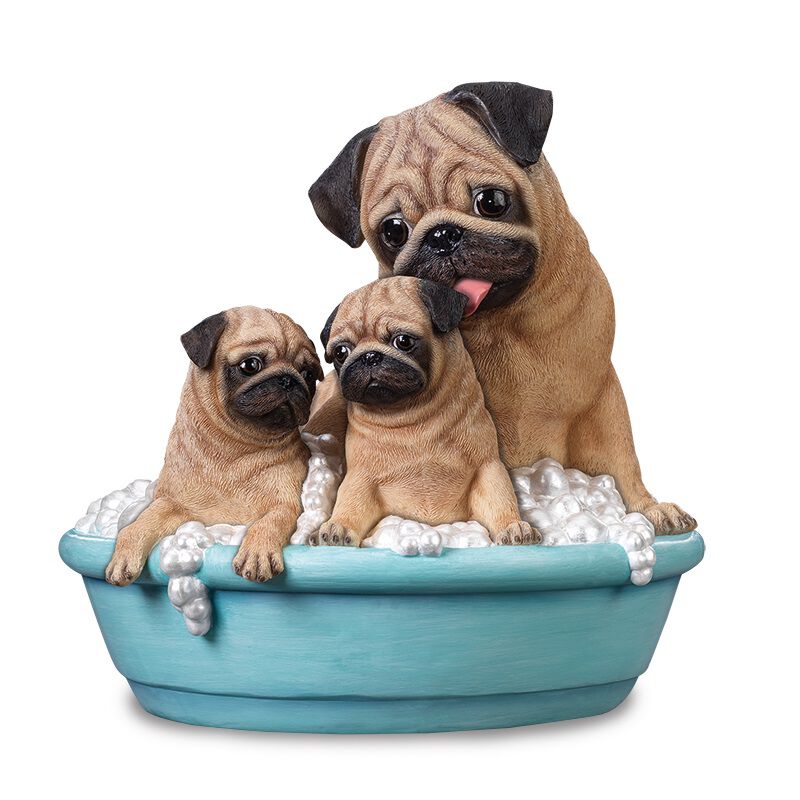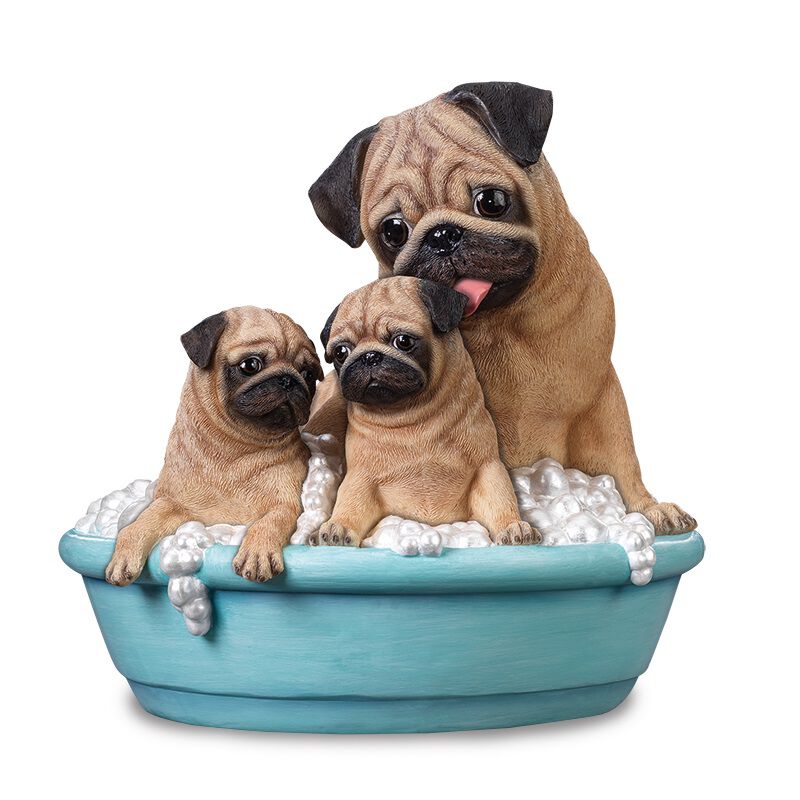 A remarkably lifelike sculpture of a pug family turning bath time into some good clean fun. Expertly sculpted to capture the innocent, playful spirit and gentle nature of this sweet pug family.
Each sculpture is meticulously crafted of cold-cast porcelain and individually hand painted in authentic colours including the subtle hues of the Pugs' fur, their distinctive faces, floppy ears and shiny noses. A must-have for any Pug enthusiast!
9" high by 9" long.
Item #:UK-PBTPF