Mary Tourtel's Rupert Bear by Steiff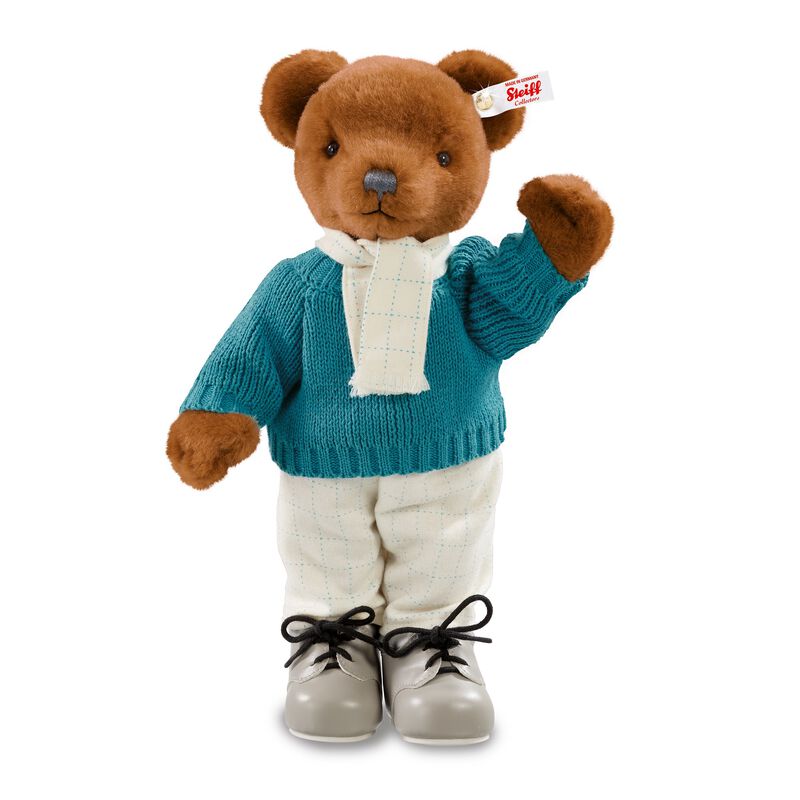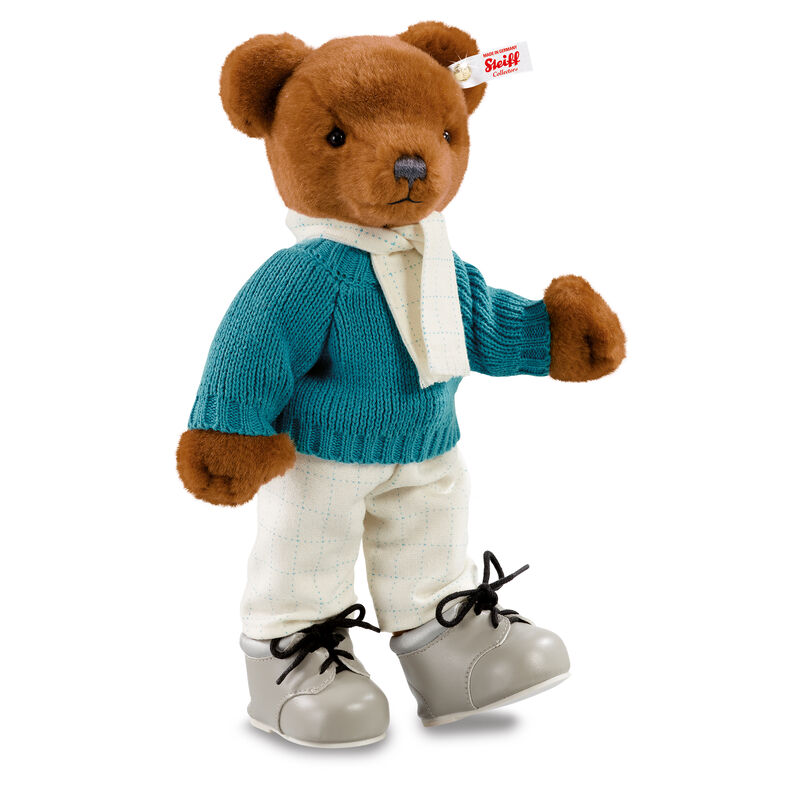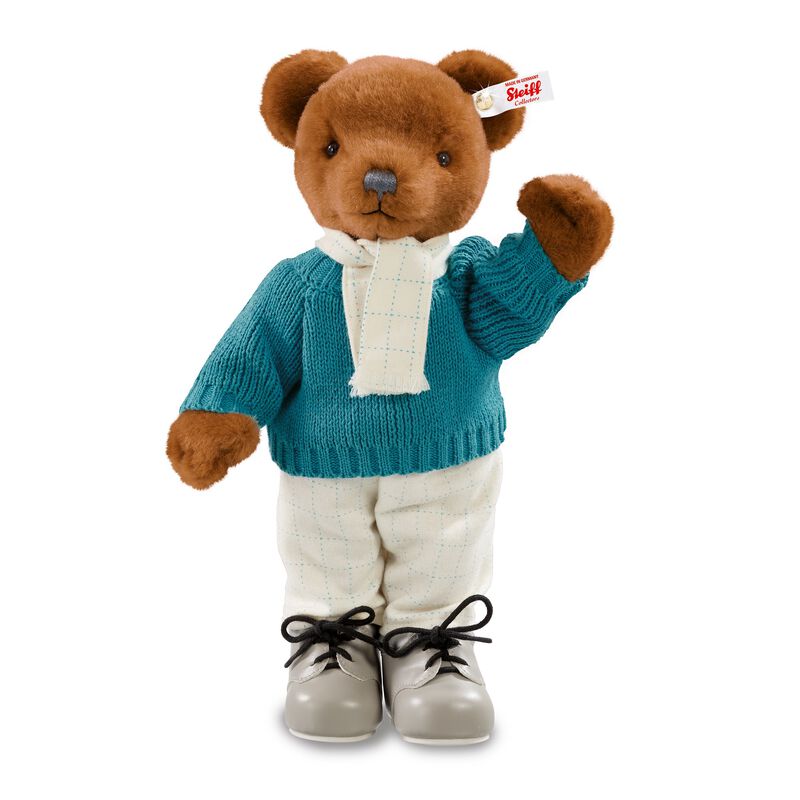 In 1920, Daily Express sub-editor Herbert Tourtel was asked to produce a comic strip to compete with the Daily Mail's Teddy Tail. His wife, Mary Tourtel, an accomplished illustrator came up with 'The Little Lost Bear' - who we know to this day as 'Rupert'
Initially, Mary created Rupert to look more like a real bear with brown fur and a lumbering gait. The colour of his clothes were different too – cream and blue – rather than the now iconic red and yellow. Yet, his style was unmistakable – checked trousers, a matching scarf, woolly jumper and, of course, smart lace-up shoes.
Now, for the very first time, Steiff - the inventors of the teddy have created Rupert in his original cream and blue outfit as an exclusive limited-edition collectable especially for Danbury Mint. His gorgeous chocolate-brown fur is gloriously soft to the touch. His bright boot-button eyes sparkle with joy and his friendly expression has been perfectly hand-stitched.
Naturally, you'll find the famous golden button in Rupert's right ear – your guarantee that he's been hand-made by Steiff – makers of the world's most luxurious bears.
Not only is he available exclusively from Danbury Mint, but only 1,921 pieces can ever be produced – honouring the date of his very first appearance in colour.
Actual size is 11" (28cm) standing.
RUPERT BEAR © & TM Express Newspapers & DreamWorks Distribution Limited. All rights reserved.