The 2021 Early Issue Australian Silver Dollar Set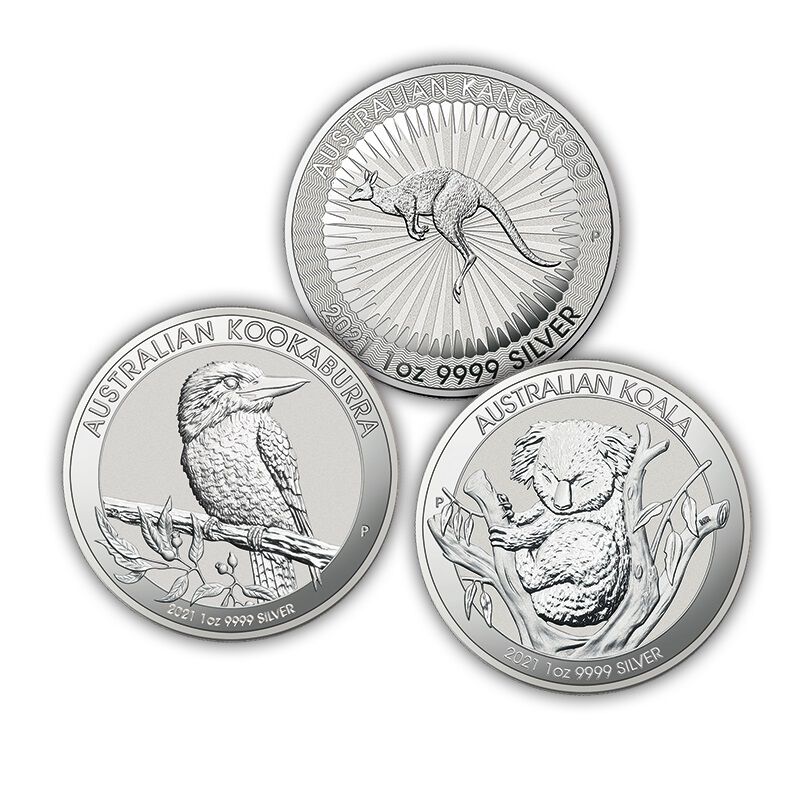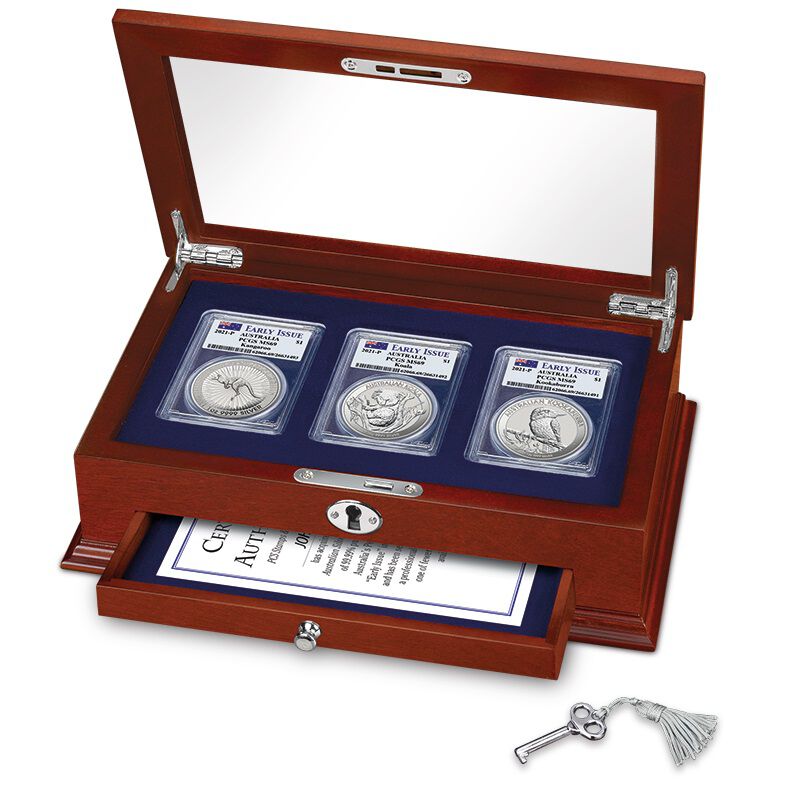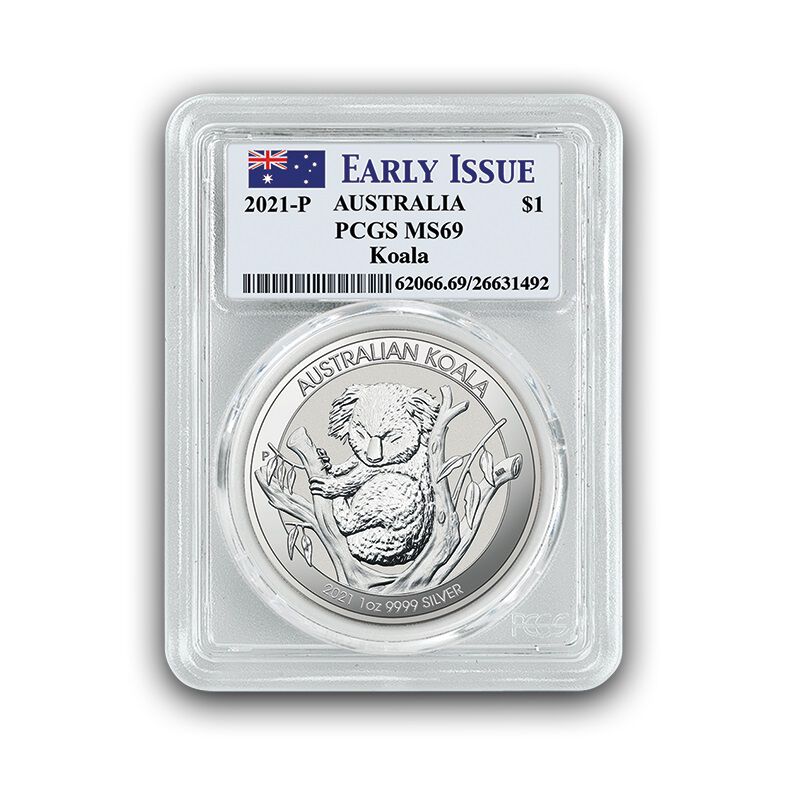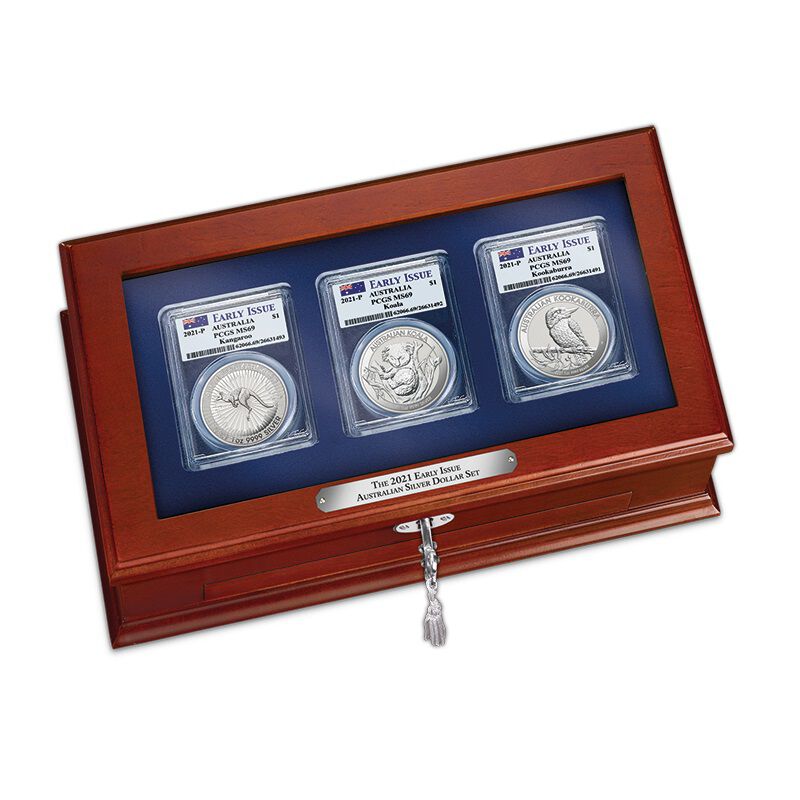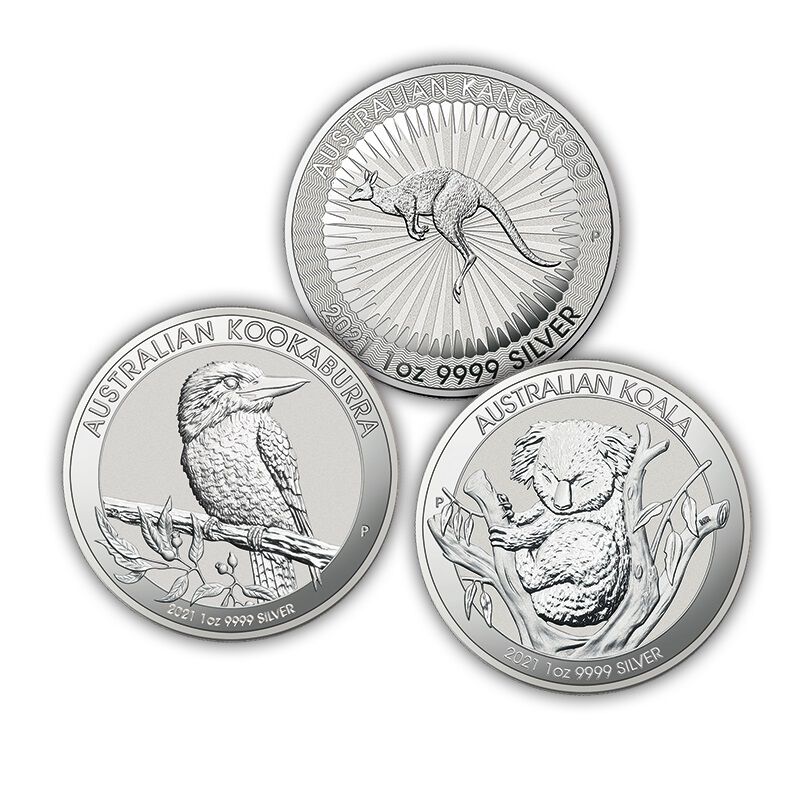 In stock. Ships in 3-4 business days.
£124
per coin
You will receive one coin every two months.
Here are three of the world's most popular silver bullion coins…
• A complete set of Australia's silver bullion coins – Kangaroo, Koala and Kookaburra –
struck by the Australia's Perth Mint each in one troy ounce of 99.99% silver.
• The "Early Issue" label certifies that each coin was issued within the first 20 business days of its U.S. release date.
• Each is also certified by PCGS as near-flawless MS69, the penultimate grade possible.
• The coins' astounding 99.99% silver weight and purity — among the purest in the world — are guaranteed by the Australian government.
• FREE: The custom-crafted wooden Display Chest (measuring approximately 11½" x 6½" x 3") and a Certificate of Authenticity, which provides fascinating details about the history and design of your silver bullion coins, will be sent with the second shipment.

Available exclusively from Danbury Mint, with fewer than 120 complete sets available, The 2021 Early Issue Australian Silver Dollar Set forms a collectable of beauty, meaning and importance. This collection allows you the convenience of building it item-by-item with a gradual payment and shipment plan: Coins will be shipped at the rate of one every other month (three total shipments in this collection). You may pay for each coin in two monthly instalments.
Each beautiful silver dollar is protected in an archival-quality holder, so that you can examine the magnificent designs on both sides without fear of harm from dust, dirt or fingerprints.