The 2017 Early Issue Australian Kangaroo Silver Dollar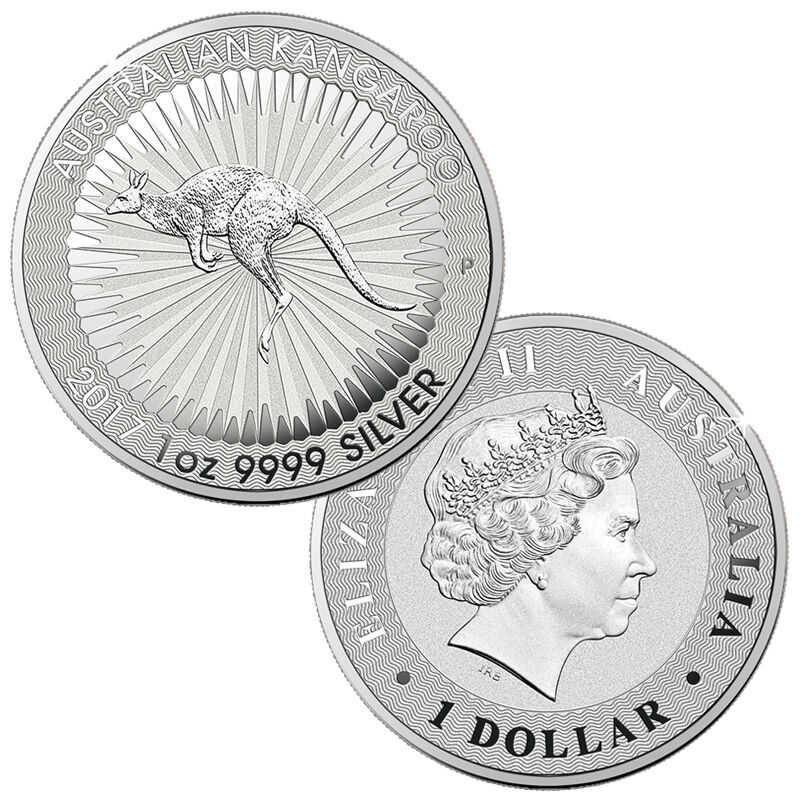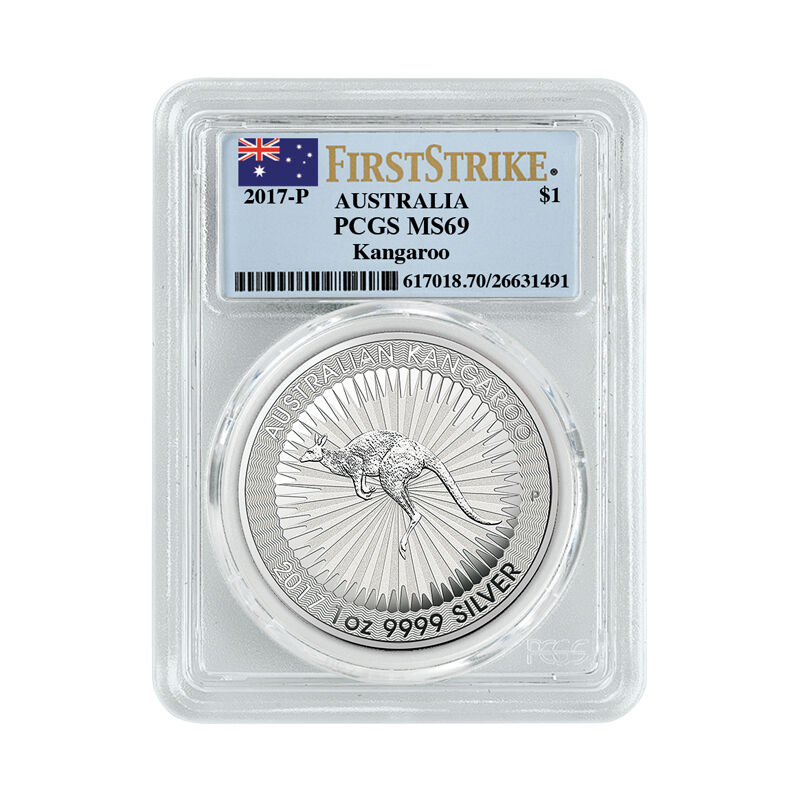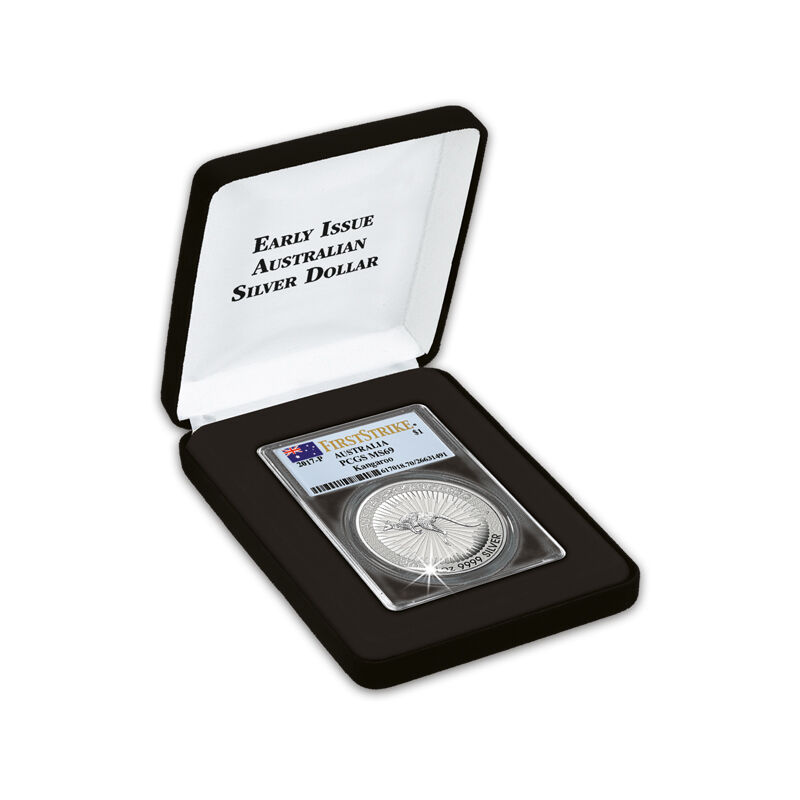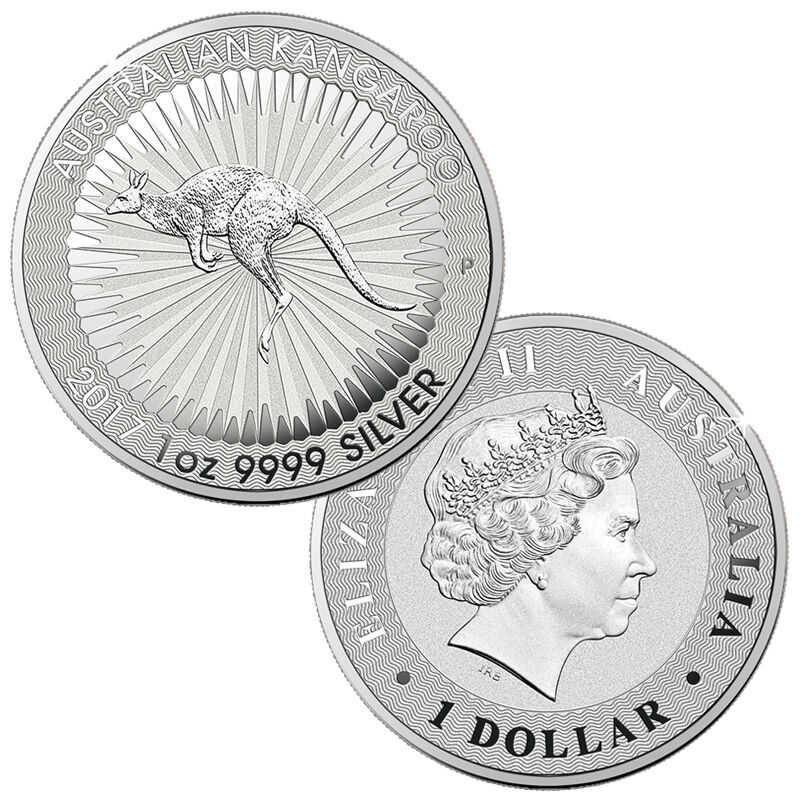 The Australian Kangaroo Silver Dollar is one of the world's purest silver dollars. A limited number of 2017 coins have been graded as
near-perfect MS69 condition
and are certified as coveted
"First Strike"
issues, meaning they were certified as having been released by the Perth Mint within the first 30 days of initial issue.Introducing…
The 2017 Early Issue Australian Kangaroo Silver Dollar
.
Each coin is graded as near-perfect uncirculated MS69. This is one of the highest grades for any coin, and just a fraction of all coins can ever achieve this distinction.
Your coin was certified as an official "First Strike" by leading independent coinauthority PCGS, meaning it was released by the Perth Mint within the first 30 days of its initial issue – a rare combination that few collectors will ever have the chance to own.
The front of the Australian Kangaroo Silver Dollar features a likeness of Queen Elizabeth II and the stated face value of "1 Dollar."
The back features Australia's largest marsupial, which is a symbol of the nation, and guarantees remarkable 99.99% silver purity.
You will also receive a custom Display Case with a luxurious black leather-like exterior. A Certificate of Authenticity containing fascinating details about your Australian Kangaroo Silver Dollar is also included.
Coin is 1½" in diameter. Display case is 4½ x 3¾.