Brilliant Uncirculated Canadian Silver Dollars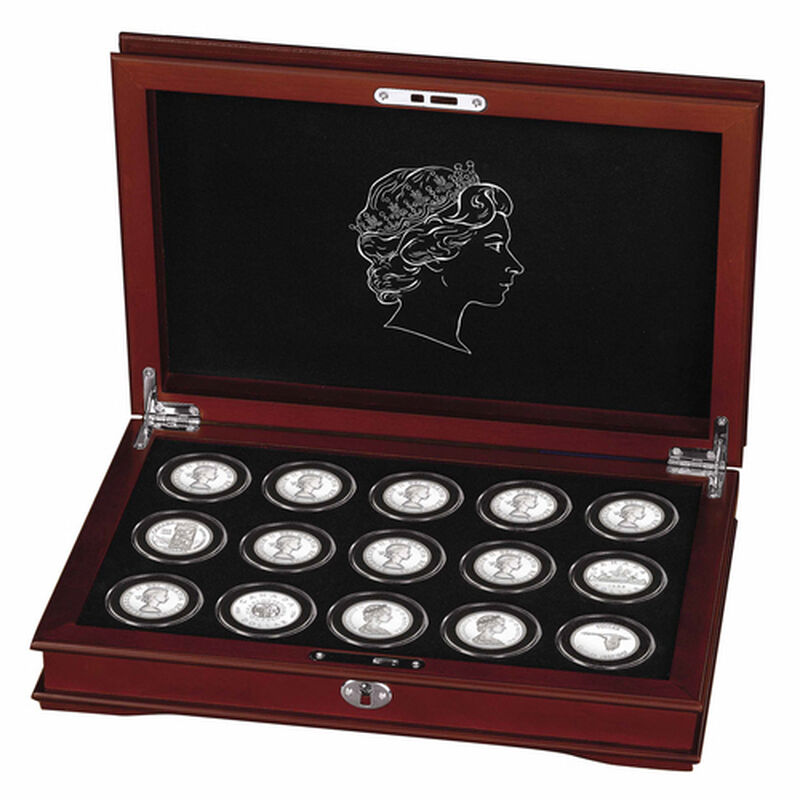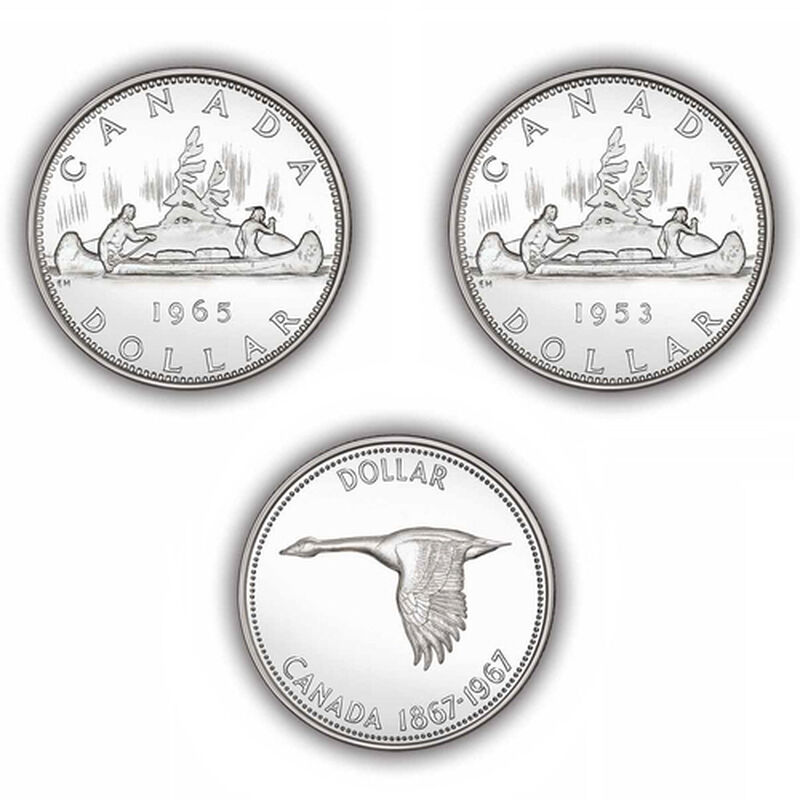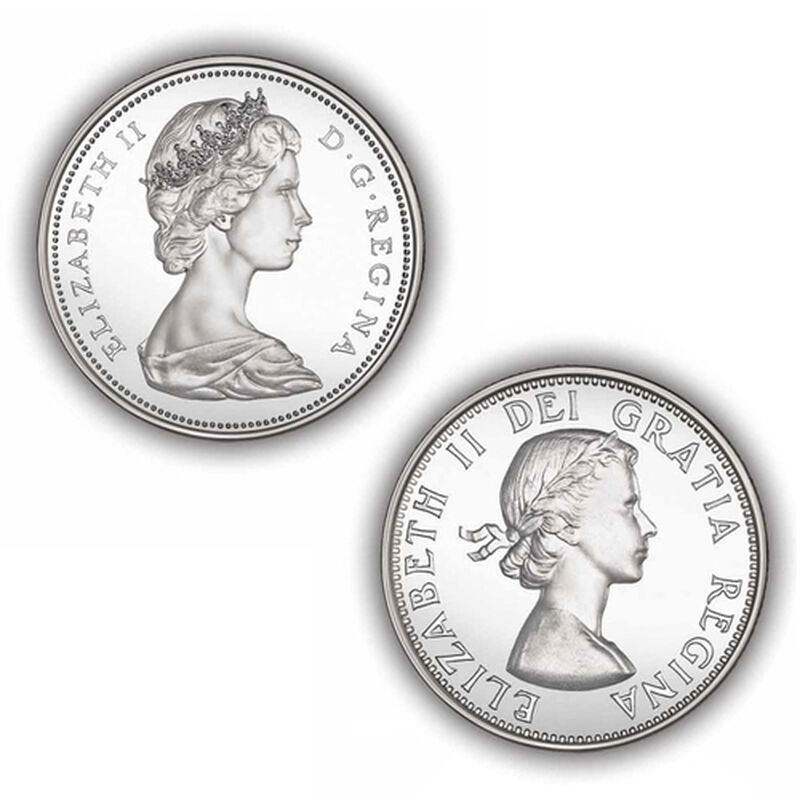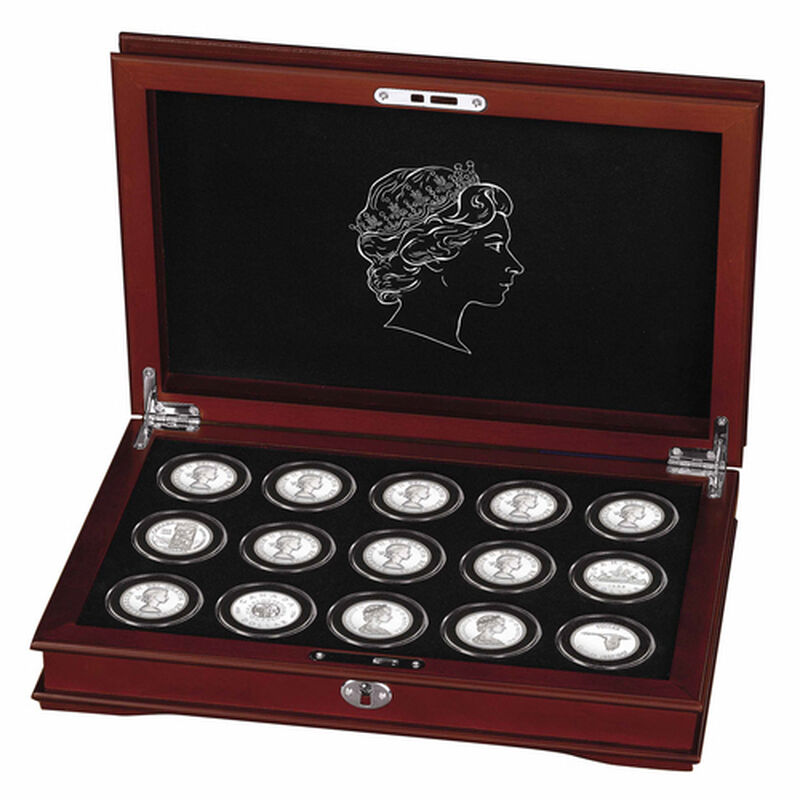 The ties between Canada and Great Britain are strong. There is nowhere this is more apparent than on the Canadian coinage. In 1953 Canada commemorated young Elizabeth II's ascension to the throne with the first of 15 historic Queen Elizabeth II silver dollars. Minted in much smaller quantities than most U.S. silver dollars, these 80% silver coins are extremely hard to find in brilliant uncirculated condition, especially in a complete date set. This collection of 15 Queen Elizabeth II silver dollars:
Contains 0.6 troy ounces of silver in each coin, the entire collection weighing in at three-quarters of a troy pound of the precious metal!
Includes all six design variations, an unbroken series from the exquisite 1953 issue until 1967, after which all silver was removed from QEII dollar coins.
Is presented in brilliant uncirculated condition, sealed in crystal-clear holders allowing worry-free viewing of every detail on front and back.
Included at no additional charge:
A custom-crafted wooden Display Chest, measuring 3 x 14 x 10, which will be sent with your third shipment, together with a specially prepared Collector's Guide that provides fascinating and insightful details on the history of Canada's silver dollars and the reign of Elizabeth II.