The Winnie The Pooh Silver Proof Set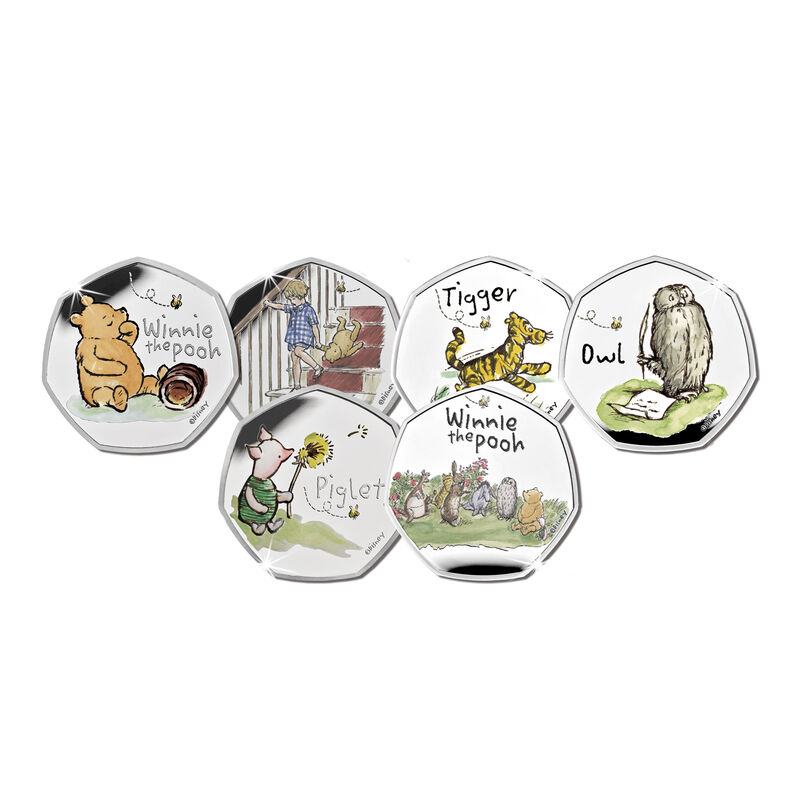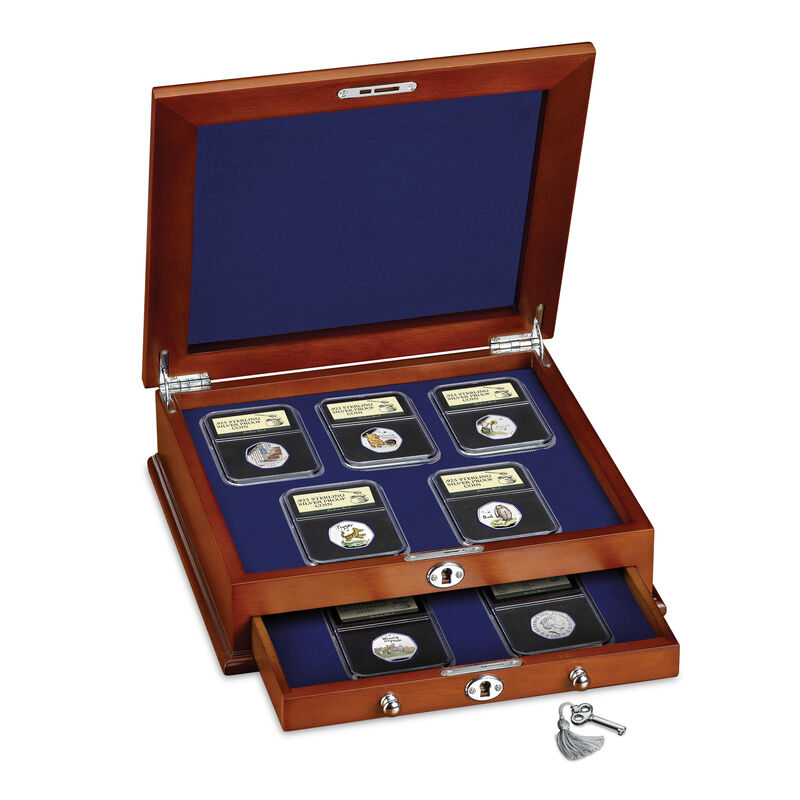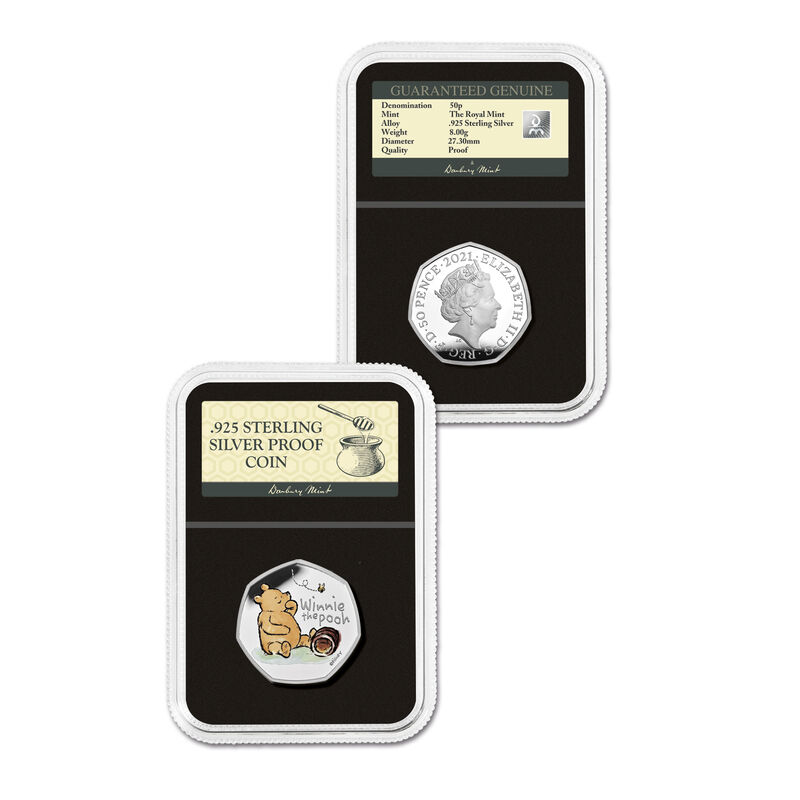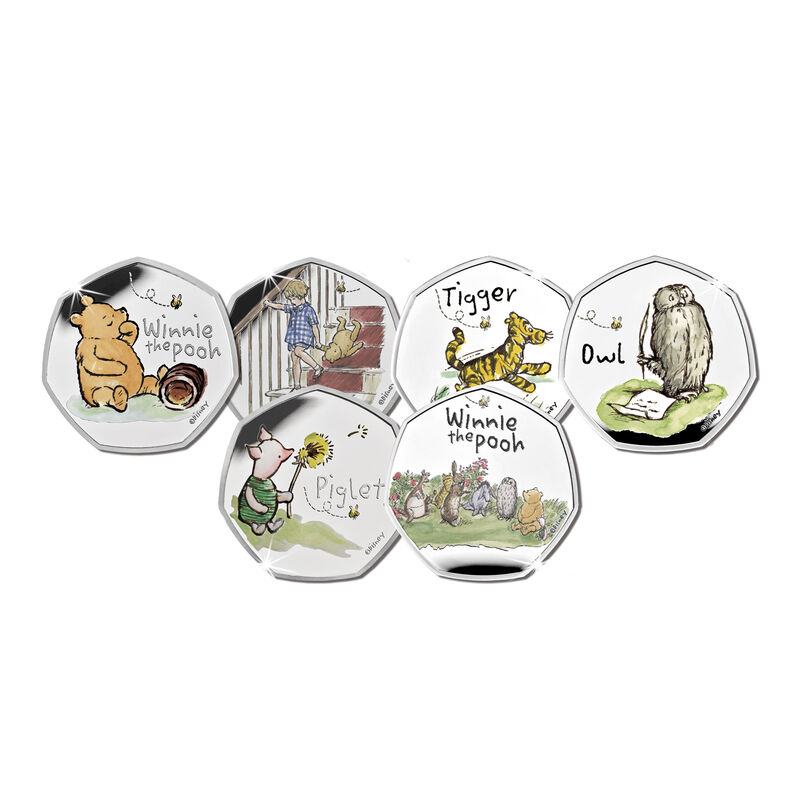 Almost 100 years ago, A.A. Milne's magical tales of Winnie the Pooh, Christopher Robin and the residents of Hundred Acre Wood were published. Soon, the 'silly old bear' – based on the favourite toy of Milne's son, Robin – became one of the most loved and recognised children's characters in the world.
So, when the Royal Mint announced they were releasing the first official Winnie the Pooh coins, there was widespread excitement from coin collectors and Pooh fans alike. Since their launch in 2020, they have been a sure-fire hit, expertly capturing the magic of the famous stories. Pooh and his friends are cast in miniature undertaking daring adventures and inevitably getting into mischief!
Now, Danbury Mint is proud to present…The Winnie the Pooh Silver Proof Set. See the lovable Pooh bear and many other characters from Milne's tales vividly brought to life on highly collectable 92.5% silver proof coins, struck and colourised by the world-famous Royal Mint. This collection guarantees you all the coins already issued by the Mint, as well as all future issues in the series, making it a complete collection – the collector's ideal.
Some key features of this magnificent collection include:
• 92.5% silver, dazzling proof standard – these coins have each been twice struck, and individually inspected, to guarantee an unrivalled detail and finish. They are then intricately decorated with vibrant colours, allowing you to admire E.H. Shepard's illustrations in all their glory.
• State-of-the-art preservation – using Danbury Mint's "Sealed for Good" technology, each coin is sonically sealed in an archival-quality case. This ensures no air or dust can tarnish your coins, ensuring worry-free viewing for years to come.
• Free wooden display chest – this incredible collection is housed in a deluxe wooden display chest. This crystal-clear display allows you to admire each coin – and its intricate design – in all its glory and is sent at no extra cost with your second shipment.