The Robin Hood .999 Silver Bullion Collection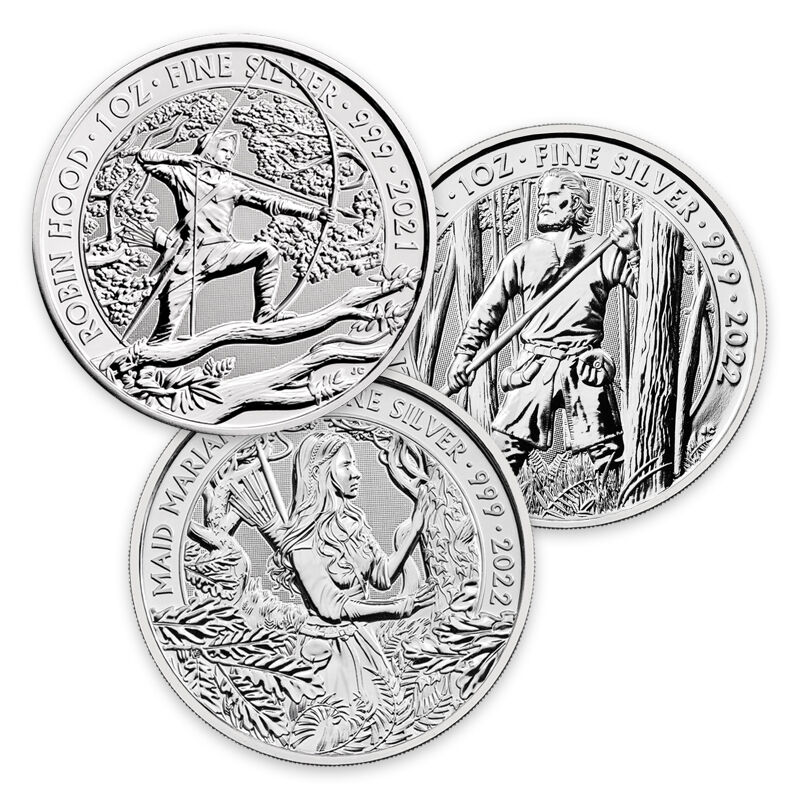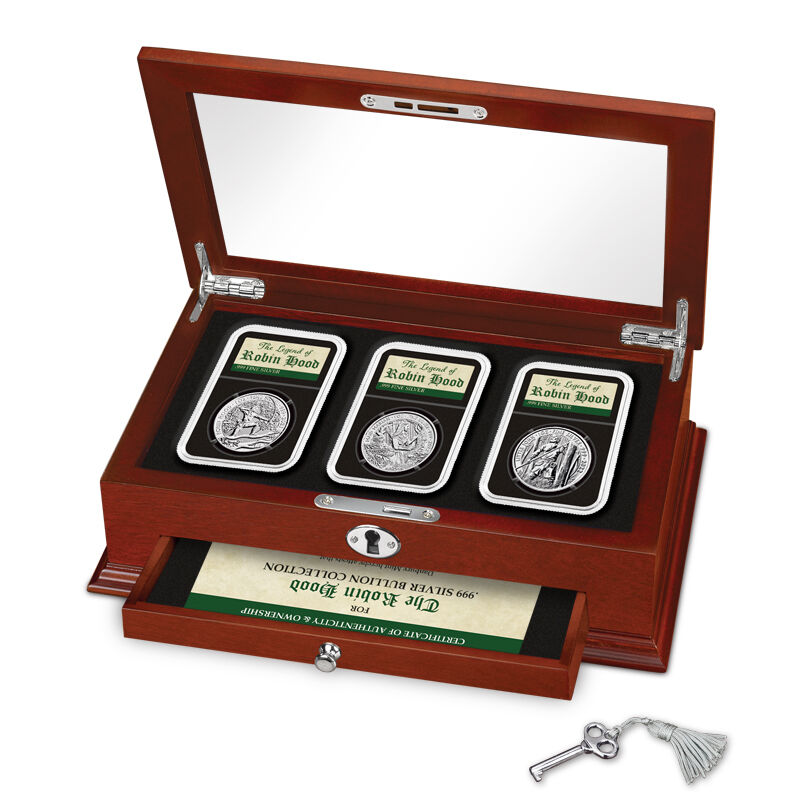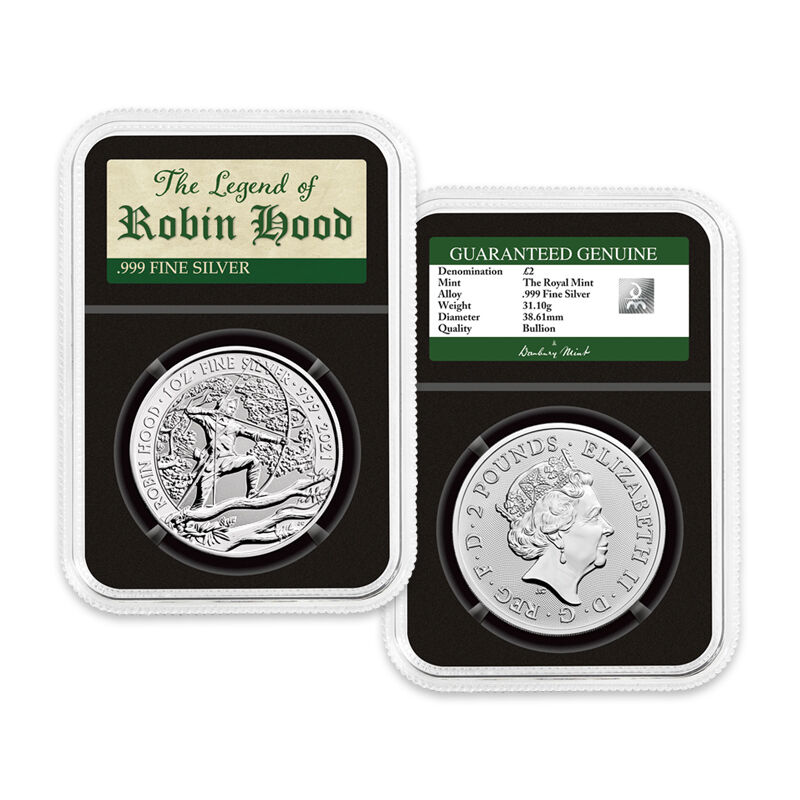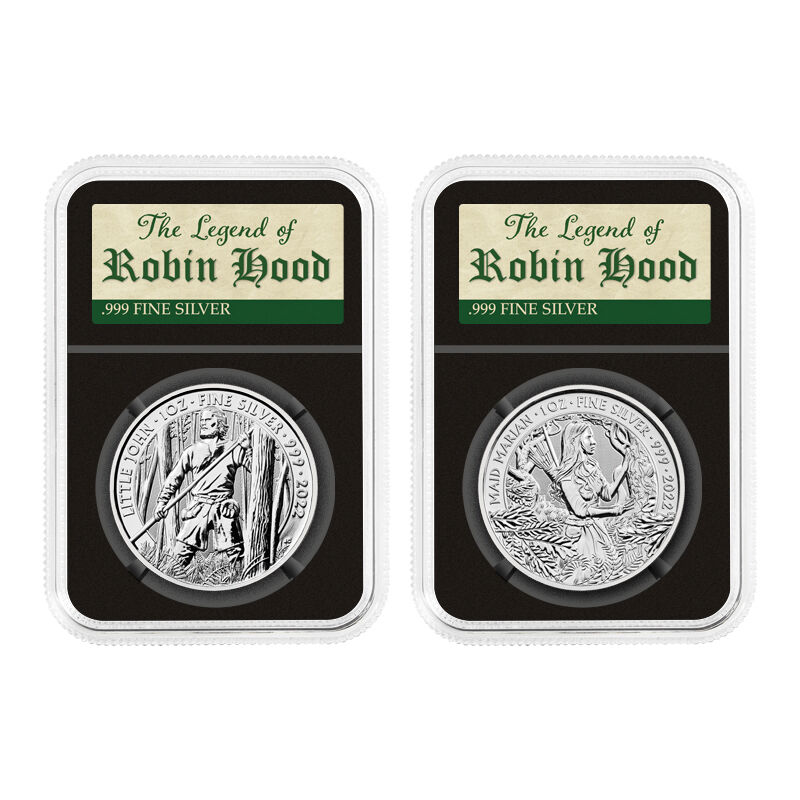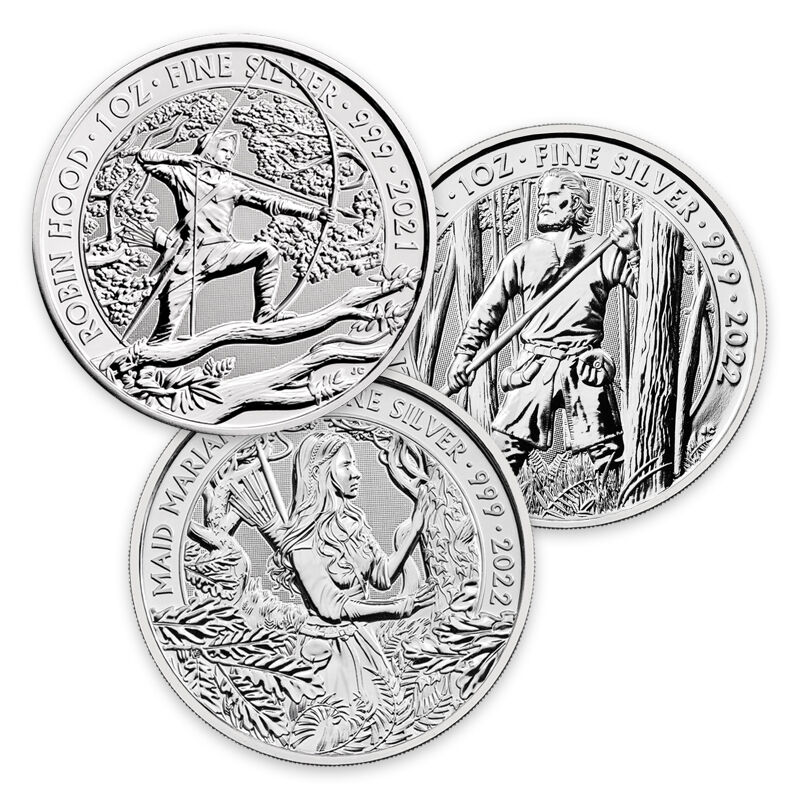 A free man forced to become an outlaw, Robin Hood is undoubtedly one of Britain's best-known folk heroes. Together with his loyal band of Merry Men, the legendary resident of Sherwood Forest used his extraordinary wit and archery skills to foil the plans of Prince John and the Sheriff of Nottingham.
To celebrate this enduring English folk hero, the Royal Mint has released a stunning 1oz silver bullion coin featuring the famous outlaw. They have also announced the release of two further coins celebrating Robin's story, featuring the courageous Maid Marian and the steadfast Little John, who were at Robin's side during his daring adventures.
Each coin in the collection has been struck to the Royal Mint's silver bullion standard and contains 1oz of .999 silver. Not only that, using Danbury Mint's "Sealed for Good" technology, each coin is sonically sealed in an archival-quality case, similar to the ones used by the nation's premier coin grading companies.
You'll also receive a FREE wooden display chest along with your second coin. It features a silver-toned lock and key for added security and a sparkling glass top that allows you to easily admire your coins in all their glory.
Display measures 11½" wide x 6½" deep x 3" high.