The Queen Elizabeth II Platinum Jubilee Silver Coin Collection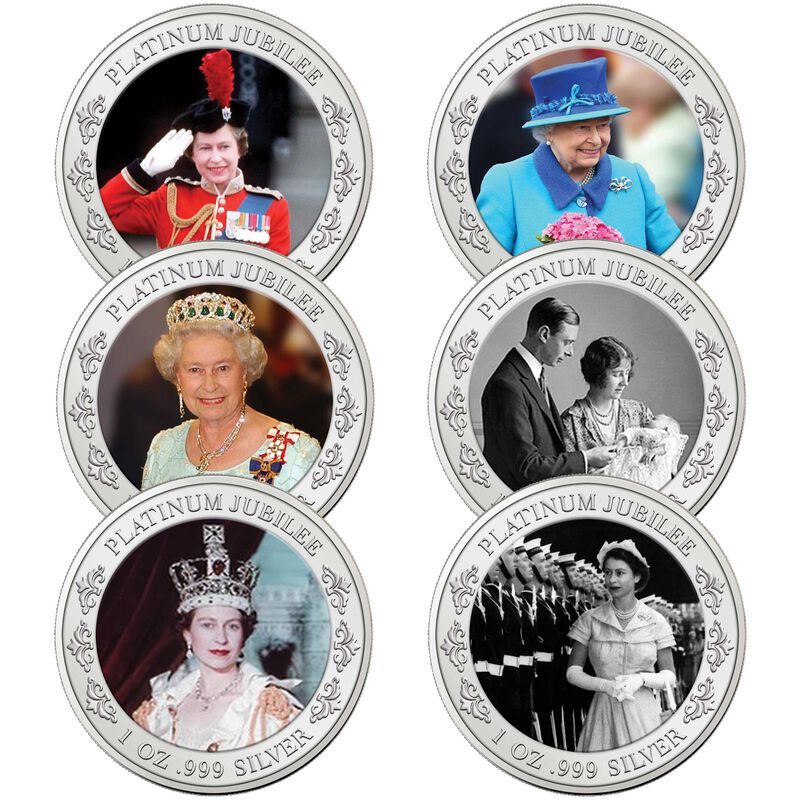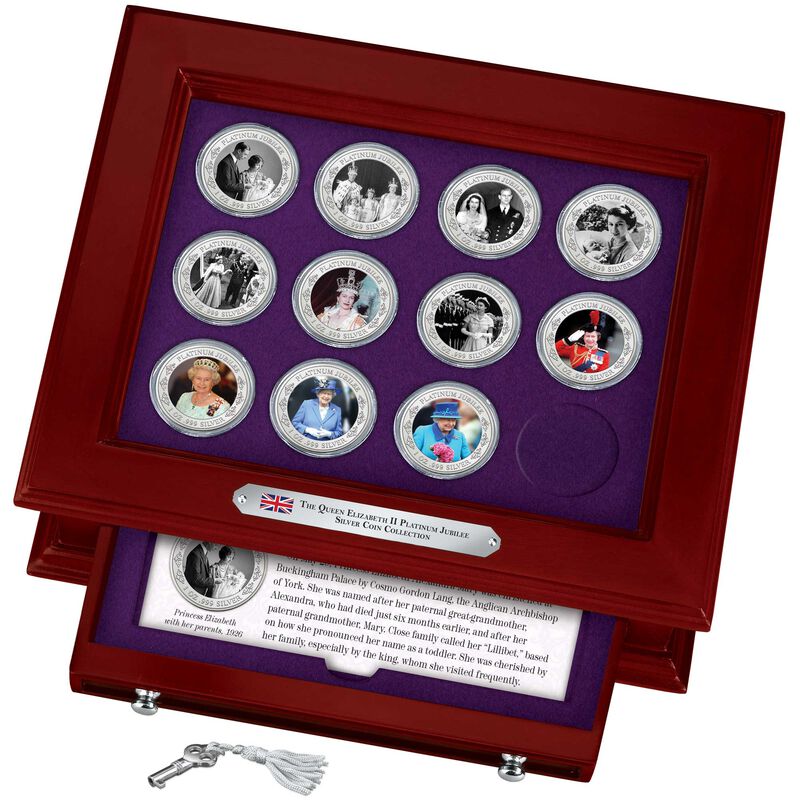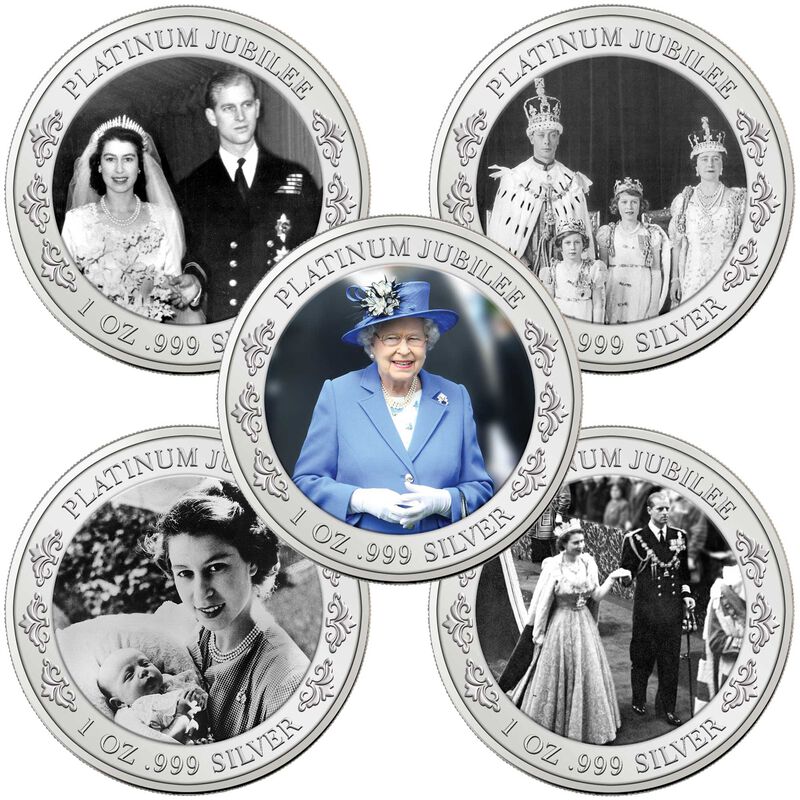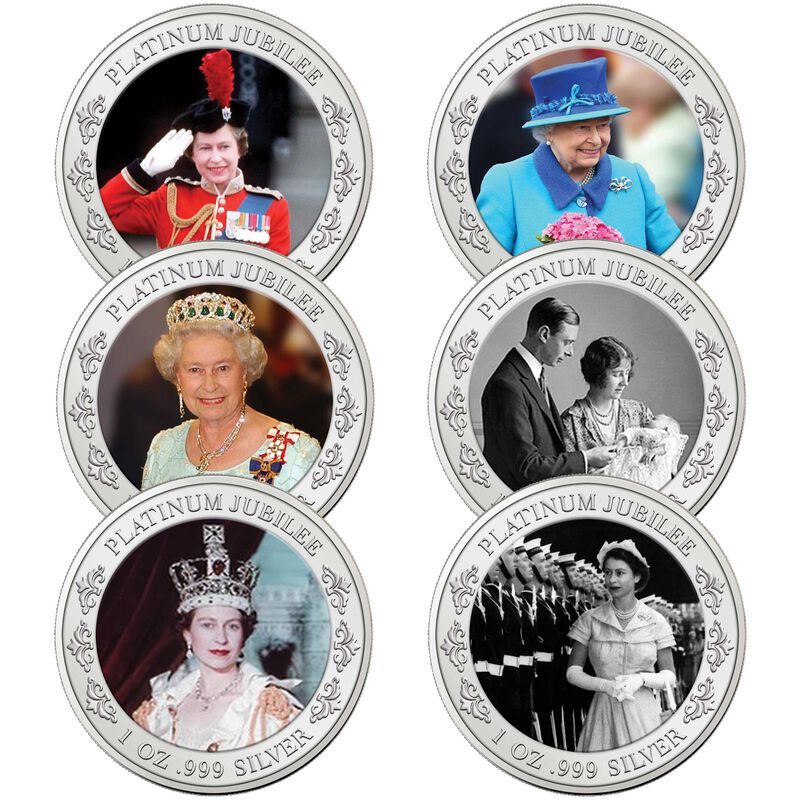 Official 99.9% silver coinage honouring Her Majesty's 70-year reign…
A groundbreaking collection of 12 official Platinum Jubilee coins, legal-tender commemoratives authorised by Niue, part of the Commonwealth.
The front of each coin bears the traditional portrait of Queen Elizabeth II, while the back is exquisitely colorised to honour the Queen at a key moment in her life.
Each coin is struck in one full troy ounce of pure silver; the complete collection contains one full troy pound of pure silver.
Each coin is official legal tender and is fully backed by the issuing nation's government; the back contains the guarantees of its silver purity and content.
Each coin comes with a Collector Card that contains fascinating narrative about the event in Queen Elizabeth II's life that is highlighted on the coin.
FREE: A Display Chest, included at no extra charge, sent with the fourth shipment.
Show Less
Show More
In stock. Ships in 4-7 business days.
Few people in history have been so universally admired and loved as Queen Elizabeth II. In early 2022, at the age of 95, Her Majesty celebrated the unprecedented 70th anniversary of her accession to the throne. Her Platinum Jubilee was a truly momentous and unique occasion…and it is only fitting that the festivities continue throughout the year and around the world! You can celebrate this historic milestone with a remarkable collection of twelve official Platinum Jubilee tributes in 99.9% pure silver. Authorised by Niue, part of the Commonwealth through its association with New Zealand, each of these coins have been beautifully colourised with events from the Queen's extraordinary life.
To protect their gleaming uncirculated condition and to preserve the historic images on the back, each Platinum Jubilee coin is encased in a crystal-clear holder — making it safe to examine the beautiful designs on both sides without fear of damage from dust, dirt and fingerprints. Also included with your fourth shipment at no additional charge is a deluxe glass-topped wooden Display Chest. Open or closed, it is the perfect way to showcase this heirloom collection for generations to come. What's more, each coin is accompanied by a Collector Card that provides key information about the event featured on the coin.
Display is 11" x 9 ½" 11".