The Queen's Reign Silver Proof Collection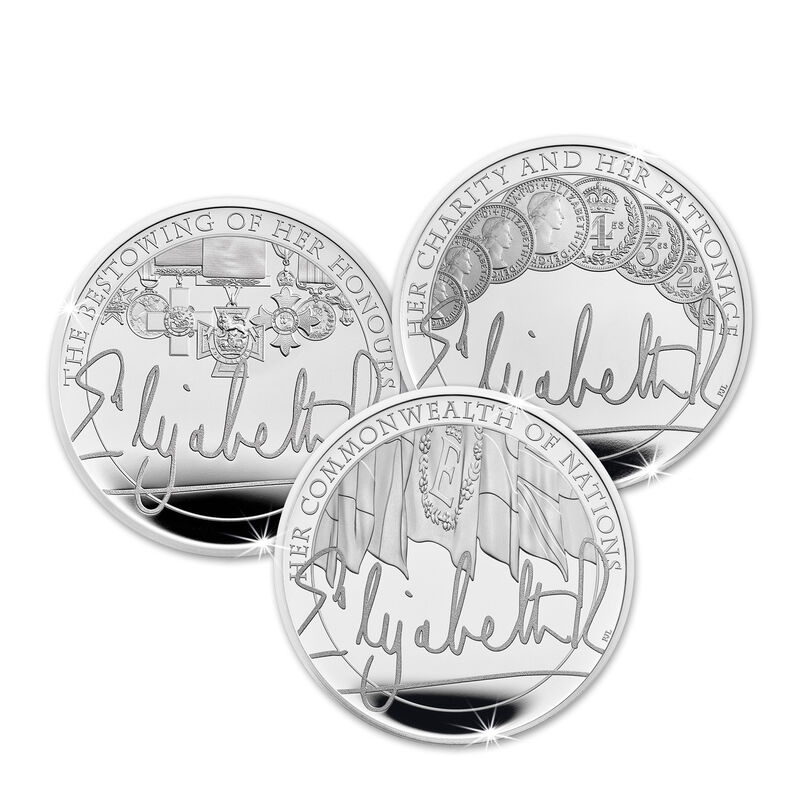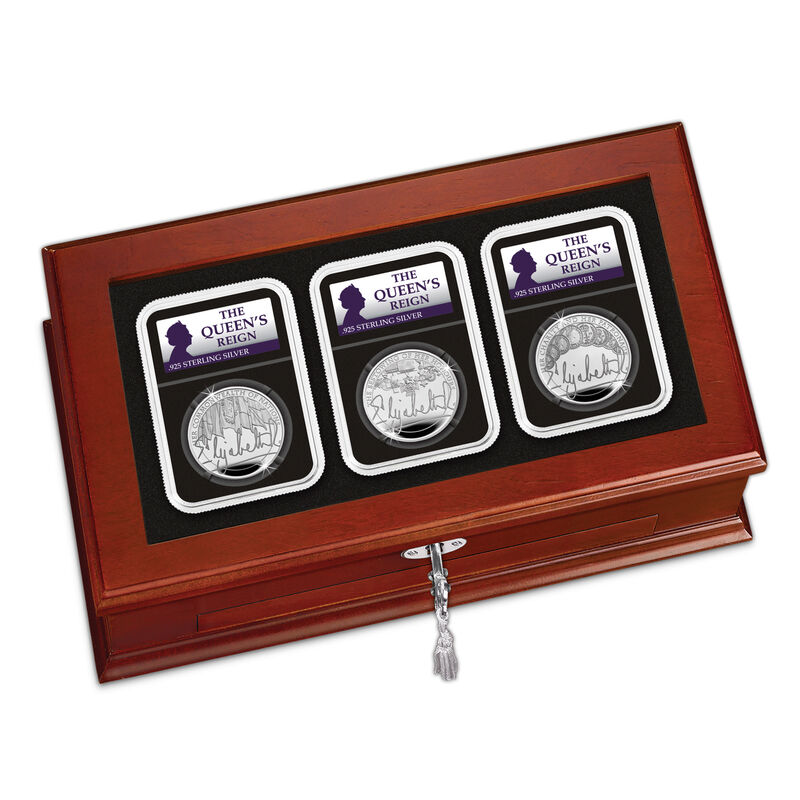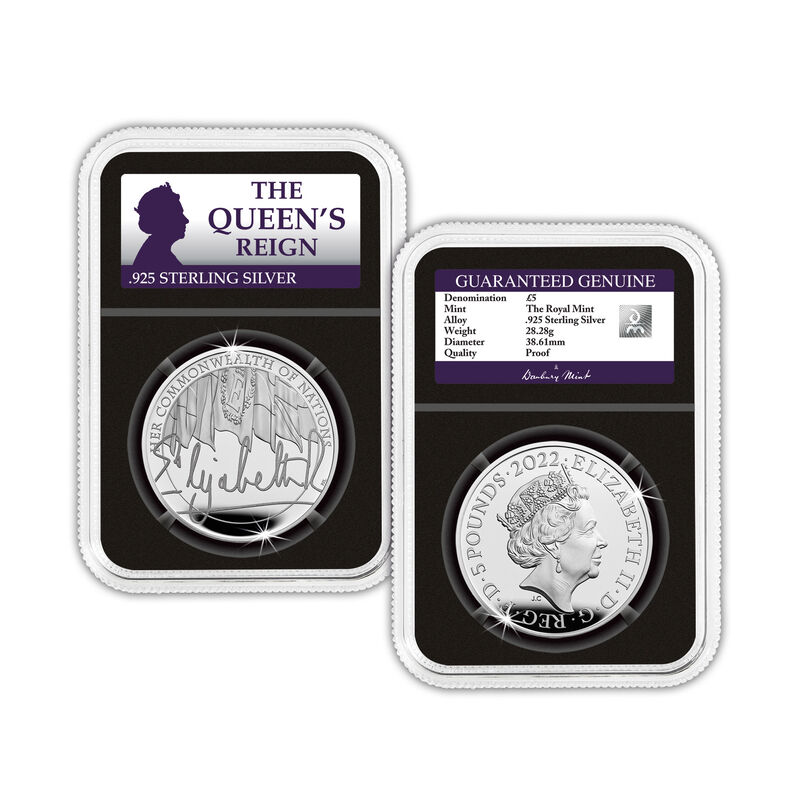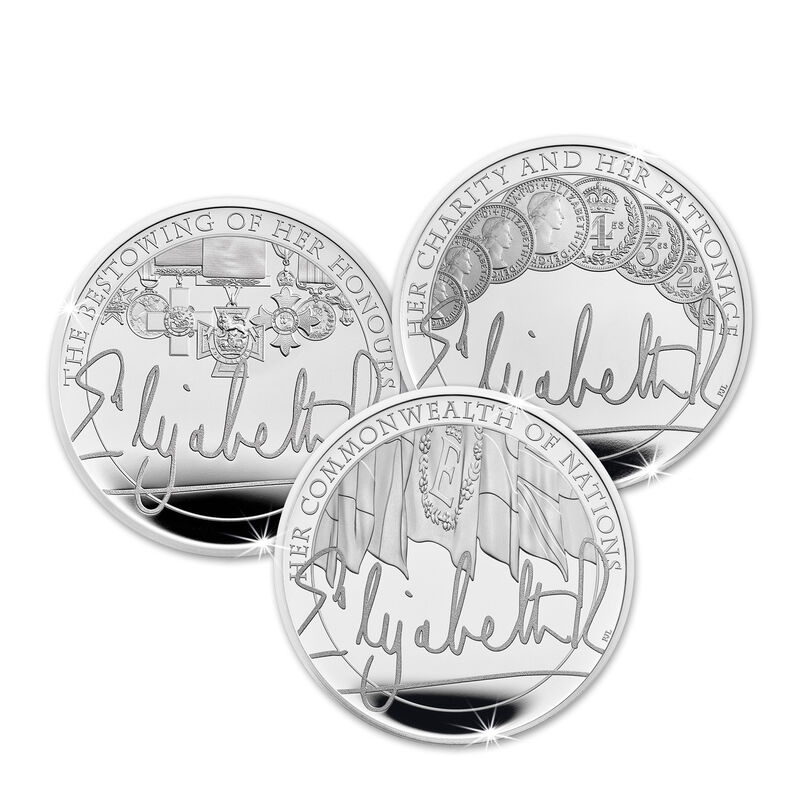 A numismatic first…
The first series of UK coin designs to include The Queen's signature.
Each coin focuses on a different aspect of Her Majesty's 70 years of service.
Proof quality brings dazzling beauty.
Sonically sealed in crystal-clear cases to ensure their quality and condition are preserved.
A Display Chest, yours at no extra charge, sent with the third shipment.

Show Less
Show More
In stock. Ships in 4-7 business days.
Since her accession in 1952, Queen Elizabeth II has devoted her life to our service, working tirelessly with over 600 charities, serving as Head of the Commonwealth, and recognising the bravery and deeds of individuals. The Queen's Reign Silver Proof Collection brings together a stunning set of 92.5% silver coins from the Royal Mint honouring these aspects of Her Majesty's life.
Honours and Investitures features a range of medals awarded by the Queen, including the George Cross and Victoria Cross.
Commonwealth of Nations recognises the Queen's role as Head of the Commonwealth and the 54 countries and 2.5 billion people that make it up.
Charity and Patronage highlights the many years of service Her Majesty has devoted to hundreds of organisations. The design features a set of Maundy coins, traditionally given to elderly people by the monarch at Easter.
Each coin has been struck to proof quality, the highest calibre of strike in the coin collecting world, and will be shipped every two months. To ensure they will be treasured for years to come, we have sonically sealed them in crystal clear cases, including the Danbury Mint hologram, for easy and safe viewing. A deluxe wooden display chest will be sent along with your third shipment.