The Gold Sovereigns of Queen Victoria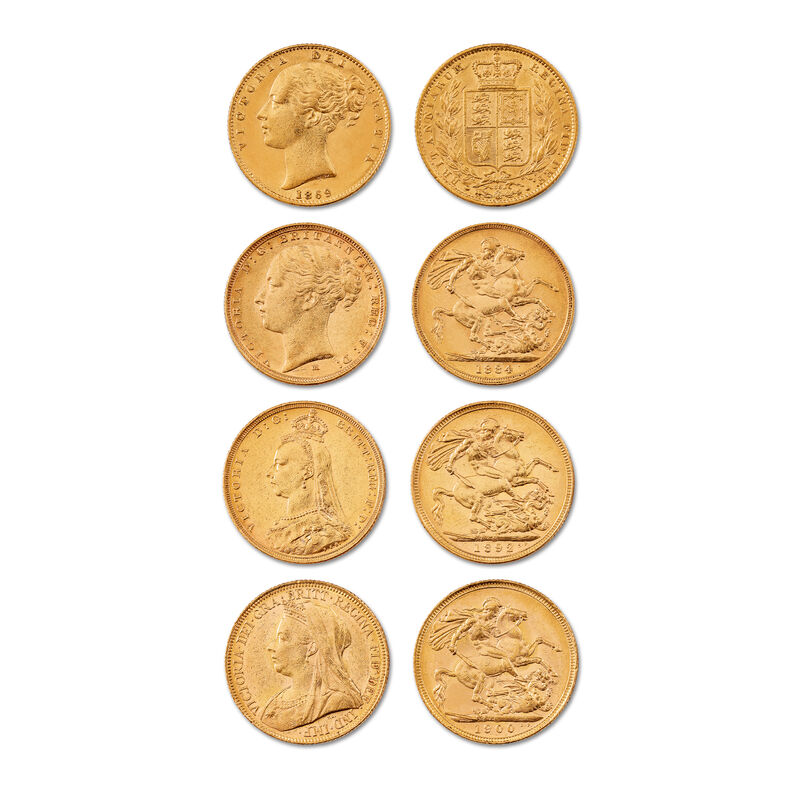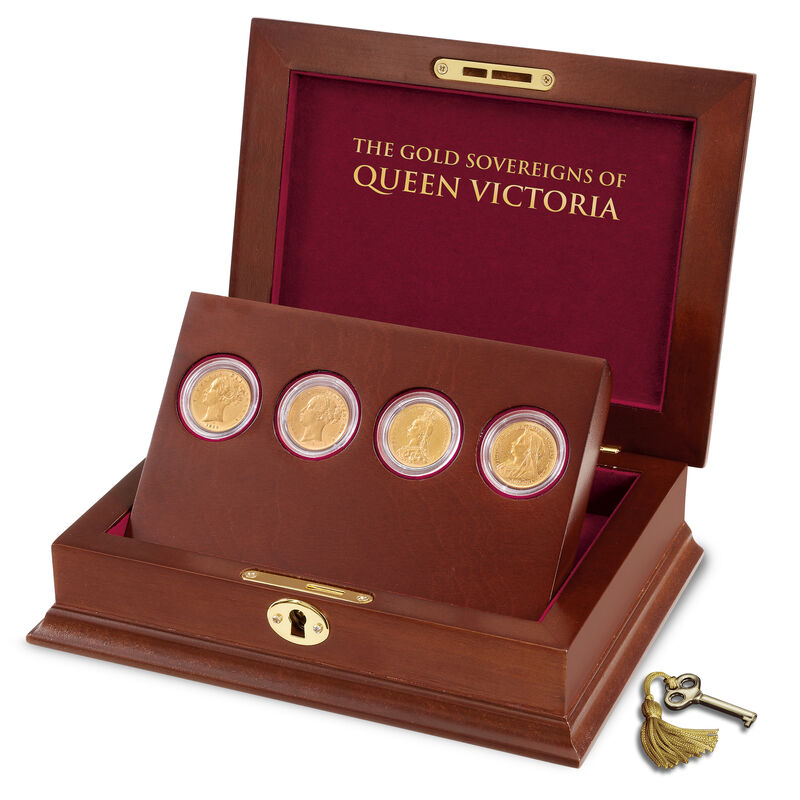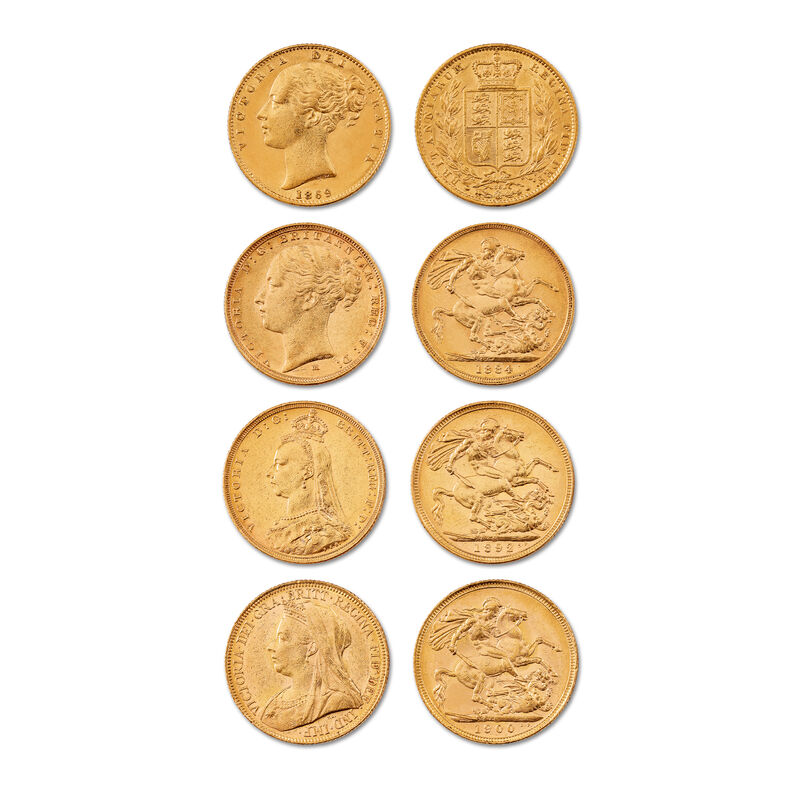 Queen Victoria ruled over the most powerful Empire the world has ever seen. During her reign Britain was the world's foremost global power and trading nation. As Britain's influence and prosperity grew, so did the need for the gold sovereign. Its use spread to almost every country in the globe and soon became known as 'The Chief Coin of the World'.
This collection comprises four historic gold sovereigns minted in the Victorian era and includes the three different portraits of the Queen:
• the Young Head that was used for the first 50 years of the Queen's reign,
• the Jubilee Head portrait that was issued to commemorate the Golden Jubilee in 1887,
• the Veiled Head portrait that would be the final portrait of Her Majesty.
The collection also includes both designs that appeared on the sovereign's reverse:
• the crowned shield and laurel wreath that was struck on the early coins,
• the now-famous portrayal of St. George and the Dragon by Italian sculptor, Benedetto Pistrucci.
The 22-carat gold sovereigns are remarkably well preserved and are presented in fine circulated condition or better. They are protectively encased in durable, crystal-clear cases for easy viewing of both front and back.
The custom-crafted wooden Display Chest with gleaming golden hardware, and a lock and key will be sent early in your collection – at no additional charge!
Each coin is 22.05mm in diameter.
Display measures 7¾" x 5½" x 1¾".