The Gold Sovereigns of Queen Elizabeth II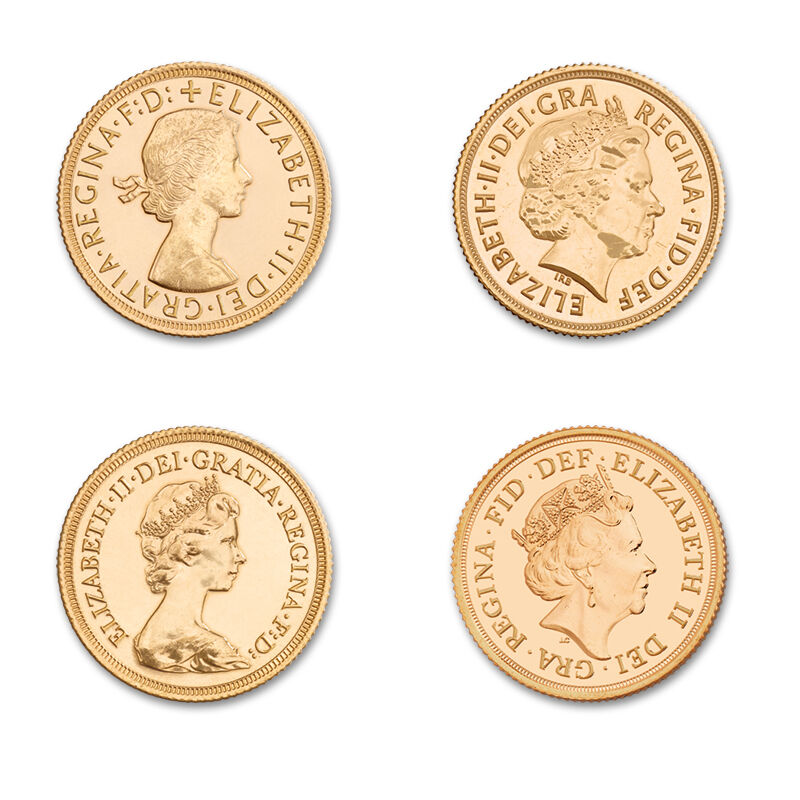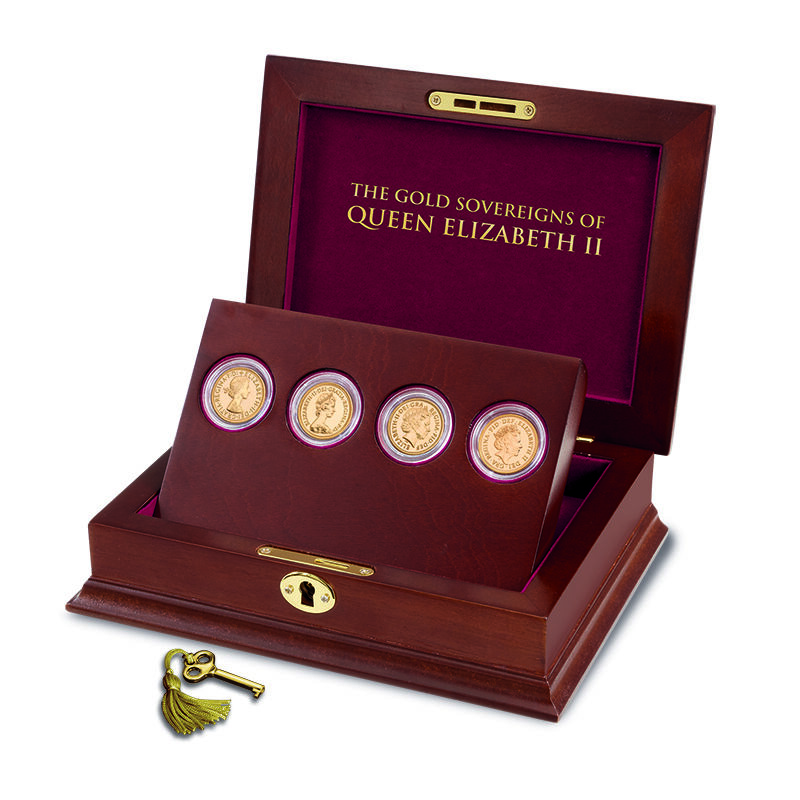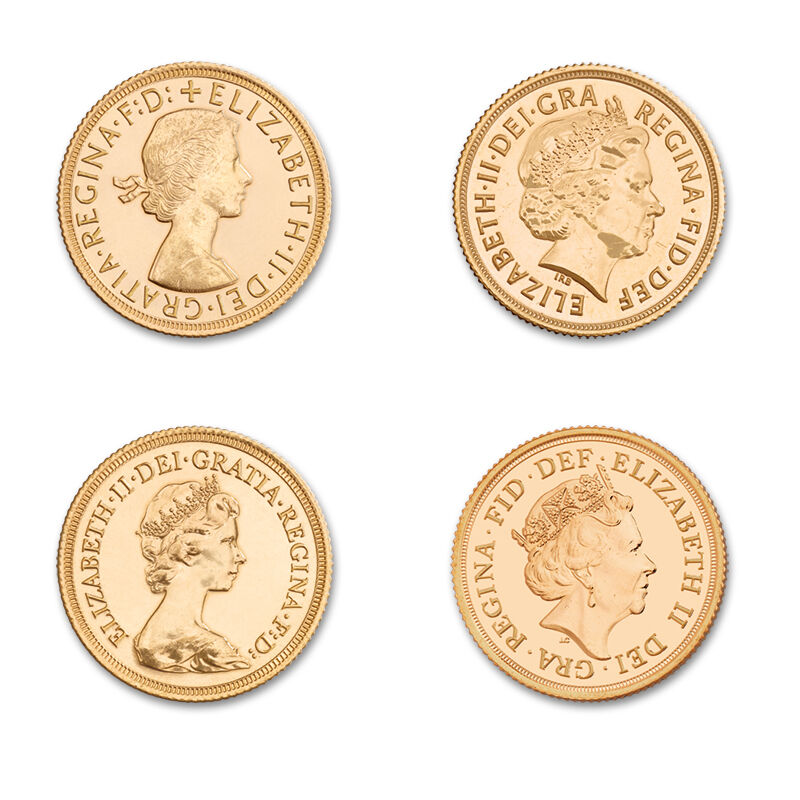 With Her Majesty celebrating her Platinum Jubilee in 2022, most Britons have known no other monarch than Queen Elizabeth II. Crowned at the age of only 25, she is our longest-reigning monarch. Her reign has been a constant in an ever-changing world, and we can trace our lives through the length of her rule.Since the Coronation in 1953, her likenesses have adorned our coinage, none more iconic and more collectable than the gold sovereign. There have been four major portraits of the Queen used on sovereigns meant for circulation, and we are proud to present all four in one historic collection.
The Gold Sovereigns of Queen Elizabeth II features a set of four genuine 22-carat solid gold sovereigns in pristine uncirculated condition, each one featuring a different portrait of the Queen:
the Mary Gillick portrait (1953-1968) was the first portrait of Elizabeth as Queen.
the Arnold Machin portrait (1974-1984) was adopted to usher in the move to decimalisation.
the Ian Rank-Broadley portrait (1998-2015) was praised for its realism, showing a dignified Queen.
the Jody Clark portrait (2015 – Present) was the first to be produced for coinage by a Royal Mint engraver in over 100 years.
You will receive a coin every other month, with each one encapsulated in a crystal-clear case to preserve it while allowing for easy viewing. You will also receive a handsome wooden display in your second shipment for no additional charge, complete with a lock and key, as well as a certificate of authenticity.