The First Australian Gold Sovereign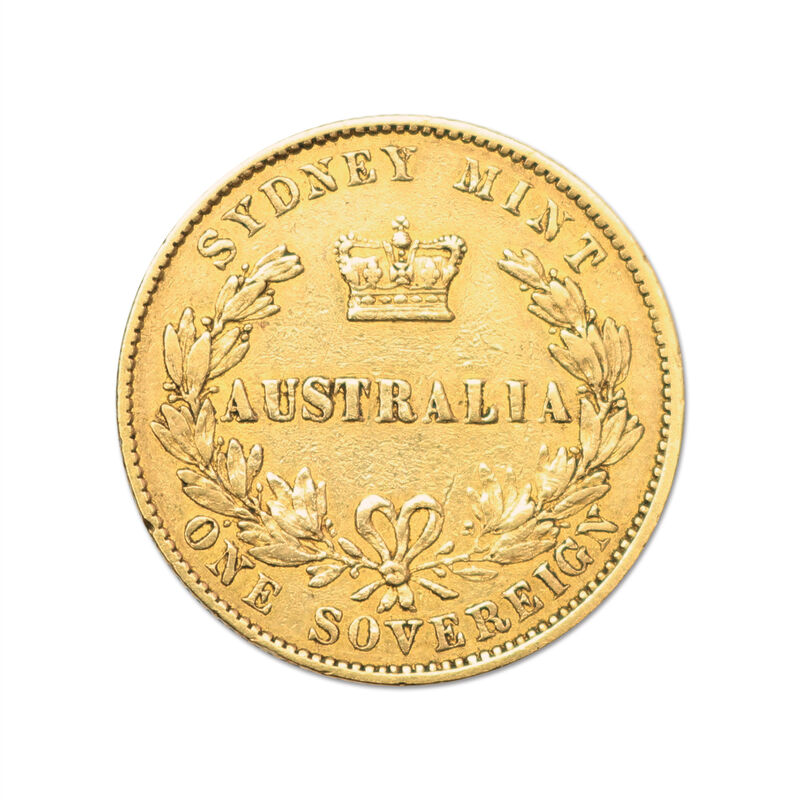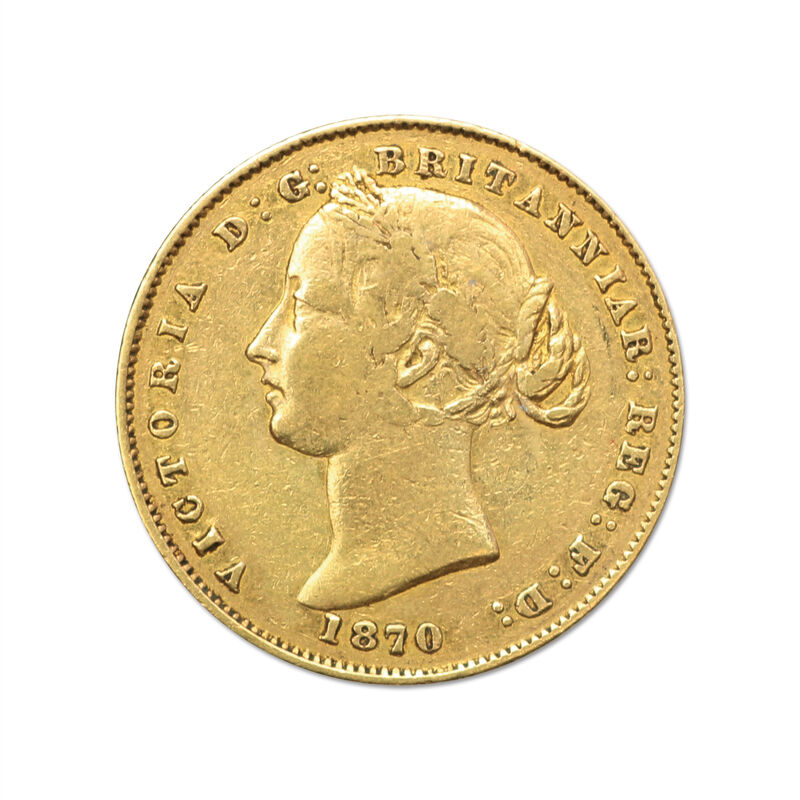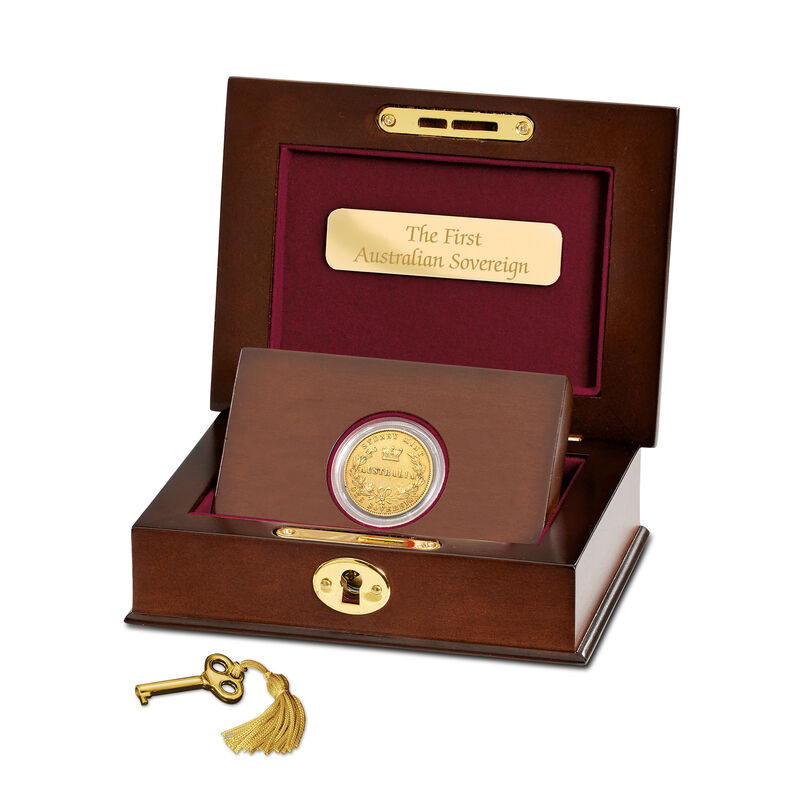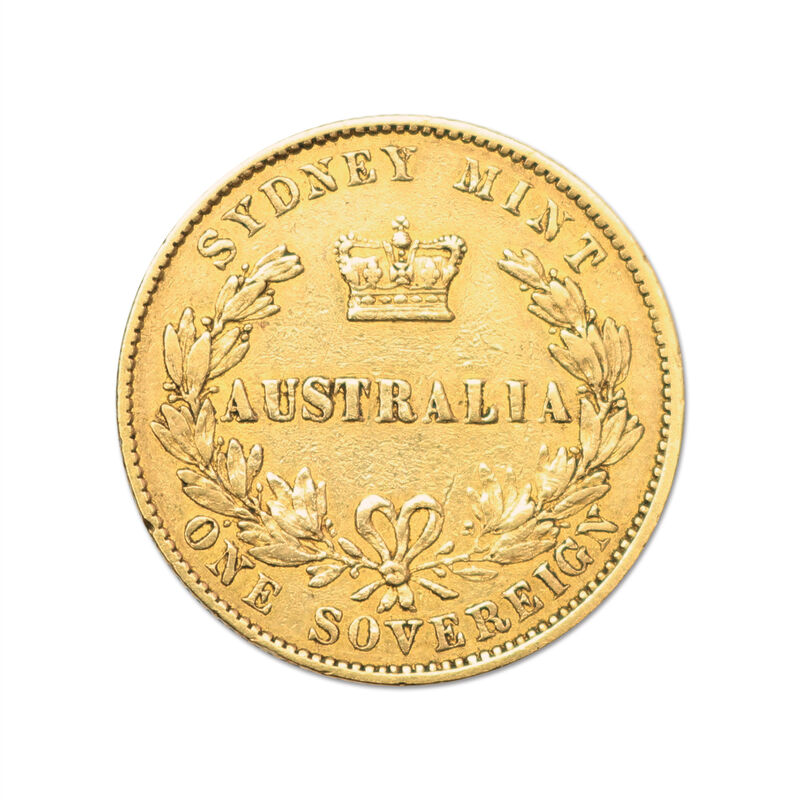 With the discovery of gold in Australia, the Royal Mint established its first overseas branch mint in Sydney and in 1855 the first Australian sovereign was minted.
It was made to the same high specifications as the London sovereign with the young head of Queen Victoria on the obverse. The reverse had a very different look featuring the word Australia within a wreath and the legend Sydney Mint above and One Sovereign below. The style only lasted until 1871 when the Royal Mint revoked this Australian design and made Benedetto Pistrucci's St George and the Dragon the standard motif.
The 22ct gold coin is encapsulated for protection and comes mounted on a richly-finished wooden panel, which can lie flat or be set at an angle within the handsome display chest provided at no extra charge.The date you receive will depend on our very limited available supply.