The Complete Dinosauria Silver Proof Set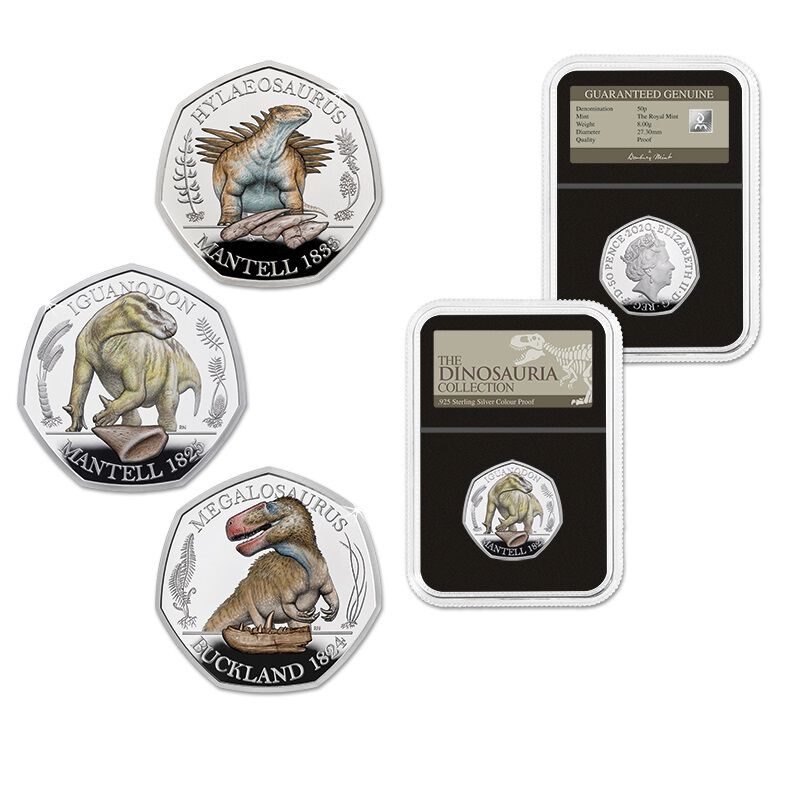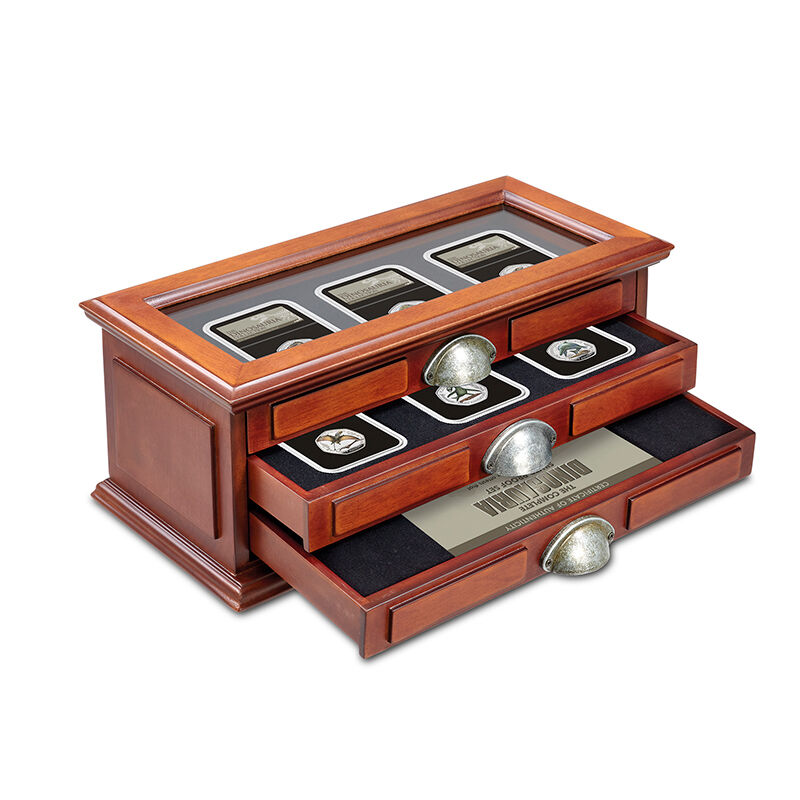 In 2020, the Royal Mint released three silver 50p coins featuring the dinosaurs discovered by anatomist Richard Owen in what was one of Britain's greatest scientific achievements, and included the Megalosaurus, Iguanodon and Hylaeosaurus.
In 2021, the Royal Mint issued another three silver 50p coins celebrating Mary Anning's remarkable discoveries – the Dimorphodon, Temnodontosaurus and Plesiosaurus.
Now, you can own all six Dinosauria fifty pence coins struck in proof quality – the highest calibre of strike in the coin-collecting world.
To ensure these outstanding 92.5% silver colour-printed proof coins will be treasured for years to come, we have sonically sealed them in crystal clear cases for easy and safe viewing. With your collection you will also receive – at no extra charge – a glass-topped wooden display chest. Custom-crafted to protect and showcase your stunning coins, it features an additional drawer giving space to store the Certificate of Authenticity and special-edition fact cards that will arrive with your coins.