The Complete Collection of U.S. $1 Gold Coins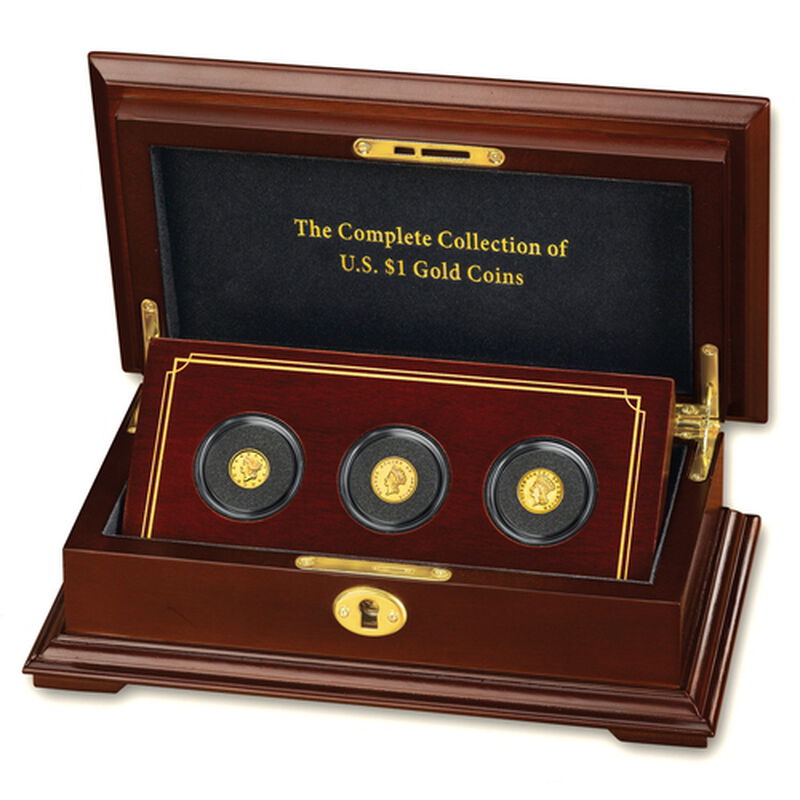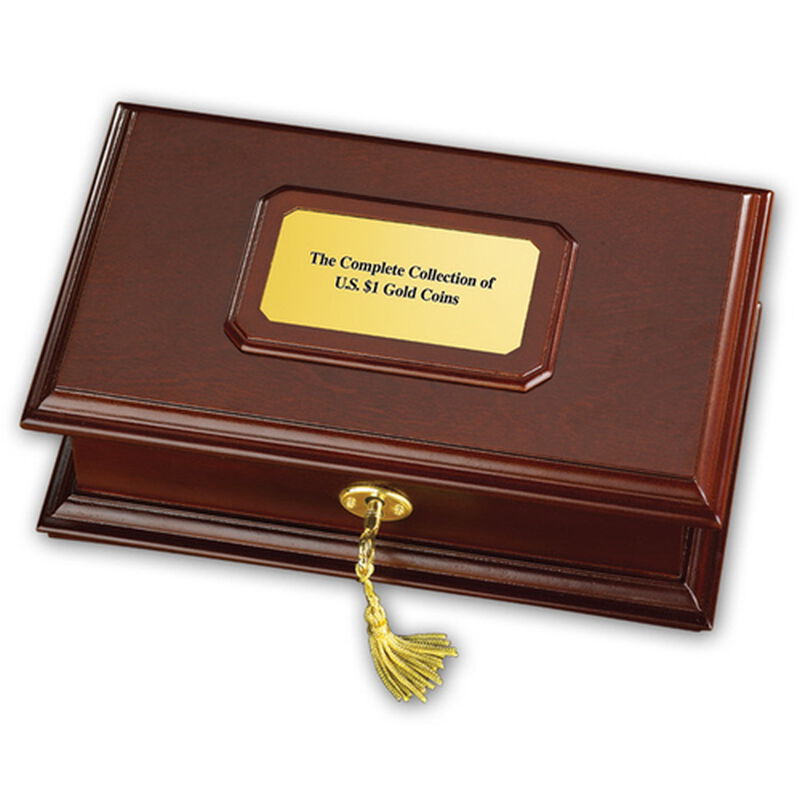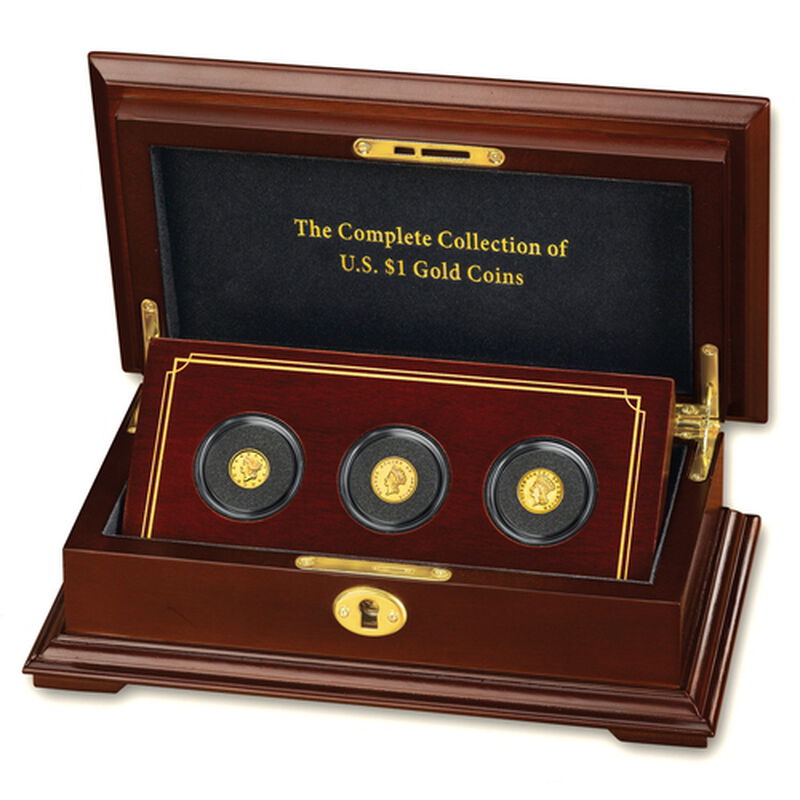 The axiom that "great things come in small packages" has never been more apt than with a series of U.S. gold coins so old and scarce, most Americans don't even know they exist. Minted for only four short decades — from the fevered California Gold Rush through the turbulent Civil War years — these $1 coins loom large in rarity, history and value. In their day, though smaller than a dime, just one of these 90% gold gems was equal to, or more than, a full day's wages! Now, a lifetime and a half since they were last minted, the smallest denomination of gold currency ever produced by the U.S. Mint can be yours!Your collection of three gold dollars:
Includes the Liberty Head (1849-1854), the Indian Princess (1854-1856), and the Large Head (1856-1889)!
The rarest U.S. $1 gold coin, the Indian Princess coin, was minted for only two short years and is included in your collection.
The total production quantity of all three types of $1 gold coins was far less than the number of $1 coins produced in a single year today.
Your trio of 90% gold coins has been preserved in circulated, very fine condition. This is quite a feat, considering that all $1 gold coins were discontinued in 1889. A majority were recalled and subsequently melted down.
Each coin is protectively encapsulated so that you may view both front and back easily and worry-free.
A handsome wooden Display Chest is included at no additional charge. Measuring 7.9 x 4.8 x 3.1, which will be sent with your second shipment, together with a Certificate of Authenticity and Information Card.To make this astonishing relic of the past a bright part of your future, order today!