The Complete Ben Franklin Half Dollars Collection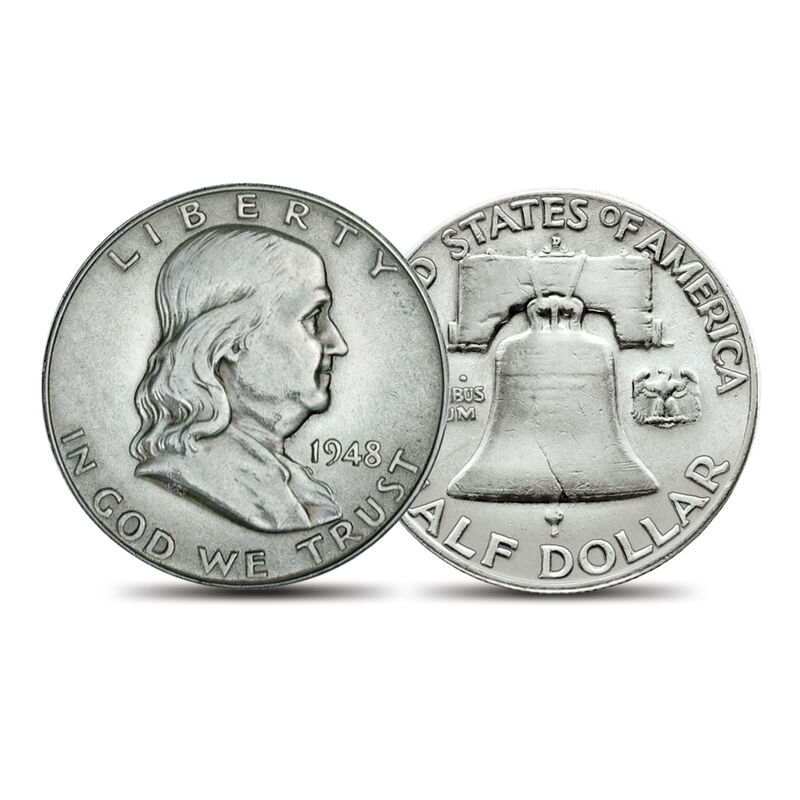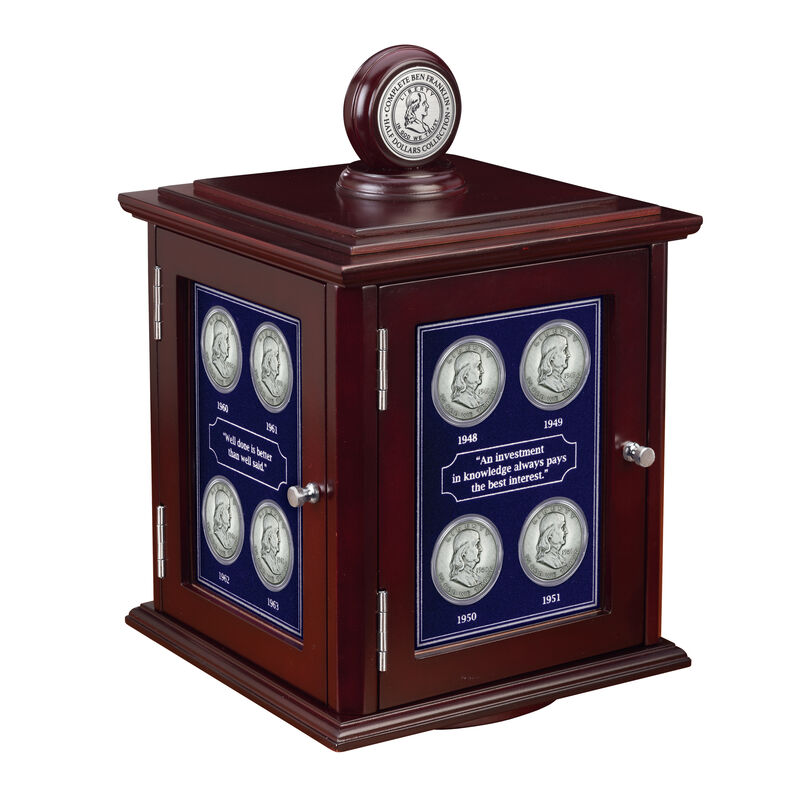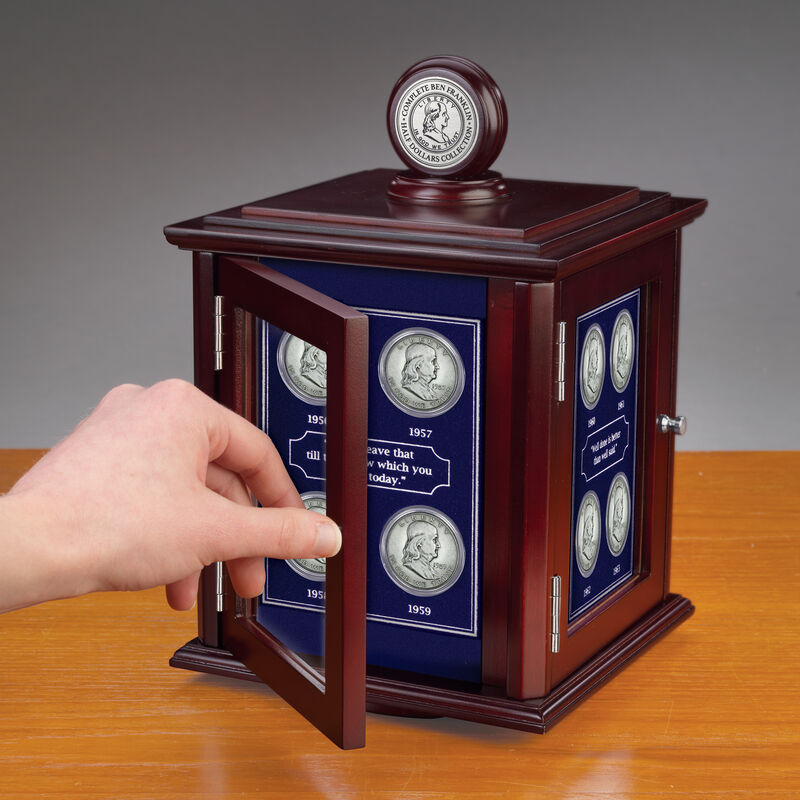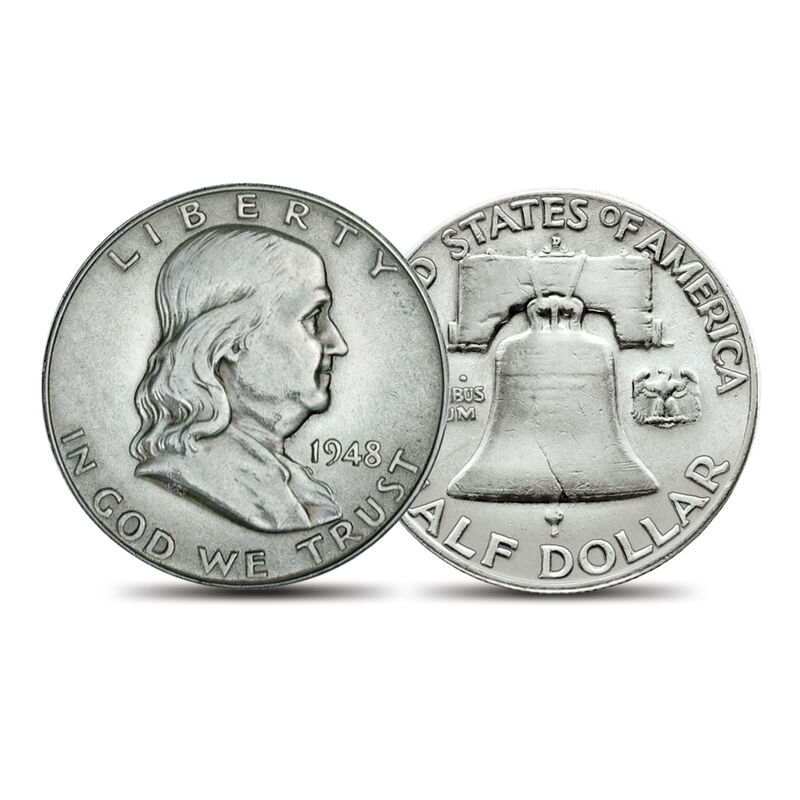 America's last coin series struck entirely in 90% silver.
A spectacular, complete collection of 16 historic Franklin Half Dollars minted in 90% silver, one from each year of mintage.
First introduced in 1948, the Franklin Half Dollar broke new ground by becoming the first circulating silver coin to depict a person from history other than a president.
Perfect for any home or office, a handsome rotating wooden display is included at no additional charge to protect and showcase your collection.
Limited quantities — order soon!
Show Less
Show More
In stock. Ships in 4-7 business days.
£79.24
per coin
You will receive two coins every other month.
First minted in 1948, the silver Franklin Half Dollar was the largest silver coin of its era…and the last circulating U.S. coin series made entirely in 90% silver! The coin's historic importance coupled with its limited mintage make Franklin Half Dollars some of the most eagerly sought-after treasures in coinage history. This magnificent collection brings together 16 historic Franklin Silver Half Dollars showcased in a dramatic wooden display. Remarkably, each coin in this extraordinary collection is in gently circulated condition with most major design details visible.
The complete collection is showcased in a custom-crafted display that you will receive at no extra cost at the same time as your second shipment. Best of all, the unique wooden display rotates for easy viewing — and it features four hinged magnetic doors for convenient access to your treasured collection. Each side also includes one of Benjamin Franklin's most iconic quotes, perfectly capturing the genius of one of America's most famous and influential colonial statesman.
Display is 6 ½" x 6 ½" 9 ¼".