The Complete 2022 Annual 50p Rolls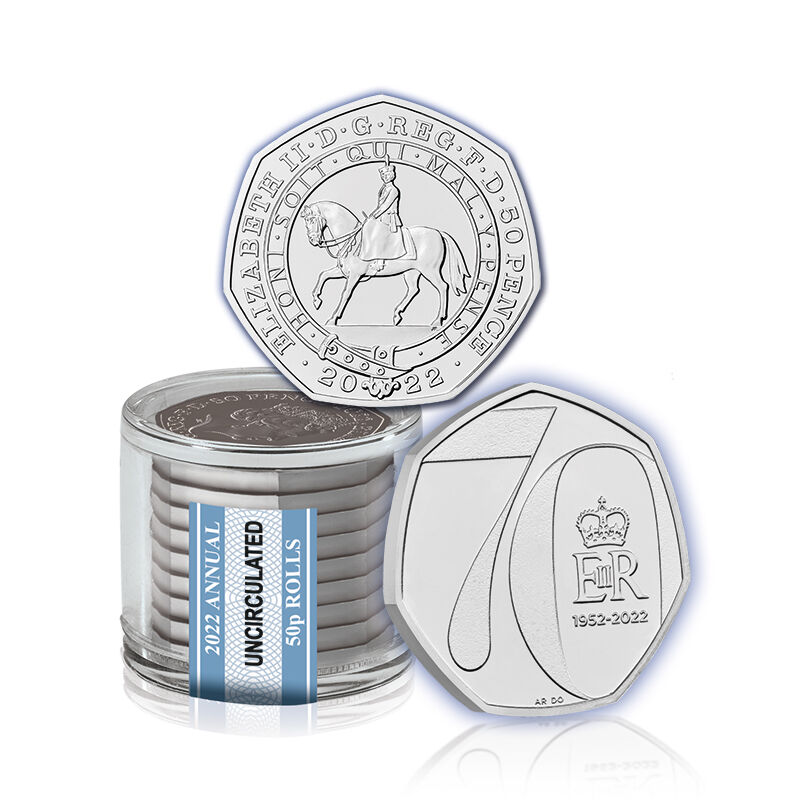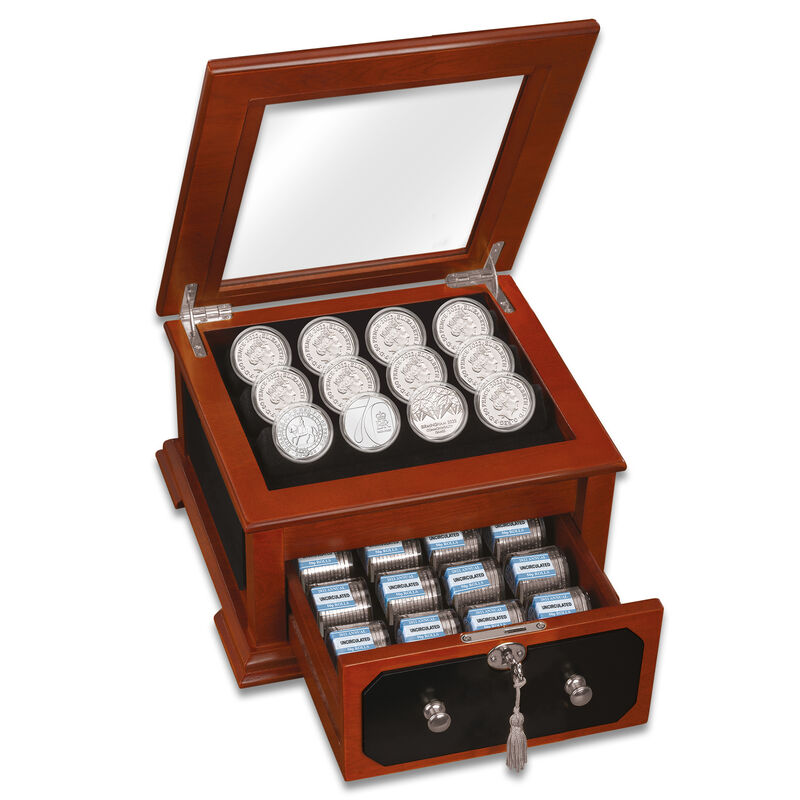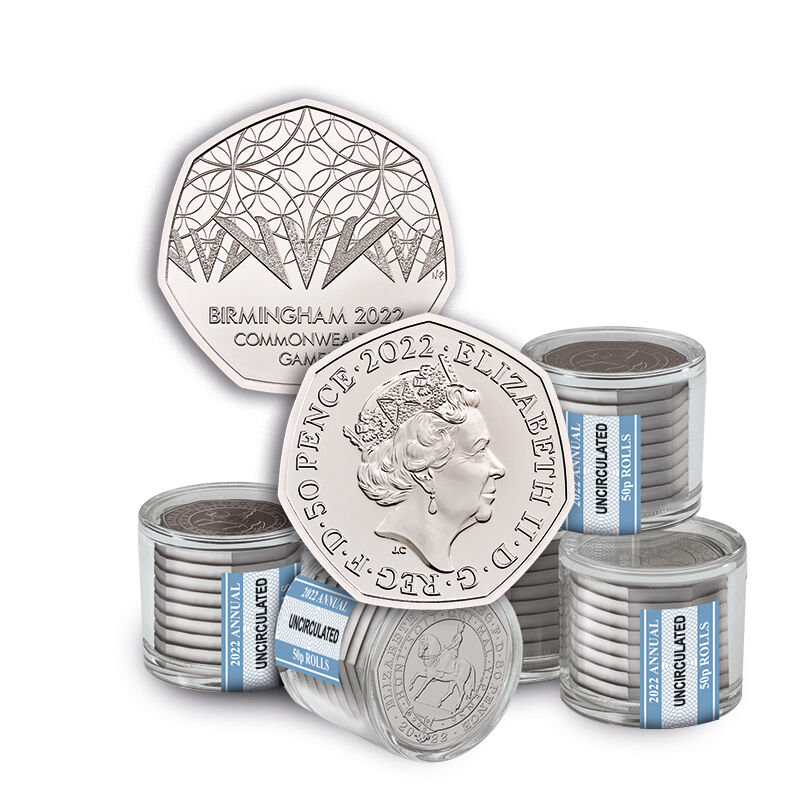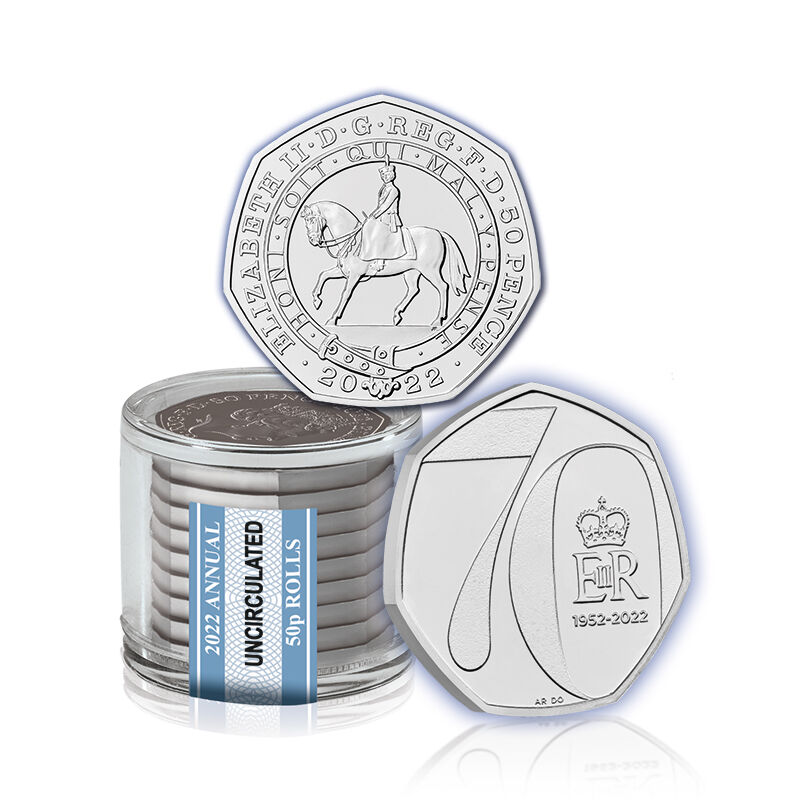 A complete set of every 50p design that the Royal Mint will issue this year, presented in exclusive 10-coin Collector Rolls.
Included in this landmark collection are:
• Uncirculated coins struck by the Royal Mint – the preferred quality of numismatic collectors for the coins' exquisite artistry, craftsmanship and level of detail.
• Sealed collector rolls of every 50p design issued by the Royal Mint in 2022 including tributes to the Queen's Platinum Jubilee and the 2022 Commonwealth Games, plus many more!
• A bonus coin per roll that's individually protectively encapsulated so you can closely examine both sides of the coin without fear of damaging it with dust, dirt or fingerprints.
• A FREE deluxe wooden display with a glass lid, custom-designed to house, display and protect your collection.
Show Less
Show More
In stock. Ships in 4-7 business days.
£79.95
per roll.
You will receive a new coin roll each month, subject to the Royal Mint's release schedule.
Each glistening coin is in pristine, uncirculated condition within a protective vault tube and sealed to preserve the collector-quality condition.
To enhance your enjoyment of the collection and preserve the coins in one place for generations to come, you will receive a handsome, bespoke wooden chest with a glass lid. This elegant display makes an impressive focal point in any setting.
Your satisfaction is 100% guaranteed, return any shipment you don't love, and you may cancel at any time.
The display measures 11" (28cm) x 11" (28cm) x 5" (13cm).