The 2022 Early Issue Silver Britannia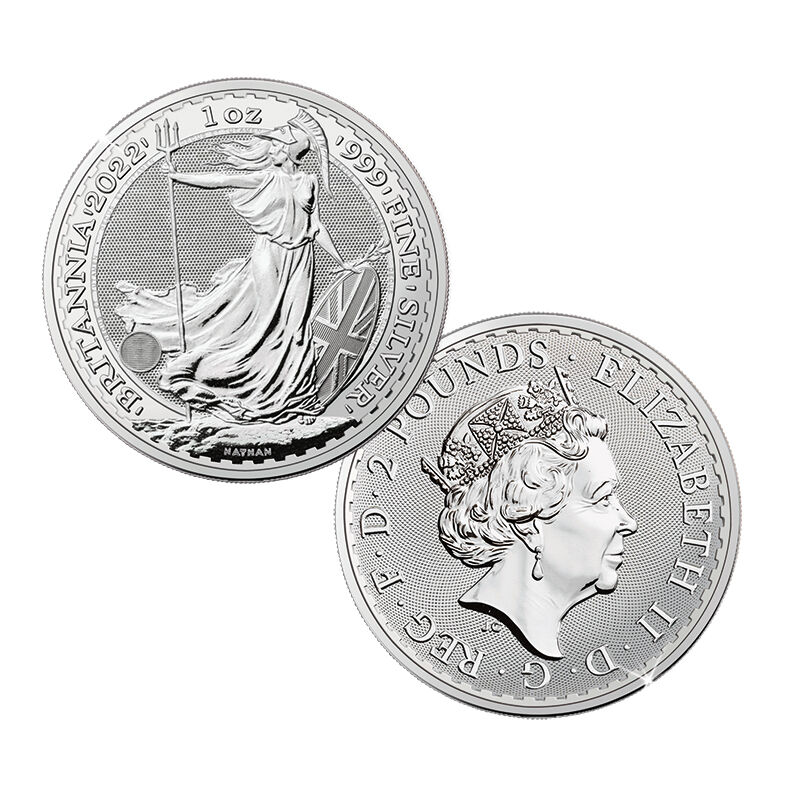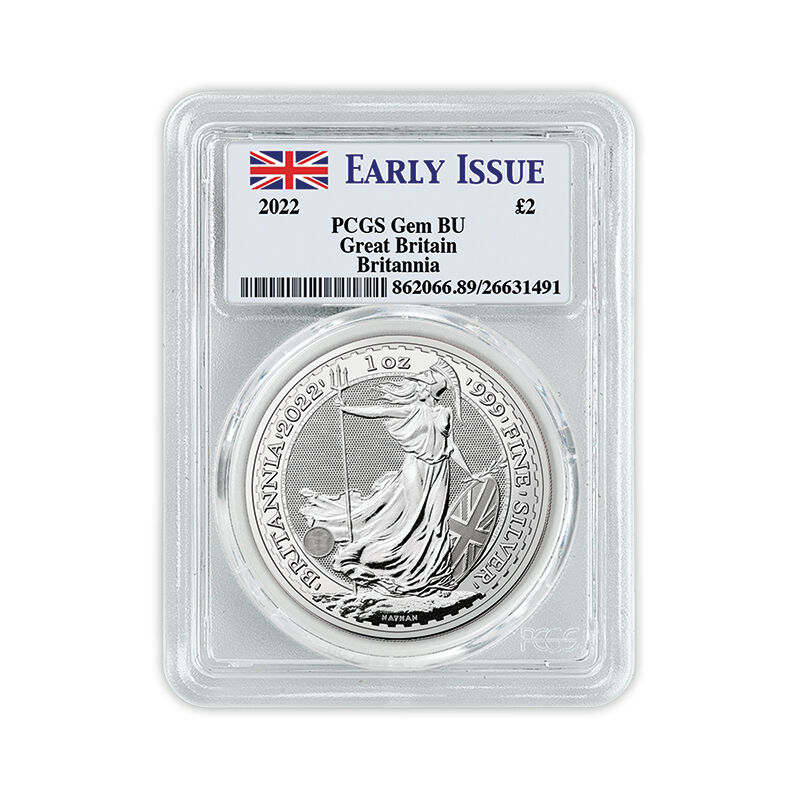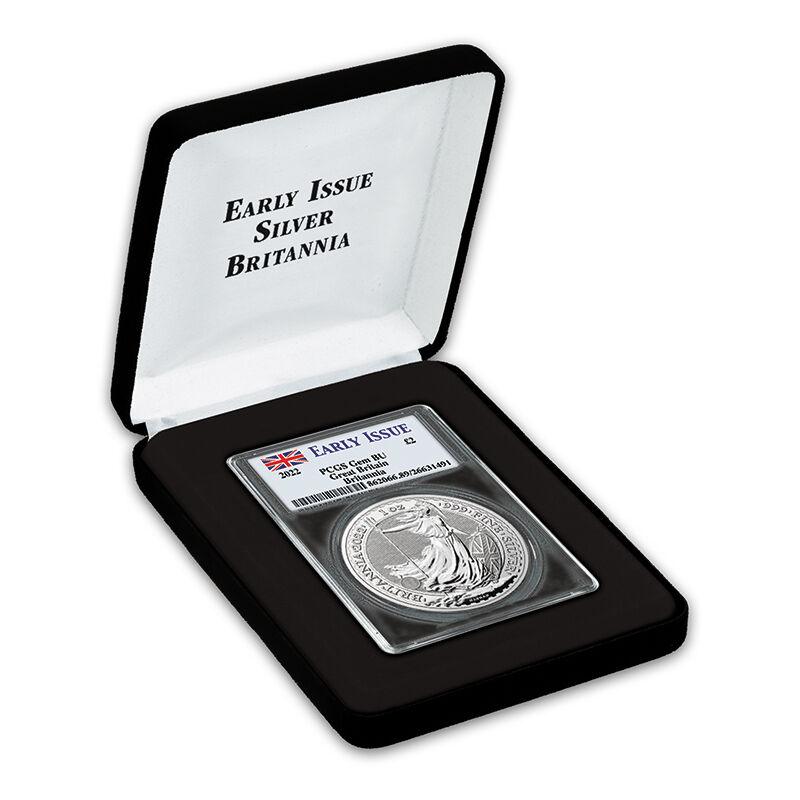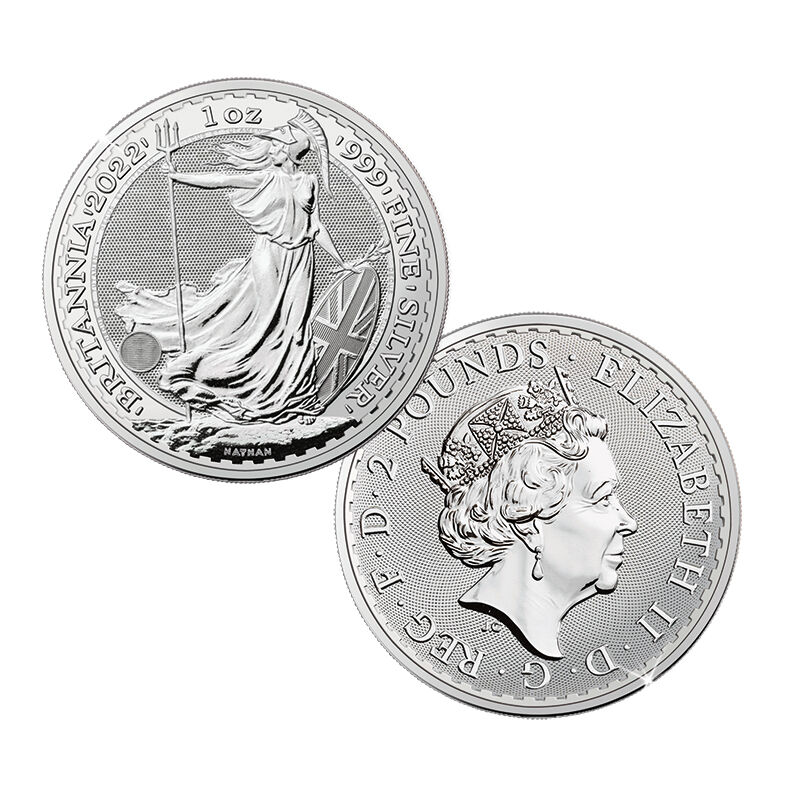 One of the world's most popular silver bullion coins…
• The certified and authenticated 2022 Silver Britannia bears a label attesting to its exclusive status as one of only 300 available from Danbury Mint.
• The PCGS label also verifies the coin as both Gem Uncirculated (one of the highest-quality coins possible) and Early Issue.
• The important Early Issue designation guarantees that the coin was released by the Royal Mint within the first 20 business days of its initial U.S. issue.
• The coin's one-ounce silver weight and 99.9% silver purity are guaranteed by our government.
• Innovative security features make the Silver Britannia the most visually secure coin in the world.
• The official sonically sealed PCGS holder allows for safe and easy examination of the superb designs on both sides without fear of damage from dust, dirt and fingerprints.
• Accompanied by deluxe Display Case (measuring 4⅜" x 3¾"), the perfect way to protect and showcase the 2022 Silver Britannia.
• Comes with a Certificate of Authenticity that provides fascinating information about the coin's history, design, Gem Uncirculated grade and Early Issue certification.

Show Less
Show More
In stock. Ships in 4-7 business days.
The classic Silver Britannia is one of the world's most popular and most beautiful silver bullion coins. A spectacular work of art that celebrates our history and traditions, it is struck by the prestigious Royal Mint in 99.9% pure silver and contains one full troy ounce of silver.
One side of the Silver Britannia shows the portrait of Queen Elizabeth II, while the other side depicts a magnificent design of Britannia, the mythological protector of the nation's shores who has appeared on Britain's coins for 2,000 years.
This stunning coin has been certified by PCGS as Gem Uncirculated – one of the highest quality coins possible – as well as being Early Issue.