The 2021 First-Year-Proof Flying American Eagle Silver Dollar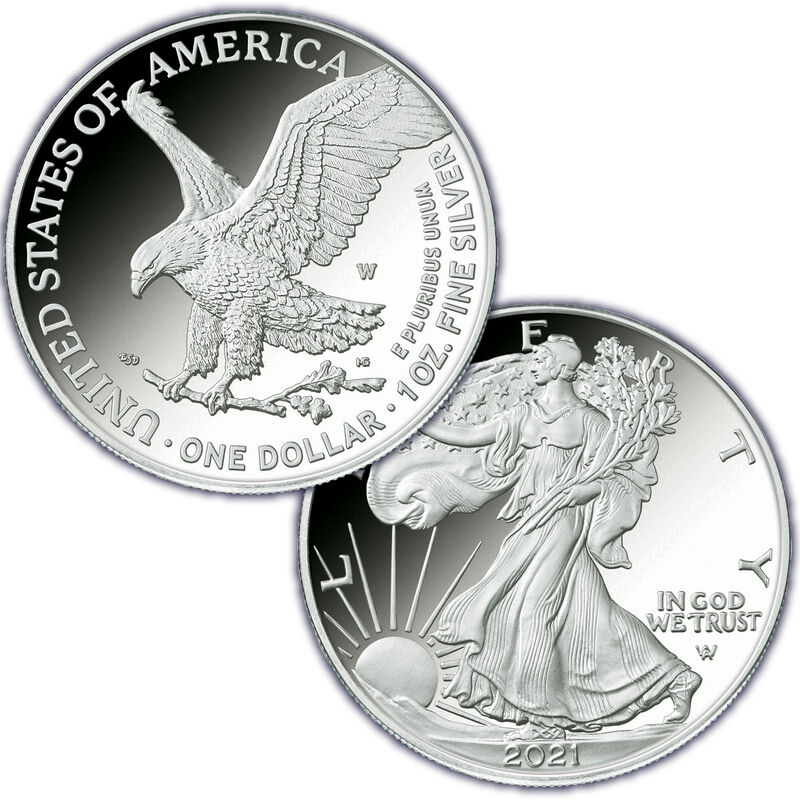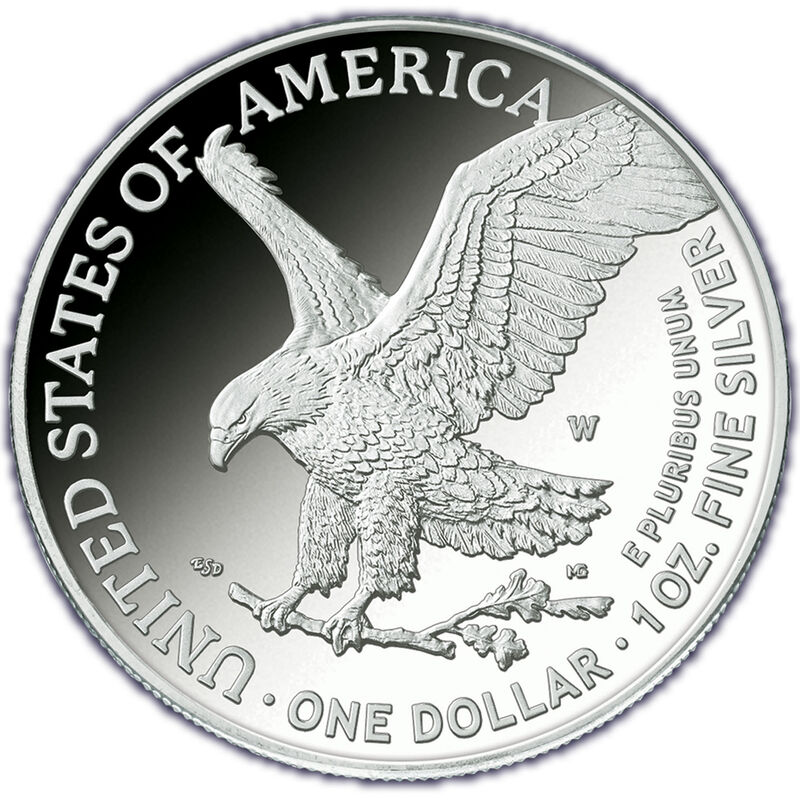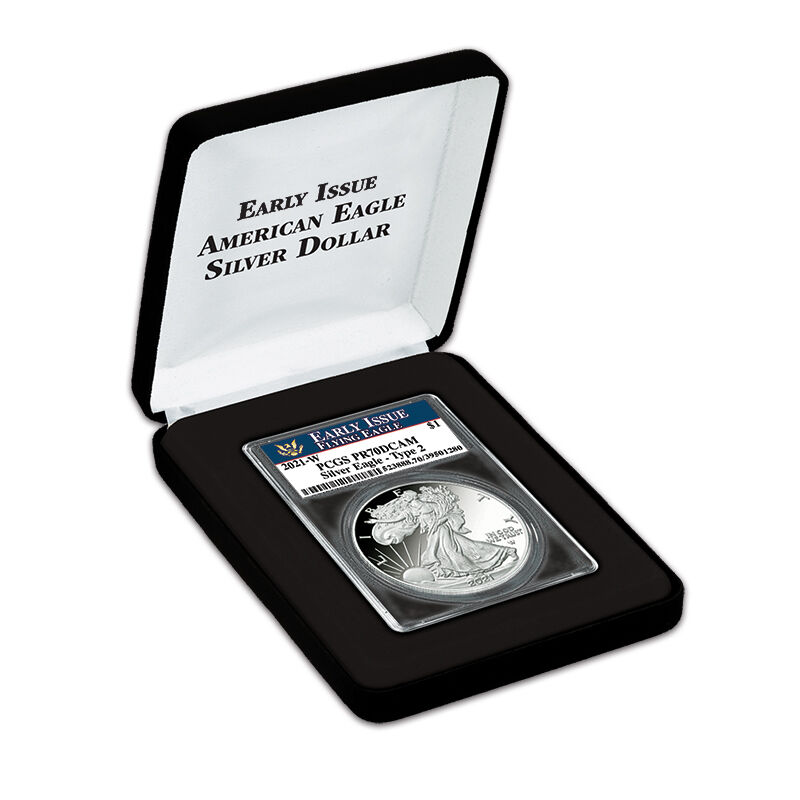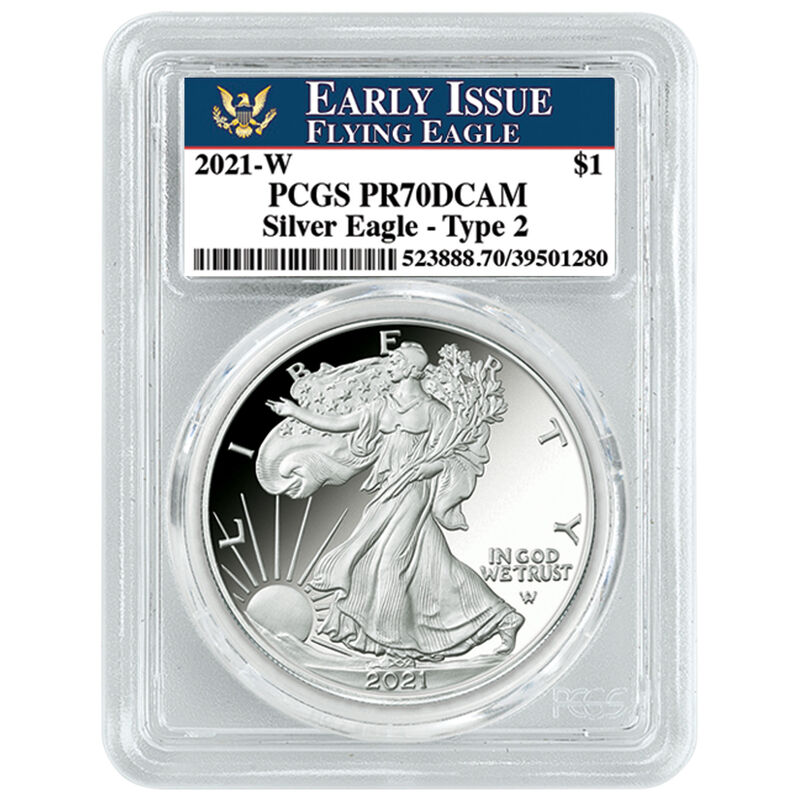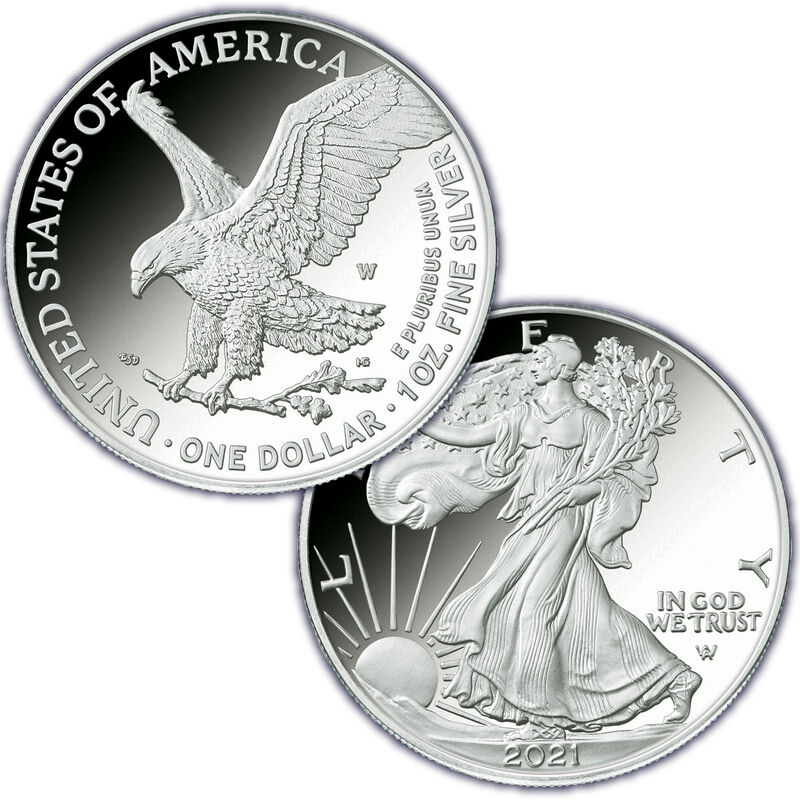 The back features an eagle descending for a landing while clutching an oak branch in its talons; this first design change in its history makes the new-design coin a collector's item.
One of only 160 coins expected to be made available from Danbury Mint, it was struck at the West Point Mint and bears the esteemed "W" mint mark.
America's original silver bullion coin, the American Eagle Silver Dollar is struck in 99.9% pure silver and contains one full troy ounce of silver.
The important Early Issue designation guarantees that it was released within the first 20 business days of the U.S. Mint's initial issue.
PR70 represents flawless proof quality, the highest grade possible for any U.S. coin.
"DCAM" certifies the coin is also a rarely seen "Deep Cameo," denoting the finish is more exceptional than a normal PR70 coin.
Certified and authenticated by PCGS, a premier coin-grading company, it is protected in an official, sonically sealed PCGS holder with a label attesting to its exclusive status.
The holder will be housed in a black faux leather clamshell display case (measuring 4⅜" x 3¾").
Comes with a Certificate of Authenticity/Information Card that includes details on the coin, grade, proof minting process and Early Issue certification.