The 2021 Early Issue San Francisco Mint Proof Flying American Eagle Silver Dollar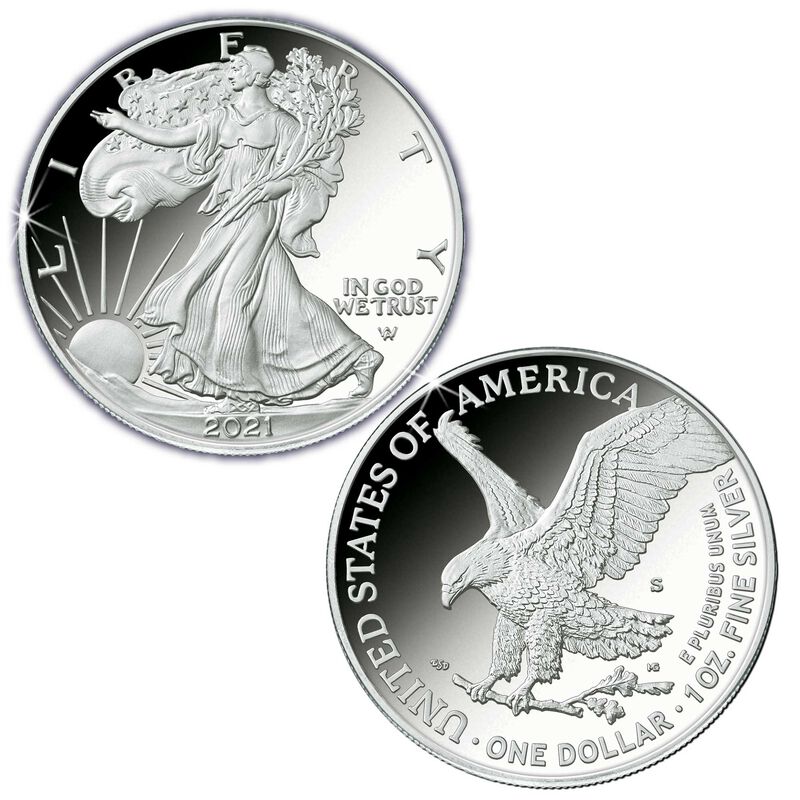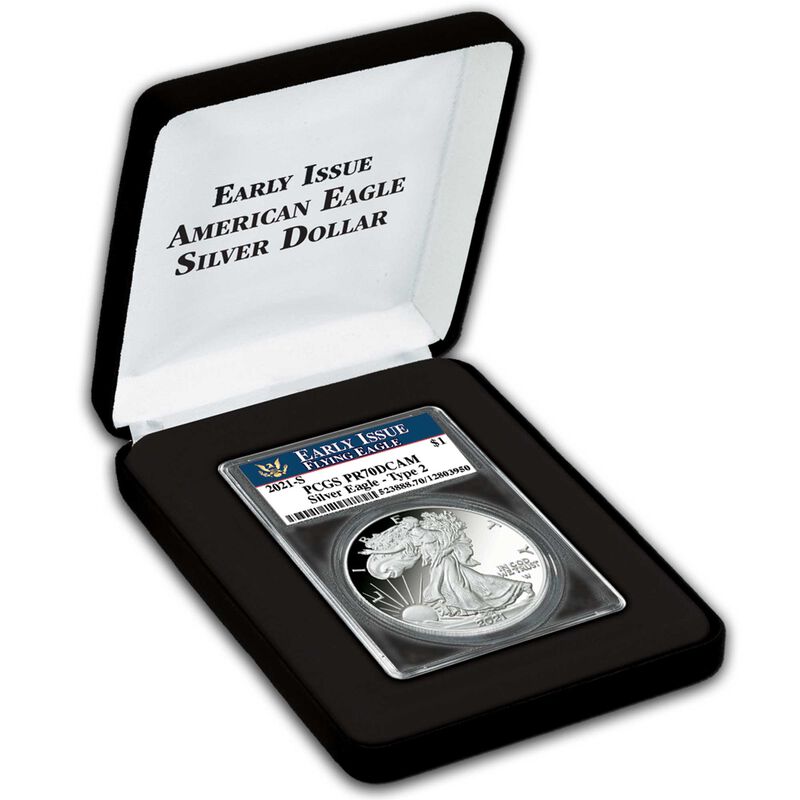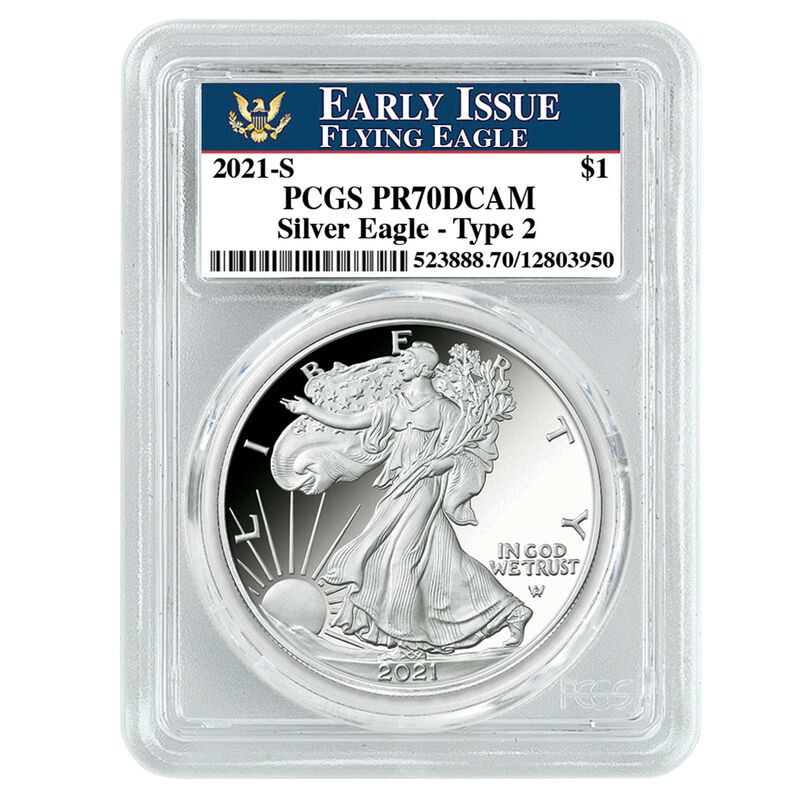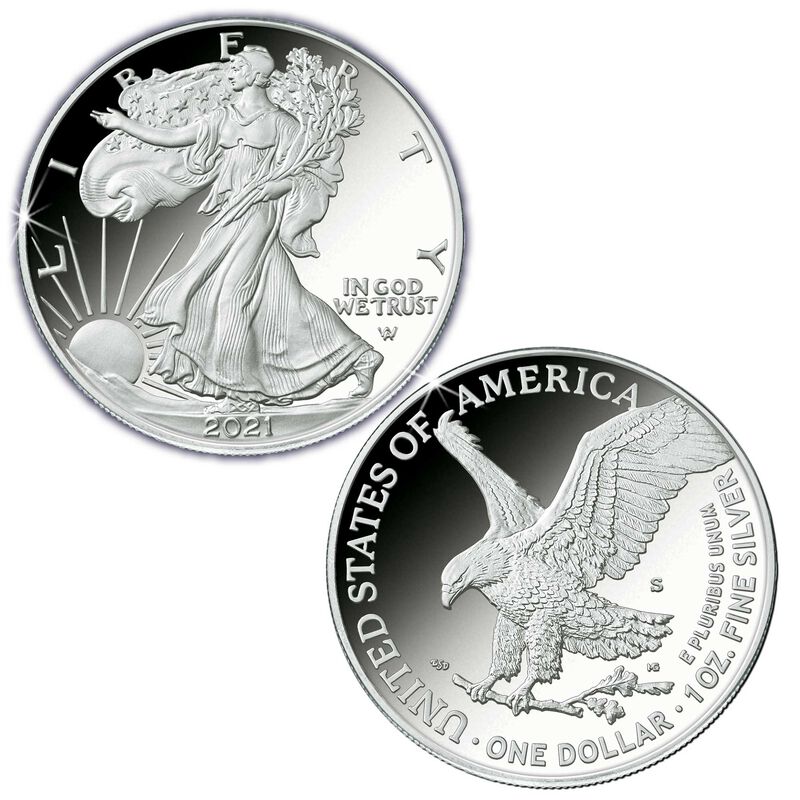 The San Francisco Mint's first-year new-design 2021 proof coin, featuring the first design change since the American Eagle Silver Dollar was released in 1986.
Coveted by collectors and investors alike, the "Silver Eagle" is America's largest and purest silver dollar — and the world's most popular silver bullion coin.
Certified as both flawless Proof 70 ("PR70") — the highest quality possible for any U.S. coin — and "Early Issue" by PCGS, a leading independent coin-grading authority.
The "Early Issue" label attests to the coin's exclusive status and guarantees that it was released within 20 business days of the U.S. initial issue. "DCAM" is an abbreviation for the pristine "Deep Cameo" finish, indicating the coin is superior to all other PR70 certified coins.
The certified and authenticated coin is protected in an official sonically sealed PCGS holder that allows both sides to be safely examined without fear of damage.
Accompanied by a custom display case (measuring 4⅜" x 3¾") with a luxurious, leather-like black exterior to create a museum-quality presentation.
Comes with a personalized Certificate of Authenticity that attests to the limited-edition status of this first-year coin.