The 1622 Royal Treasure Silver Shipwreck Coins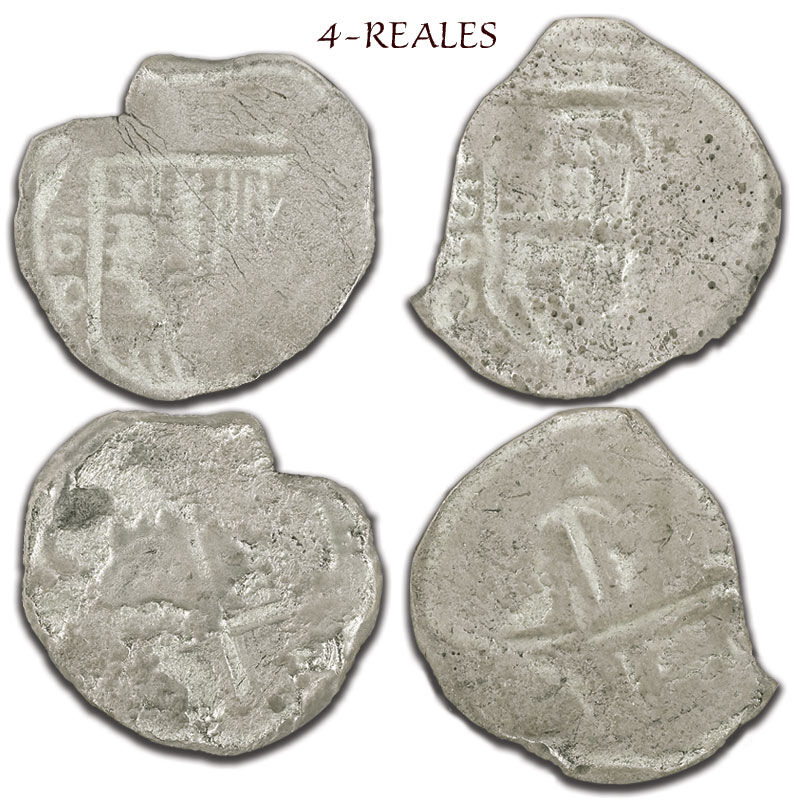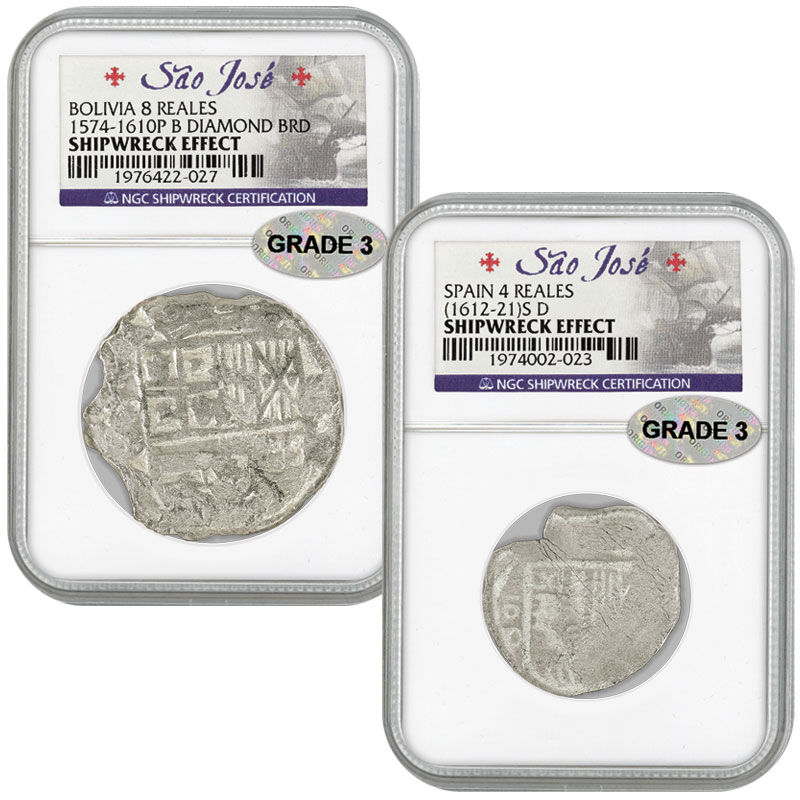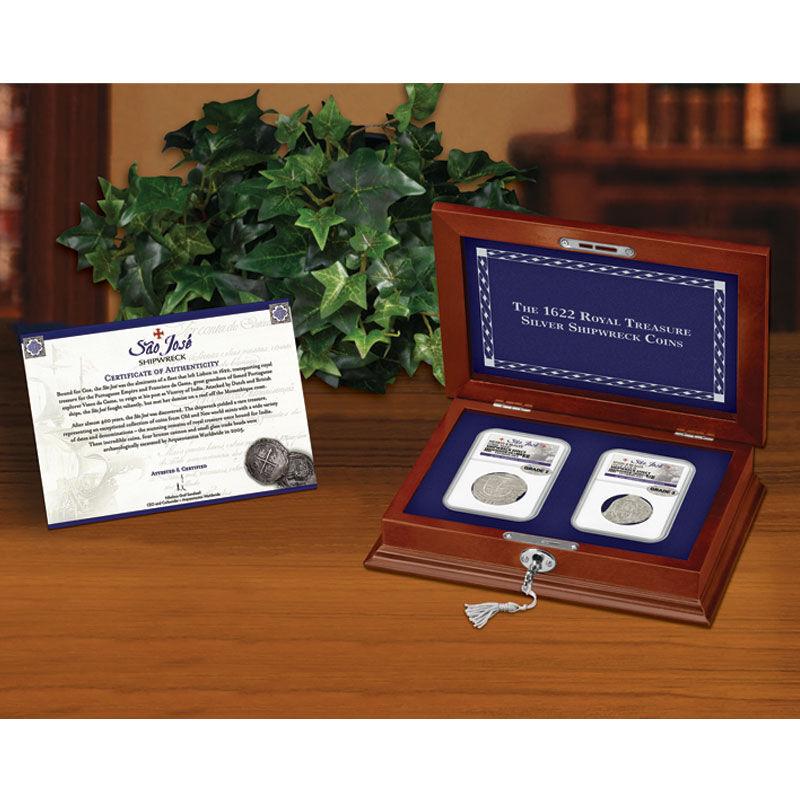 In March of 1622, the great ship São José set sail from Portugal to India on a mission for the King. Knowing her hold was filled with chests of silver coins from the vast treasury of Phillip III, King of Spain and Portugal, English and Dutch rivals attacked. The crew battled for days under a fierce barrage before the vessel sank – leaving her royal treasure lost beneath the sea for centuries.
More than 380 years later, Arqueonautus Worldwide located the wreckage and her trove in the Straits of Madagascar. Now, Danbury Mint offers you a 4-reales silver coin and an 8-reales silver coin recovered from this shipwreck, an heirloom that rings with the drama of a truly grand era!
The coins you receive will:
• Be one-of-a-kind relics of the past, struck by hand from crudely engraved disks; each irregularly shaped coin is unique – no two are exactly alike.
• Be authenticated by the Numismatic Guaranty Corporation (NGC), a leading coin-certification company, and encapsulated to protect them from dirt, dust and fingerprints.
• Be enhanced by an official Certificate of Authenticity providing fascinating narrative.
• Arrive in a distinctive wooden Display Chest that measures approximately 8¼ x 5¾ x 1¾.
• Exhibit "shipwreck effect" – varying degrees of roughness after spending centuries at the bottom of the ocean. Amazingly, a good amount of the original design still shows!