Sunken Treasure from the Reign of George III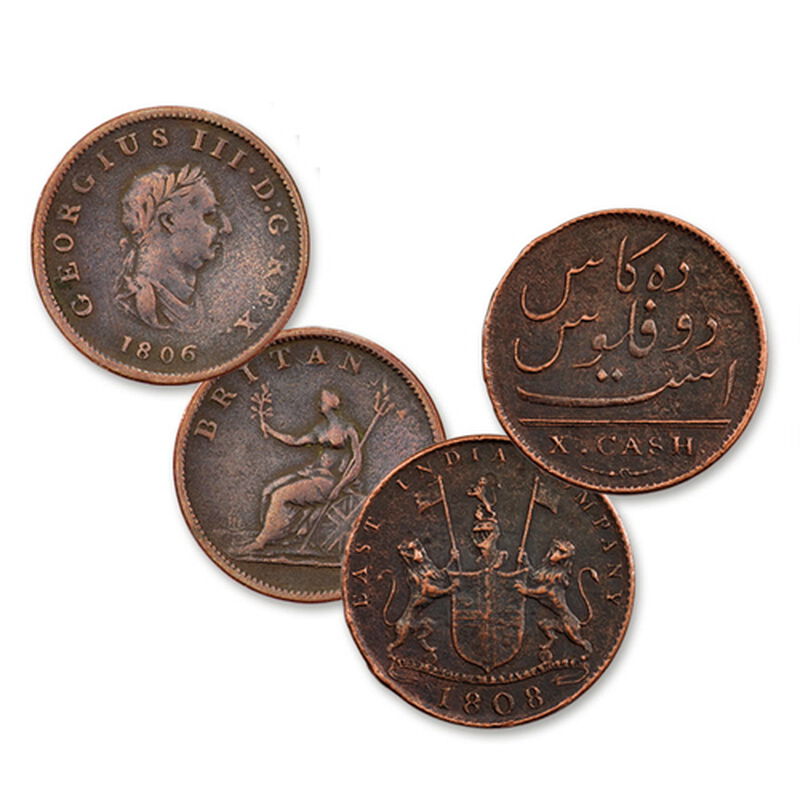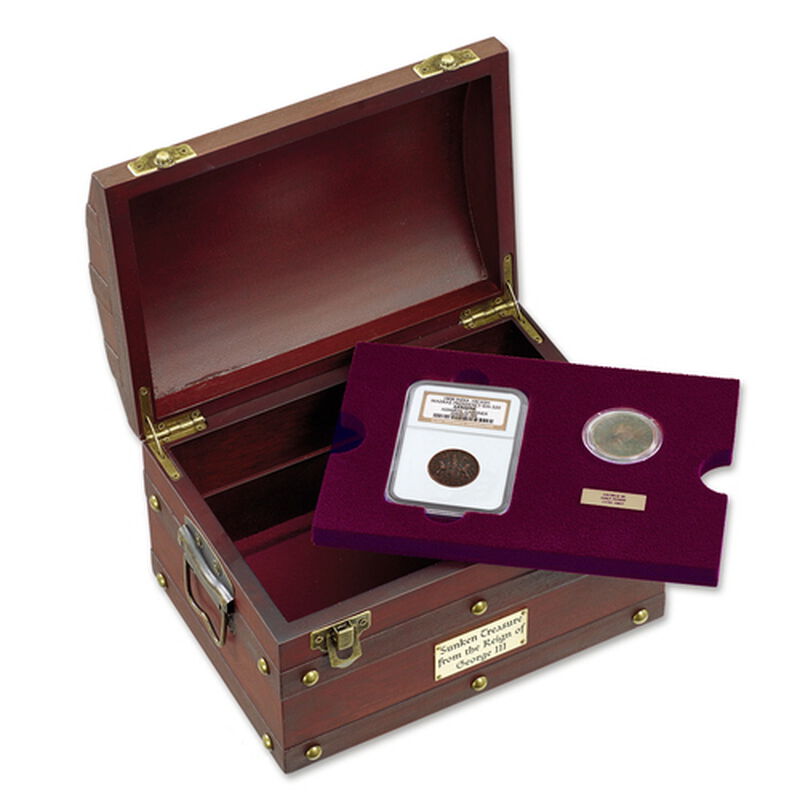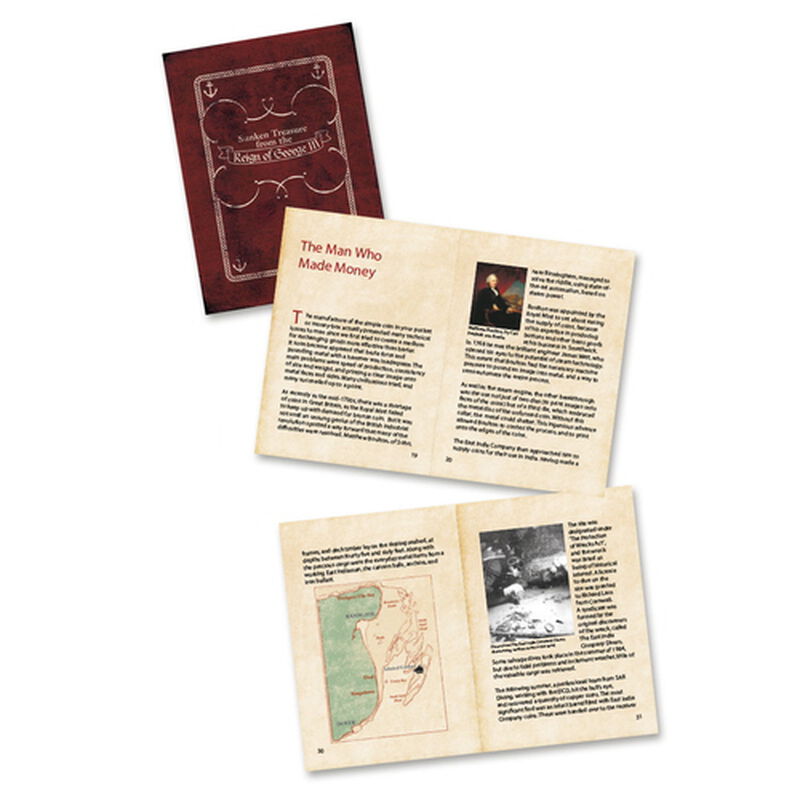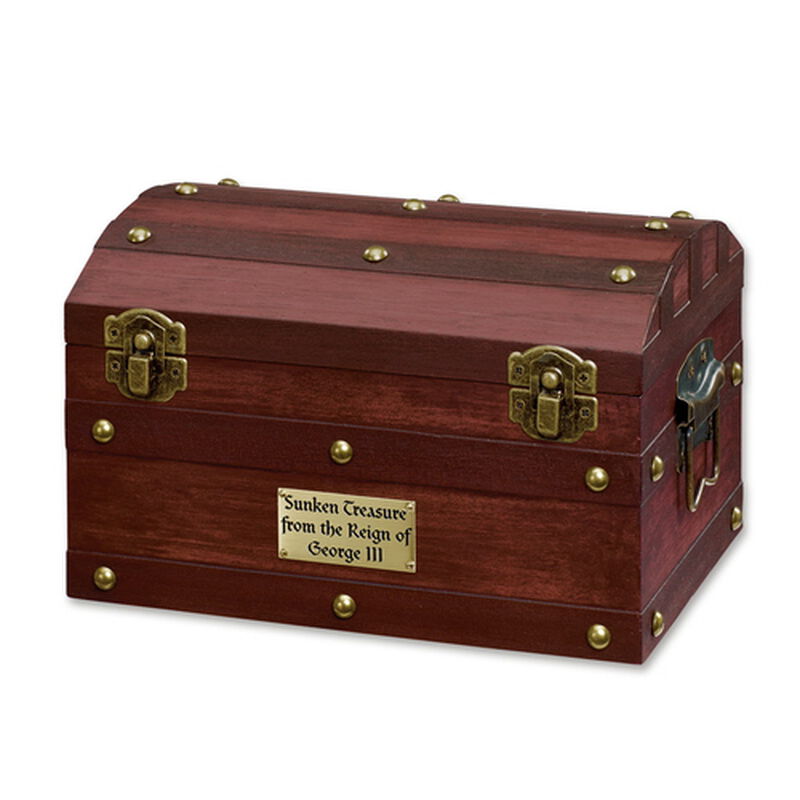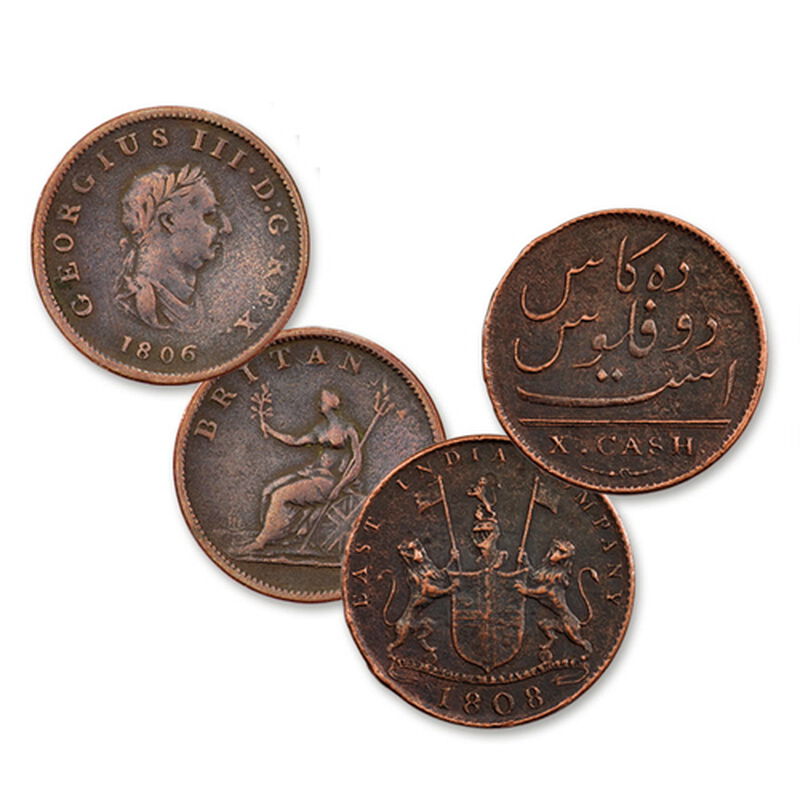 In January 1809 the East India Company's Admiral Gardner set sail from Deptford in dreadful weather, bound for Asia. It sank off the Kent coastline over the treacherous Goodwin Sands, and took its cargo to the bottom of the sea. There it stayed until recently, when daring divers recovered just some of the precious articles it had carried.
NGC-Certified East India Company 10-Cash Coin
On its way to Madras for use by the East India Company, this exotic 1808 10-Cash coin got no further than the bottom of the English Channel. Minted by the Soho Mint in Birmingham, it was one of the first coins to be struck using the newly-invented steam-powered press.This fascinating coin is independently certified as a shipwreck coin by the world-renowned National Guaranty Corporation (NGC) and is sonically sealed in a keepsake plastic slab.
George III Halfpenny
The Admiral Gardner's crew might have spent a coin like this in the taverns of Deptford before their ship. Like the 10-Cash coin, this genuine George III copper halfpenny is over 200 years old! The coin in this set was minted during his reign and has seen over two centuries of dramatic British history.
Magnificent Wooden Chest & Keepsake Booklet
You're George III coins are displayed a fabulous wooden sea chest, just like the Captain of the Admiral Gardner may have owned. Display your coins with the lid open, or safely store your treasure with the latches closed shut, the chest is a showpiece and talking point itself.You'll also receive a keepsake booklet that gives details of the doomed voyage from the Captain's log, and tells other enthralling stories of the ship and its hoard. Within its pages, you will learn about the reign of King George III, the infamous East India Company, and the genius who revolutionised the minting of coins, Matthew Boulton.